Week 3, February 7th, 2022: Newsletter #2
Acknowledgement of Country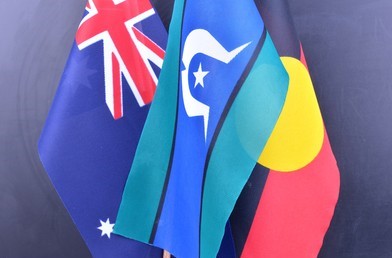 St. John's school community respect and honour Aboriginal and Torres Strait Islander Elders past, present and future. We acknowledge the stories, traditions and living cultures of Aboriginal and Torres Strait Islander peoples on this land and commit to building a brighter future together.
From the Principal
Welcome to the week. Considering all that took place last week, it was sensational to see how quickly everyone settled back into learning and school life in general, our Foundation students did especially well.
We continue onwards this week and hope for the same sense of calmness!
Enjoy your week, Ben.
Daily Bell Times
As a means to try and optimize learning for all children, we have amended our bell times for 2022. Our bell times for the day will now operate as follows;
8.50am – 9.10am – Homerooms
9.10am – 10.50am – Learning Block
10.50am – 11.25am – 1st Lunch (the children will eat from 11.15am-11.25am)
11.25am – 1.05pm – Learning Block
1.05pm – 1.40pm – 2nd Lunch (the children will eat from 1.05pm-1.15pm)
1.40pm – 3.00pm – Learning Block
3.00pm – 3.15pm – House Groups Fitness
3.15pm – 3.25pm - Homerooms
3.25pm - School Day concludes
School Communication
Teachers: Often an email is the best form of communication to your child's teacher, this will be answered as soon as possible. If you wish to have a meeting then please contact them prior to arrange a convenient time for all. Teachers are busy in the mornings before and after school so arranging a time beforehand is always the best option.
Newsletter: the Newsletter is published weekly on Mondays and is available on our website, distributed directly to all families via email and the Schoolzine App. The newsletter carries the bulk of our news and information about what is happening at St. John's. It is the main way parents/guardians can be informed about coming events, student and teacher achievements.
Schoolzine App: the school app is the simplest way to receive short messages, reminders, or emergency information direct to your mobile phone. The Schoolzine App can be downloaded free from either Apple App Store or Google Play and then once installed, search for 'St. John's' Primary School Dennington'.
Facebook: Facebook allows us to share many of the wonderful stories about what's happening at our school including individual and team achievements. As a parent/guardian, we encourage you to also join our closed Facebook community.

2022 Student Free Days
As part of our staff professional learning program, we are permitted to take a number of days throughout the year as student free days. These days allow staff to work on a key educational area which has been identified in our Annual Action Plan or School Improvement Plan. Confirmed dates are as follows;
Friday Feb 25th, Wednesday June 15th, Monday July 11th, Thursday Sep 8th and Monday December 19th. On these dates, students do not attend school.
Specialist Subjects
As promoted in 2021, we have amended the subjects we run as specialist subjects to focus specifically on gaps in our curriculum and to assist the children to develop their skills in all facets of the curriculum.
In 2022, all children will participate in the following subjects which will complement their classroom program.
Each child will have a 50 minute weekly lesson in the following subjects; Visual Arts, Performing Arts/Music, STEM, PE and Japanese.
Our Gr 3-6 children will have these classes on Thursday and Gr F-2 children will have these classes on Friday; please ensure you have your child wearing their PE uniform on their specialist day.
Visual Arts
Foundation students had a great time creating their masterpieces in Visual Arts on Friday! All students require an Art Smock for this class, please send one along with your child if you haven't already done so. Thank you! We can't wait to see what they all create next!
Rapid Antigen Tests
My thanks to all families who have been undertaking this regime at home, we appreciate the work you are doing. If families require further tests then please contact the office. As advised last week, we are encouraging testing in the mornings before school, preferably Monday and Wednesday (Monday and Thursday for Foundation students). It is important to remember testing is encouraged, not compulsory. Please notify the school if your child receives a positive test only.
Financial News
School Fee Statements
Fee Statements for all families will be sent out in the week beginning February 21st, this will be the balance owing for the 2022 year. If you think that you will experience difficulty meeting this commitment then we encourage you to speak with Ben or Gayle regarding how we can access support for you.
Book Levy
An essential element of our fees is the book levy which is $140 this year. Families who are paying their school fess in their own manner are asked to have this amount paid by February 28th. Please note, this request does not apply to families who currerntly pay their fees via direct debit.
Financial Information & Support
If you hold a current Pension or Health Care Card, you may be eligible for one of the following support programs. If you think this applies to you, please speak with our office staff.
Family Fee Assistance Scheme ~ are you eligible?
The Family Assistance Scheme, designed by the Catholic Diocese of Ballarat offers a tuition fee concession to families who hold a current Health Care Card/Centrelink or Veteran Affairs concession card. Families who qualify for the scheme will pay $520 per annum for primary school tuition fees. The discounted fee covers tuition and capital fees only. It does not cover additional charges such as camps, student fees and excursions.
Camp, Sports & Excursion Fund (CSEF)
Similarly, if you are eligible for the above assistance, then there is a strong chance you will also be eligible for the CSEF. This amount is aimed at offsetting the costs associated with any camps, excursions and sporting events that your child participates in.
Traffic Management
In light of increased enrolments and our Covid Safe plan we are trialling a new pick up system at the end of each school day. We are asking that families who use either of the loops to collect their children at the end of the day, do so as follows;
Families with surnames A-J use the Russell St Loop.
Families with surnames K-Z use the Coghlans Rd Loop.
Please note that children who walk or ride home can use whichever exit suits them and families are still welcome to use the pencil path and park their cars in Russell St or park and pick up in the Russell Street car park.
We understand that this system may be different for you but ultimately we are doing this to assist in manitaining a safe environment.
Additional Note: If you are parking to collect your children, please hop out and come and collect them, this way we ensure their safety when moving around vehicles.
Happy Birthday
Happy Birthday to the following students who celebrate their birthday this week:
Riley Sachse, Jaxson Fechete, Hugh Matthews, Indi Moloney, Ella Atkins and Imogen Greene.
First Aid
Medical Details
It is important that we have up to date medical details for all of our students. Medical profiles on PAM were set to invalid at the end of last year for you to log in, update if required and revalidate. If your child suffers from Asthma we require an Action Plan, ventolin and a spacer to be kept here at school. If your child has been diagnosed with Anaphylaxis we require an Action Plan and Epipen. All Action Plans must be signed by a doctor.
Sick Bay Visits
You will receive a notification via email when your child visits the sickbay during the day. It will contain details of the incident and treatment. The visits are documented in PAM for you to view your child's history at any time. Rest assured, a phone call will also be made for all head knocks and if the injury is of a serious nature.
Uniform Shop
All requests for uniform items are to be emailed to uniform@sjdennington.catholic.edu.au
Orders will be fulfilled on a Monday and will be ready for collection Monday afternoons. School hats are available to be purchased at any time from the office and have increased slightly in price to $14.00.
Lunch Orders
Lunch orders from the Dennington Store are available each Friday. Orders can be dropped directly into the store or into school by Thursday. The price list is shown below.
Student Awards
Student News
Pippa & Tilda Lose their Locks!!!!!
On the holidays, Tilda and I decided to donate our hair to make people happy. We went to Sustainable Salons where they braided our hair and then cut them off! We got a certificate to say "Well done for cutting your hair for someone to have on a wig". We were happy that we could help others who may need it. Our hair went to Variety, where they will make the wigs. It took forever to make sure our hair was really long, almost 2 years!
If your child has some special news they would like to share with the school community please email principal@sjdennington.catholic.edu.au we would love to hear what they have been up too!
Parents and Friends
Welcome back to 2022!
We are looking forward to a new year and hope that we will be able run more of our annual events and socialise in person. We know how busy family life is and we will always do our best to give you as much notice as we can for upcoming events or volunteering opportunities. Please make sure you check the newsletter and school calendar each week to keep up to date.
Our first event will be the wine, cheese and chat night on Wednesday 16th February. It will be in the Gathering Space next to the Stadium from 7.00pm. Any parents/caregivers are welcome to attend. Parents and Friend's nights are a great chance to share ideas, gain an insight into current school events and organise fundraising.
Thanks,
Narelle Marsden and Sarah Huntly
Co-chairs of the Parents and Friends Social Group
-------
Term 1 calendar
Wednesday 16th February
Wine, cheese and chat night
Tuesday 1st March
Shrove Tuesday
Wednesday 2nd March
Dennington's Day Out meeting
Wednesday 16th March
Parents and Friends Social Group AGM
Friday 18th March
Dennington Dash
Friday 8th April
Easter Raffle
—------
First Day back 2022
It was fantastic to be back at school and many parents enjoyed some morning tea together after drop off. Our Foundation parents then met at Rafferty's for lunch. This is an annual event, where new and existing Foundation families can get to know each other.
School Sponsorship
A big thank you to Fry Painting who support our school!
Would you like to advertise your business in our school newsletter? Businesses can advertise for only $100 a year and will have a business card sized listing in every school newsletter.
Please contact parents@sjdennington.catholic.edu.au for more information.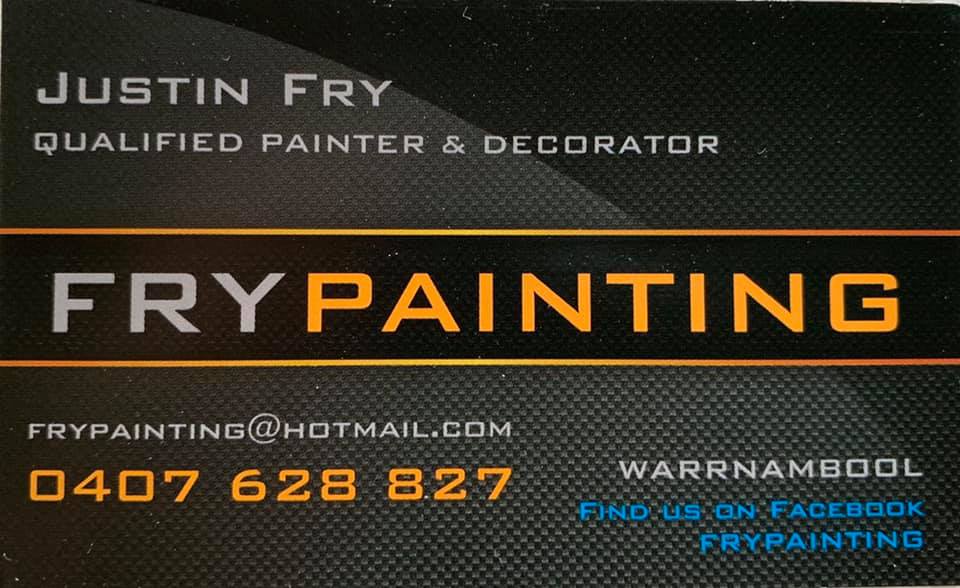 Star of the Sea Bulletin
Community Noticeboard