Week 10, September 12th, 2022: Newsletter #28
Acknowledgement of Country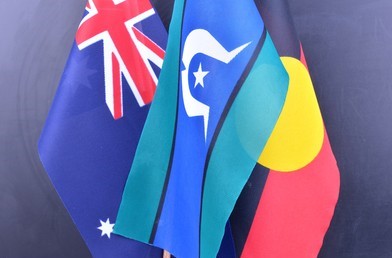 St. John's school community respect and honour Aboriginal and Torres Strait Islander Elders past, present and future. We acknowledge the stories, traditions and living cultures of Aboriginal and Torres Strait Islander peoples on this land and commit to building a brighter future together.
Week 10 Prayer
From the Principal
Greetings everyone,
Staffing Appointments: I am pleased to inform the community that Mr Nathan Porter has been appointed to fill the vacancy left by Mrs Painter's maternity leave. Nathan has been with us last week, working within the 1/2KP class and we look forward to his commencement next term.
Farewell Kristie: This week we will take the opportunity to farewell Kristie as she begins maternity leave. We will celebrate Mrs Painter's leaving at assembly this week.
School Improvement Survey: Today, a sample of parents received an invitation to participate in the Insight SRC school improvement survey. This survey is held every two years and the data collected is used to review school progress, chart improvement and suggest future directions. If you received an invitation, we would greatly value your input and ask that the survey be completed by this Friday. On top of the selected parents, staff and our Gr 5/6 and Grade 3/4 children will also be surveyed.
End of Term: This Friday, September 16th is the final day of Term 3 and we remind families that assembly will be held at 1.30pm and classes finish at 2.30pm on this day.
Threadworm Cases: We have had a number of cases of threadworm in the Foundation classes, this message is to prompt families to keep an eye out and seek treatment options if required.
2023 Planning: As we are starting to look towards and prepare for 2023 we are looking for information from any families that know, or think, they may be relocating and won't be attending St. John's Primary School next year. If this is your family can you please principal Ben van de Camp on principal@sjdennington.catholic.edu.au outlining the dates you may be moving and where you are moving to.
Enjoy your week, Ben.
Footy & Netball Day- Wednesday September 14th
As the finals are nearly underway in the men's competition of the AFL and the AFLW is just getting underway for another season, we will be holding our annual footy colours day this Wednesday September 14th. Of course AFL / AFLW teams will be represented, but netball, soccer and basketball fans are welcome to wear their colours also.
Everyone wearing their team's colours is asked to bring a gold coin donation. This money will be donated to Cliffo's Big Walk which is raising money for Cancer Research.
School Uniform Supply
As previously advised Lowes will be providing our uniforms next term however the short sleeve polo tops and hats will not be available for purchase until January. In the interim we are placing an order with our current supplier. If you require a polo top or a hat for the start of term 4 please call the office by Thursday 15th September to place your order. Payment must be made at the time of ordering.
We currently also have 2 x size 4, 1 x size 6 and 1 size 8 polar fleece jumpers if anyone is interested in purchasing these from the school as we will not be ordering anymore.
Father's Day Breakfast
Our breakfast celebrating the fathers and father figures of our school is back on Wednesday September 14th from 7:00am - 08:30am in the Stadium.
Our thanks to those families who have told us they are coming.
Hats & SunSmart Practices
As part of our SunSmart practices we require that all children and staff wear hats whilst outside in term 4. I ask that families start preparing for this by ensuring that your child has a school bucket hat and that it is also clearly named. Can you also ensure that your child knows where their name is.
No Hat = No Play
Children without hats will have to stay in an undercover area during 1st and 2nd lunch. We do NOT have a grace period, hats must be word from day 1 of term 4.
Parents are also advised to keep an eye on daily UV ratings and apply sunscreen before school if required. Students are encouraged to bring their own sunscreen to school to reapply throughout the day. Our school will have sunscreen for children to use if needed. If your child has an allergy to sunscreen please let the office know by emailing admin@sjdennington.catholic.edu.au Plesae also update in their Medical Profile in PAM.
Covid 19 Term 3 Updates: New Information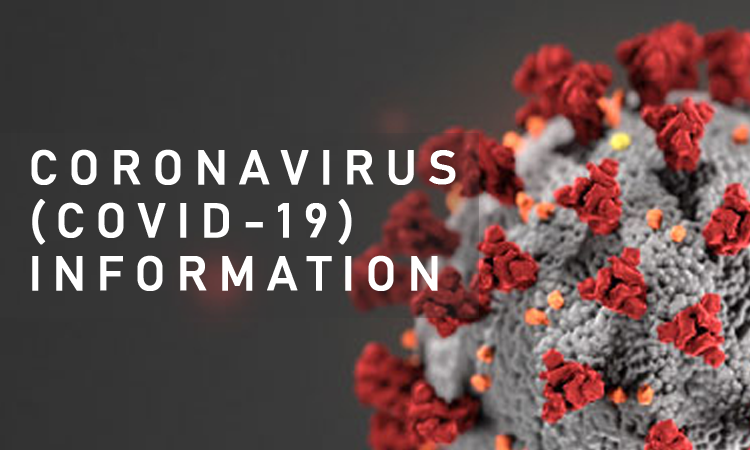 Rapid Antigen Testing: RAT's will be provided to students and staff for the remainder of the school year. On a semi regular basis, students will be provided with RAT's but if at any stage you require additional kits, please contact the office.
Rapid antigen test screening requirements: Students who have tested positive for COVID-19, and have completed their 5-day isolation period, do not need to undertake rapid antigen test (RAT) screening for 4 weeks after their release from isolation.
Vaccination Mandate: The new COVID regulations have lifted the mandate for all employees and volunteers to be vaccinated. This means there will be no requirement for adults entering the school to declare their vaccination status.
Transport: Parents/carers who are positive cases are able to leave isolation if other arrangements cannot be made to transport someone they live with to and/or from school.
The person leaving self-isolation must travel directly to and from the location, making no stops, unless there is an emergency or as required by law.
They must remain in the vehicle at all times, unless it is reasonably necessary to leave the vehicle to deliver the person to and from school. They must wear a face covering at all times while transporting and delivering the child.
Continuity of Learning: Our school community has been fortunate that we have not had significant staff numbers impacted by COVID such that we have continued to provide quality learning and teaching and student care. I remind families that this could change quickly and the school may be required to ask some classes or year levels to stay home if we do not have adequate staff numbers onsite. We hope that this is not the case, but if it does become a necessity, we will work hard to minimise any disruption.
Managing a suspected or confirmed case of COVID-19: As soon as a staff member or student becomes aware of being a suspected case - that is symptomatic (fever, cough, shortness of breath, sore throat, loss of smell or taste:
The suspected case is required to leave the school site, or be isolated on-site until they are able to leave.

The suspected case is required to be tested with a rapid antigen test. A positive test result must be reported to the Department of Health

Positive cases must be isolated for 5 days, but should only return to school if symptom free.
In the event that school receives notification that a staff member or student was infectious while onsite:
All staff must use a rapid antigen test if they have symptoms.

All students must use a rapid antigen test if they have symptoms.

Staff and students will be strongly encouraged to use rapid antigen tests for the following 5 days if they don't have symptoms.
Where a positive case is recorded from a staff member or student who has been on site, the school community will be notified. Personal information will not be released in this communication.
If a staff member or student tests positive with a rapid antigen test but does not have symptoms or has not been in contact with a positive case, a PCR test is recommended. If a subsequent PCR shows a negative result the staff member or student can return to school.
Close Contacts: A close contact (a person who has spent more than four hours with someone who has COVID 19 inside a house, accommodation or care facility) is no longer required to quarantine, as long as they follow the additional safety measures:
Notify the school if returning within the 5 day period.

Undertake RAT testing on school days within the 5 day period (unless the 4 week exemption applies)

Wear a mask indoors if an adult or a student (aged 8 years or above).

Not visit hospitals or care facilities.

Avoid contact with people at higher risk of infection.
If symptomatic take a RAT or PCR test.
Important School Reminders
1. Wednesday Treats- please ensure orders are returned by 3.25pm every Monday. Orders can be paid with correct money or by direct deposit (bank details are on the forms). No late orders will be accepted.
2. A reminder that the loops are to be used for quick drop off and pick up. If your child requires help with their seatbelt etc please use the car parks to keep the loop moving at a steady pace.
3. Student Absences: Can all parents and guardians please remember that if a child is absent then we require you to contact the school via schoolzine, PAM, or phone to notify us as to why they are absent. This is a government requirement.
4. This Friday, September 16th is the final day of Term 3 and we remind families that assembly will be held at 1.30pm and classes finish at 2.30pm on this day.
Emergency Management
As part of our Emergency Management Plan we are required to practice a drill once a term. As our school is on the BARR (Bushfire at Risk Register) we thought it was timely to practice an Evacuation Drill. Staff are continually trained and briefed in all areas of Emergency Management. The students remained calm and everything ran smoothly however your child may still come home with questions. It is important that you communicate with them why we need to conduct drills. The Foundation children were not involved in the drill today due to their excursion.
From September 2022, all jurisdictions across Australia will implement the new Australian Fire Danger Rating System (AFDRS). This will deliver a nationally consistent system for fire danger ratings which is based on the latest scientific research resulting in more accurate predictions for fire danger as well as clearer, simplified messaging for communities.
As our school is on the BARR, on any determined Catastrophic FDR day, our school will be closed. We are fortunate that this has not had to occur to date but in the event that it does, an email and a schoolzine alert will go out to parents.
Book Week
Many thanks to all who embraced Book Week 2022 with enthusiasm!
The Book Parade is always a highlight and we saw a wonderful assortment of book characters come to life and enjoy some fun together under the watchful eye of our Pirate Captain! Thanks to parents who helped with costumes, and for sending in jars and bottles for our recyclable projects!
So much celebration of books, deep learning and rich reading has been happening across the school leading up to Book Week. This year's CBCA theme Dreaming with Eyes Open has been inspirational for our BOOK displays and students have enjoyed discovering the short listed books in classes this year, including linked activities in ART and STEM. Here's a handy link to all winners and shortlisted books - https://booktopia.kh4ffx.net/P0DQA6
AUTHOR VISIT - ANDREA ROWE (full of big grins and jetty spins!)
We were very fortunate to kick off our Book Week celebrations with a visit from author Andrea Rowe who was awarded the 2022 CBCA Shortlisted Book of the Year for Early Childhood for her wonderful book Jetty Jumping. Andrea spent a full day in our library on Tuesday running workshops with all year levels. She captivated the students with her story, her inspiration for Jetty Jumping, and how she wrote her book - which began with scribbling notes on fish and chip wrapping whilst sitting on a jetty! She even brought her original notes on the fish scented paper to show us, along with her gold medal, her notebooks, and a collection of sea creatures and shells! Interesting dreamings and conversations were shared about fears, bravery and what lurks below the jetty. Imaginations ran wild in creating these creatures from our plastic bottles on Friday to add to our Jetty Jumping display (which Andrea said was her favourite of all the displays she had seen for her book!)
We also had fun with book quizzes and games this week. All book detectives were put to work to GUESS WHO'S DREAMING WITH EYES OPEN?
Happy reading and happy holidays! From Mrs Jol
Working Bee
A big thank you to all those who were able to attend the working bee yesterday. We spent time working on the garden beds on the South side of the school. This included the new indigeneous plant garden areas and the Water Garden designed by the Girls In STEM group. Garden edging was placed, topsoil added and nearly 100 indigineous plants were planted.
Many children have been helping us continue to top up the bark.
Thank you also to Peter Lane, Pat Madden, Clinton Moloney and Nathan Gass who have generously donated time and materials for the garden projects.
Student Awards
Happy Birthday
A big Happy Birthday to the following students who celebrate their birthday this week!! Jaxon C, Heidi B and Gracie S.
We hope you have a wonderful day celebrating with family and friends!
Family Maths Night
We are excited to be welcoming families into school for our Family Maths Night. These nights are always good fun, quite relaxed and help us see that Maths is everywhere. We will be learning all about Maths, STEM and skills needed for the future. This will be a night not to be missed!
Parents and Friends Social Group News
From the President- Meeting Summary
Thank you to all families for your support with our pie drive at the end of term 2. This fundraiser made a profit of $1,756 which is a great effort.
We will now begin handing out our tickets for our major fundraiser (details below) and as we return to school in term 4 we will have a few more fundraisers which also double for great Christmas presents! These are the annual crazy camel (more details to come) and the sale of a NEW Dennington Jigsaw Puzzle (details next term).
Planning will also commence for an end of year family picnic.
Term 4 can become very busy as a few social events and fundraisers have already been put in the calender. It is important to keep up to date with the newsletter each week and be sure to use the calender tile in the Schoolzine App.
With all the upcoming events in Term 4 it brings a great opportunity to volunteer your time in the school if you have not yet done so. This may be helping prepare notes ready to send home or being a marshal at a running race. A lot of these events can only go ahead with parent volunteers.
To have your say on what fundraising money will go towards at the end of year, we encourage you to attend any of the upcoming P & F meetings or send your ideas through to parents@sjdennington.catholic.edu.au
Parents & Friends Social Group Meeting
Our next meeting will be held on Wednesday 12th October at 7.30pm in the Gathering Space. We will be planning our end of year social night and would love your input.
To RSVP please comment on the meeting post on the parent Community Facebook page or email: parents@sjdennington.cathoic.edu.au
Dennington Day Out Meeting
The next meeting will be held Tuesday 4th October at 7.00pm in the Gathering Space.
Wednesday Treats
Our last Wednesday treats for the year!
Wednesday 14th September: DIM SIMS
Tuesday 13th September: Emily M, Nicole R, Louise L and Taliah G
Wednesday 14th September: Regina L, Elyse S and Deborah S
Thank you to all of the parents who have volunteered their time throughout the year to help with Wednesday treats. We look forward to seeing Wednesday treats returning in term 2 next year.
Major Raffle $5,000 draw!
Keep your eye out for raffle tickets coming home this week. All tickets must be accounted for so please be sure to find them and keep them in a safe place. An information brochure will be coming home with your allocated tickets.
Cake Raffle
The following families are rostered on this Friday:
Moloney, Gass, Mugavin, Murphy and Dawson.
All students will be able to buy a raffle ticket for 20c each Friday. The Johnnies will come around to the classrooms during the day to write out tickets and collect money.
All funds raised throughout the year will be donated to the Good Friday Appeal the following year.
School Sponsorship
A big thank you to Fry Painting, Brownies Shed, South West Pipe Relining and gforce employment & recruitment who support our school!
Would you like to advertise your business in our school newsletter? Businesses can advertise for only $100 a year and will have a business card sized listing in every school newsletter.
Please contact parents@sjdennington.catholic.edu.au for more information.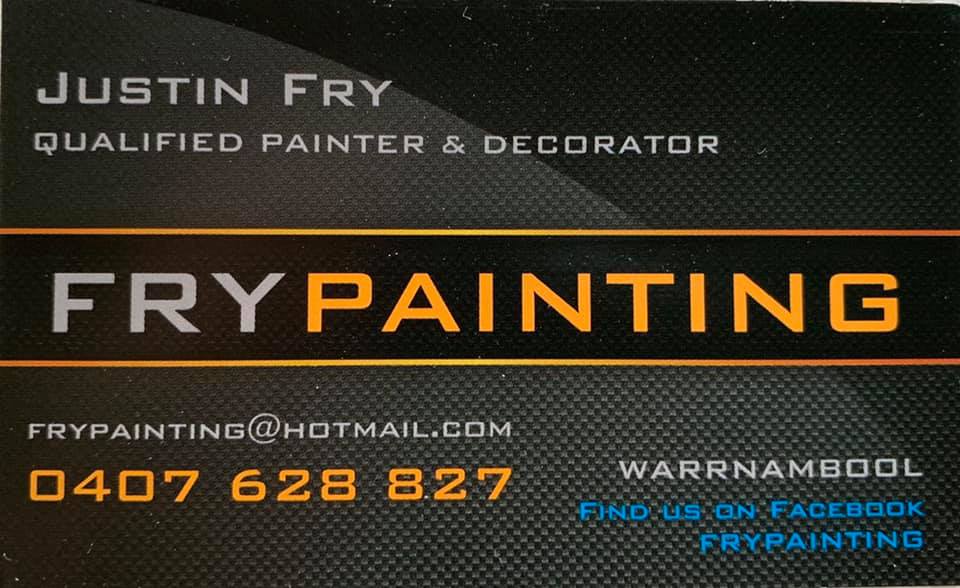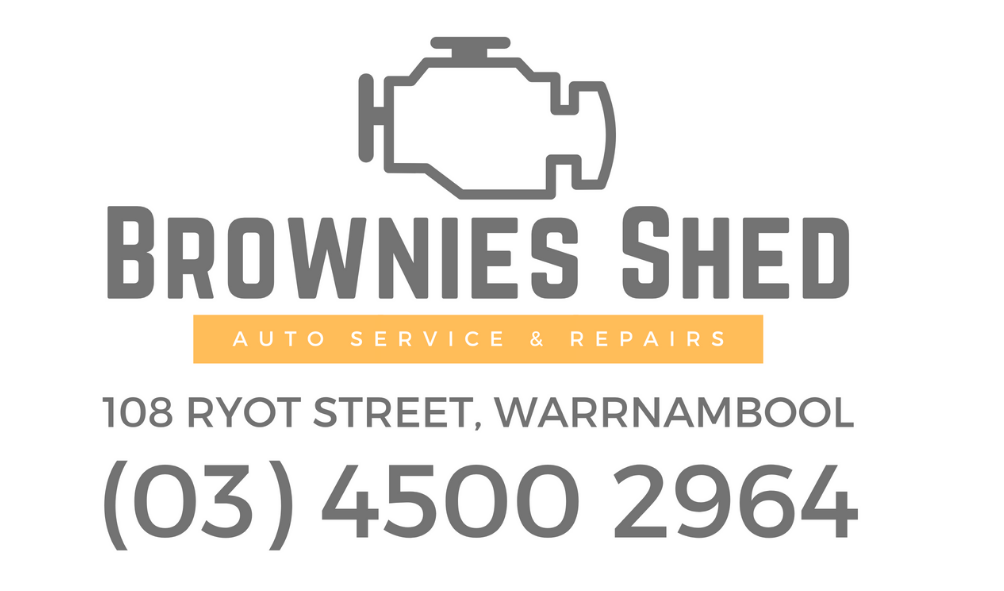 Star of the Sea Bulletin
Sunday Mass is held at 10.00am at St. Pius X Church. School families are always welcome.
The Parish office can be contacted on 5562 2231 and this weekends bulletin is featured below. Other information and contact details can be found on the Star of the Sea South West Coast website: https://www.ballarat.catholic.org.au/parish/southwestcoast/
Community Notices
Upcoming Events
Wednesday September 14th: Father's Day breakfast 7.00am - 8.30am in the Stadium
Friday September 16th: Term 3 concludes at 2.30pm
Monday October 3rd: Term 4 commences
Tuesday October 4th: DDO meeting at 7.00pm in the Gathering Space
Wednesday October 5th: Family Maths Night 6.30pm in the Shared Space
Wednesday October 12th: Parents and Friends Social Group Meeting 7.30pm in the Gathering Space
Friday October 28th: $5,000 raffle draw tickets and money due back
Sunday November 13th: Dennington Day Out with Major Raffle Drawn 2.00pm
Friday November 25th: Dennington Dash
Friday December 2nd: Carols by the Merri