Week 4, February 14th, 2022: Newsletter #3
Acknowledgement of Country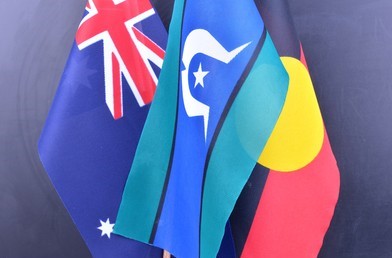 St. John's school community respect and honour Aboriginal and Torres Strait Islander Elders past, present and future. We acknowledge the stories, traditions and living cultures of Aboriginal and Torres Strait Islander peoples on this land and commit to building a brighter future together.
From the Principal
Greetings everyone. Our students continue to adjust to school life and are working hard to settle in to their new classes and for some, new teachers and new classrooms.
They, along with the staff, deserve great praise for the smoothness in which the year has started.
Baby News
Our congratulations to Mrs Leddin and her husband Jason on the safe arrival of Bobby last week and also to Jackson J in Foundation who welcomed a little brother Cooper into his family. Very exciting times for both families.
Enjoy your week, Ben.
Bobby Leddin (left) and Cooper Jenkins (right)
Parking around the school
Please refrain from parking on the sides of the road close to the corner of Coghlans Road and Russell Street at pick up and drop off times. This is becoming increasingly dangerous for both children and drivers using this intersection being unable to see clearly.
Rapid Antigen Tests
My thanks to all families who have been undertaking this regime at home, we appreciate the work you are doing. If families require further tests then please contact the office as we have had a further shipment arrive. As previously advised, we are encouraging testing in the mornings before school, preferably Monday and Wednesday (Monday and Thursday for Foundation students). It is important to remember testing is encouraged, not compulsory. Please notify the school if your child receives a positive test only.
Financial News
School Fee Statements
Fee Statements for all families will be sent out in the week beginning February 21st, this will be the balance owing for the 2022 year. If you think that you will experience difficulty meeting this commitment then we encourage you to speak with Ben or Gayle regarding how we can access support for you.
Book Levy
An essential element of our fees is the book levy which is $140 this year. Families who are paying their school fess in their own manner are asked to have this amount paid by February 28th. Please note, this request does not apply to families who currently pay their fees via direct debit.
Financial Information & Support
If you hold a current Pension or Health Care Card, you may be eligible for one of the following support programs. If you think this applies to you, please speak with our office staff.
Camp, Sports & Excursion Fund (CSEF)
If you have a Pension or Health Care Card, you will be eligible for the CSEF. This amount is aimed at offsetting the costs associated with any camps, excursions and sporting events that your child participates in.
Family Fee Assistance Scheme ~ are you eligible?
The Family Assistance Scheme, designed by the Catholic Diocese of Ballarat offers a tuition fee concession to families who hold a current Health Care Card/Centrelink or Veteran Affairs concession card. Families who qualify for the scheme will pay $520 per annum for primary school tuition fees. The discounted fee covers tuition and capital fees only. It does not cover additional charges such as camps, student fees and excursions.
Happy Birthday
Happy Birthday to the following students who celebrate their birthday this week:
Sasha Hartwich, Lachlan Leggett and Indianna Messina.
Student Awards
2022 Staff List
Student News
Charlotte Runs Up A Storm
Congrats to Charlotte Staaks who competed in the Western Region Little Athletics Championships on the weekend. She placed first in the 400m and 2nd in the 800m- well done you little superstar!
If your child has some special news they would like to share with the school community please email principal@sjdennington.catholic.edu.au we would love to hear what they have been up too!
Parents and Friends News
Wine, Cheese and Chat THIS Wednesday night from 7.00pm
POSTPONED- a new date will be advised.
Cake Raffle is back in 2022!
Each week a different family will be rostered on to bring in a cake or slice on Friday morning for the raffle that will be drawn at assembly that afternoon. Please drop the cake or slice into the office and if sending in homemade goods, please list all of the ingredients used.
All students will be able to buy a raffle ticket for 20c each Friday. Grade 5/6 students will come around to the classrooms during the day to write out tickets and collect money.
All funds raised throughout the year will be donated to the Good Friday Appeal the following year.
If assembly is cancelled on your rostered week you will not be required to bring in a cake/slice.
Shrove Tuesday
Each year on Shrove Tuesday parents come into school and cook pancakes for the students. Students bring in a gold coin donation, give it to their homeroom teacher in the morning and then will receive pancakes during first lunch. There will be gluten free options available too.
Are you available to come between 9:30am - 12.00pm on Tuesday 1st March? Can you bring an electric frying pan with you? If you are available please let us know by contacting Emily McGennan on 0409999166 by Friday 25th February.
Term 1 calendar
Tuesday 1st March
Shrove Tuesday
Wednesday 2nd March
Dennington's Day Out meeting
Thursday 10th March
5.00pm- 8:30pm Family Picnic at school
Wednesday 16th March
7:30pm Parents and Friends Social Group AGM
Friday 18th March
Dennington Dash
Friday 8th April
Easter Raffle
Garden Club
We are hoping to start a garden club at school, which will allow children to spend time in the garden during lunch breaks. We are looking for some parents who would be interested in assisting the students in the garden. If this may be of interest to you and you think you could help out please contact Ben van de Camp.
Star of the Sea Bulletin
School Sponsorship
A big thank you to Fry Painting who support our school!
Would you like to advertise your business in our school newsletter? Businesses can advertise for only $100 a year and will have a business card sized listing in every school newsletter.
Please contact parents@sjdennington.catholic.edu.au for more information.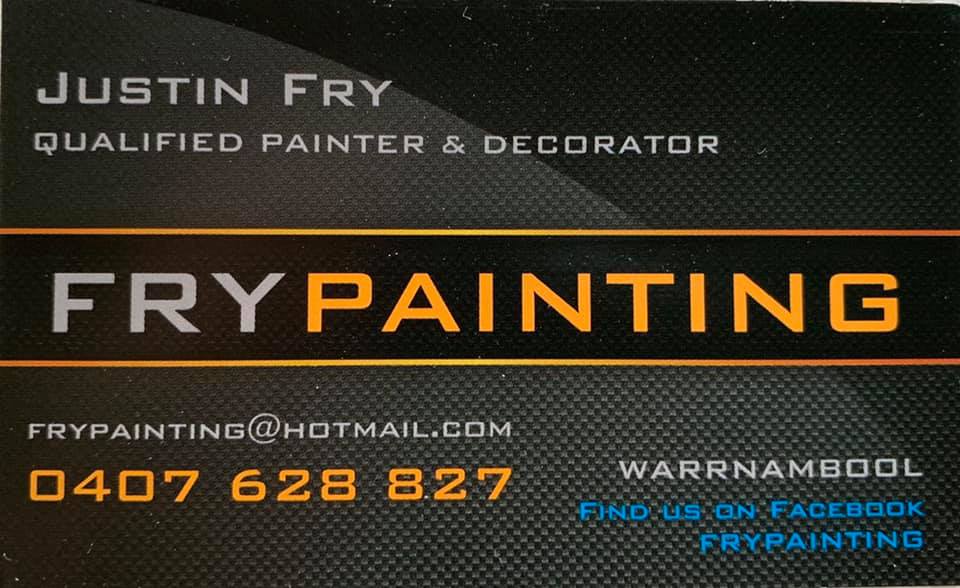 Bus Travel
Community Noticeboard