Week 11, December 12th, 2022: Newsletter #39
Acknowledgement of Country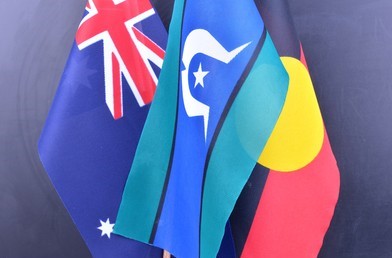 St. John's school community respect and honour Aboriginal and Torres Strait Islander Elders past, present and future. We acknowledge the stories, traditions and living cultures of Aboriginal and Torres Strait Islander peoples on this land and commit to building a brighter future together.
Week 11 Prayer
From the Principal
Greetings and welcome to the final newsletter for 2022!
In many ways, the 2022 year has thrown us many challenges and whilst Remote Learning was not one of them thankfully, many other challenges presented with similar levels of anxiety, confusion and frustration. Through it all, the community demonstrated amazing resilience and strength, riding each wave with positivity. I particularly commend the staff for their never wavering committment and support.
I wish all community members a very holy and peaceful Christmas. Please take the time to enjoy being in each other's presence; it is a time of year that brings us new strength and hope in ourselves, each other and all that we hold close – especially our faith. This year more than ever, take the time at Christmas to reflect on the story of Jesus' birth and the gift that His life and teachings provide for us.
Have a most wonderful holiday, shared with those you love. Take care and we look forward to 2023 with great hope.
God bless and enjoy your break, Ben.
Transition & Orientation Days: Our Transition Day for the whole school will be held tomorrow, Tuesday 13th December. Foundation students for 2023 will attend St. John's for a full day while all other students will spend the day in their new class with their 2023 classroom teacher also on this day. Students will head directly to their 2023 classroom.
Our current Gr 6 students will spend this day at their secondary school of choice.
2022 Mass of Thanksgiving- Wednesday December 14th @ 10.00am: Our opportunity to gather and give thanks for all that we have received this year will be held this Friday at St Pius X Church beginning at 10.00am. This mass will be open to parents and family members.
2022 Final Assembly- Friday December 16th @ 11.00am: This will be open to parents and family members.
Farewell Staff: There is always sadness as we bid farewell to staff at the end of a school year. We will acknowledge our departing staff; Ben Kellett, Gabby Beames and Olivia Marris at assembly this Friday and also Alicia Moloney & Katie Buwalda who will depart our school for 12 months and to Margie Smith who will leave us to celebrate the birth of her 2nd child. We thank these people for the way in which they have enriched our community and our lives.
Student Leadership Positions: Our current Grade 5 students have today delivered their leadership speeches and I must say I was super impressed and pleasantly surprised by a number of the children I heard speak today.
Following a staff review and given feedback from our P&F Social Group and School Advisory Council we have decided to adjust the criteria around our 4 school captains. In previous years it was always designated that the School Captains were to be 2 boys and 2 girls whilst all other leadership positions eg. House Captains, Johnnies etc had no set designation. Therefore, after careful consideration, we have determined that there will be no designated break down of boys and girls for the School Captains positions, it will simply be the 4 best students for the role. We look forward to implementing this decision immediately.
Our 2023 Leaders will be announced at our Mass of Thanksgiving this Wednesday at St Pius X Church at 10.00am, their formal presentation will take place next year.
Enjoy your holidays and Happy New Year, Ben.
2023 STAFF
I am pleased to confirm the following arrangements for staff in 2023. It is a broad group with a wide variety of skills that will work together to provide a learning environment that is strong, vibrant, inclusive and built on high standards. We are also pleased to announce that Ally Mellblom will stay on as an LSO- we look forward to her continuing her excellent work with our children.
Academic Reports
This afternoon, each child's Semester 2 report will be released for viewing via the Parent Access Module (PAM), this will occur at around 3.00pm.
Please take the time to read through your child's report and should you have any questions, please do not hesitate to contact the relevant teacher.
2023 School Fee Structure
At our recent School Advisory Council meeting we settled on the following fee structure for 2023. The increases are in line with actual costs of events such as camps and swimming programs etc. The Diocese of Ballarat also provides recommended fee bands which we currently sit just within. This to ensure we are working towards having fees which are in line with DOBCEL expectations but doing it in a way that doesn't place undue financial burden on our parents.
Student Levy- $150
Family fee- $1050
Building Levy- $150
Gr 5/6 Camp- $350
Gr 3/4 Camp- $200
Gr F-4 Swimming- $100
Gr 5/6 Surf Awareness- $100
Please note that our fees only make up the difference between the Government (Federal and State) funding we receive and the amount the Government determines as the cost of educating a Primary student. Fees do not mean that we have extra money in our budget to expend on additional resources.
The Family Fee Assistance scheme will be available again in 2023. Families who qualify for the scheme will pay $520 per annum for primary school tuition fees. The discounted fee covers tuition and capital fees only. It does not cover additional charges such as camps, student fees, and excursions.
If you have any queries regarding school fees or funding please do not hesitate to contact Gayle or Ben.
Library Books & Classroom Readers
We have come to the end of another year in the Library. It has been another very busy year with new books, Book Week, our visiting author and loads of borrowing! As we come to the end of the year we need books to be returned. We are hoping to have all books returned by Wednesday so can you please check all the usual spots for school books! If you and your children wish to borrow over the holidays our new town Library is a fantastic resource and a great way to spend some time over the holidays!
PAM Accounts
As previously communicated, next year the PAM (Parent Access Module) will move to each parent having their own PAM account rather than one account per family. All existing PAM logins will be turned off on 16th January 2023 and new accounts will be created. To prepare for the upcoming change, we need to ensure we have a correct email address for each parent recorded.
Click here to complete the google form by the end of today.
Ukrainian Winter Aide Appeal
A local Parish is requesting the donation of winter goods for the people of Ukraine to help them get through the winter. These goods can be blankets, woollen clothes, coats, jumpers, hats, scarves etc. Donations will be collected and transported to Our Lady's Church this Thursday 15th December. Thank you for your support.
Important School Reminders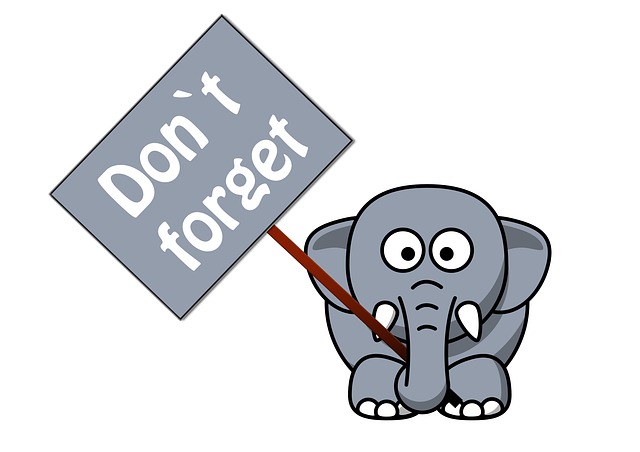 1. Student Absences: Can all parents and guardians please remember that if a child is absent then we require you to contact the school via schoolzine, PAM, or phone to notify us as to why they are absent. This is a government requirement.
2. Sign in and out: Parents collecting their children throughout the day for appointments must come into the office and sign them in and out via the ipad. This also applies to students arriving late and leaving early from school. Please ensure you allow enough time to come in and complete this process. It is a requirement that parents complete this task, not office staff. However if you require assistance, we are more than happy to help!
3. As part of our SunSmart practices we require that all children and staff wear hats whilst outside this term. Please ensure that your child has a school bucket hat and that it is also clearly named. NO HAT = NO PLAY. Children without hats will have to stay in an undercover area during 1st and 2nd lunch. Please note we do not keep spare hats at school.
4. Our school uniform provider is now Lowes at Gateway Plaza. A number of items are now available to purchase from the store including hats and polar fleece jumpers. We have been informed the entire range will be available by January.
Student Awards
Happy Birthday
Best wishes to Jensen L, Luca G, Ava M, Bella J, Brooklyn P and Summer S who celebrate their birthday this week. Happy Birthday, we hope you have a fabulous day!
Parents and Friends Social Group News
Parents and Friends Social Group
Meeting Summary from the President
Last Wednesday the Parents and Friend's Social Group met for our final year dinner. It was great to acknowledge all of the effort put in through the year and see the amount of money we were able to raise.
We had discussions around how to streamline the Parents Participation Levy and the variety of volunteering jobs that can be included in that.
An update on our Annual Christmas Raffle revealed that this year we have some great prizes up for grabs including some family passes to FlagStaff Hill and a Milwaukee Radio. A special guest will be making an appearance at the final assembly to help draw the raffle tickets out.
The issue of parking during school events was raised. It is worth noting that rather than parking along Russell St, there is always the option to park at the front of the school on the grassed area off Coghlans Rd like was done at DDO.
I would like to say a big THANK YOU to everybody who has taken their time throughout this year to volunteer their time or purchased a raffle ticket. All of these things have helped raise funds throughout the year. A cheque will be given to the school at our final assembly this friday and we can't wait to see it put to good use in the form of play equipment or new readers.
I encourage all parents to consider attending a committee meeting next year and put your hand up to help with volunteering or planning of events such as the Dennington Dash, Shrove Tuesday, Easter Raffle, Wednesday Treats, Student Disco, Family Picnic Night or Dennington Day Out. All of these things are very rewarding and a great way to meet other parents within the school.
Malynda De Bono
Christmas Raffle
All prizes and raffle tickets are due back today. If you would like to buy more raffle tickets please head to the office for spare books.
The prizes this year are bigger and better than ever before! Tickets cost only $1! Winners will be drawn at Final Assembly 11.00am this Friday 16th December by a special guest.
Family BBQ
THIS Tuesday December 13th Is our annual Family BBQ night! We are looking for volunteers to help cook the BBQ from 4.45pm. If you are able to help please head to the facebook group and let us know.
School Sponsorship
A big thank you to Fry Painting, Brownies Shed, South West Pipe Relining and gforce employment & recruitment who support our school! Would you like to advertise your business in our school newsletter? Businesses can advertise for only $100 a year and will have a business card sized listing in every school newsletter. Please contact parents@sjdennington.catholic.edu.au for more information.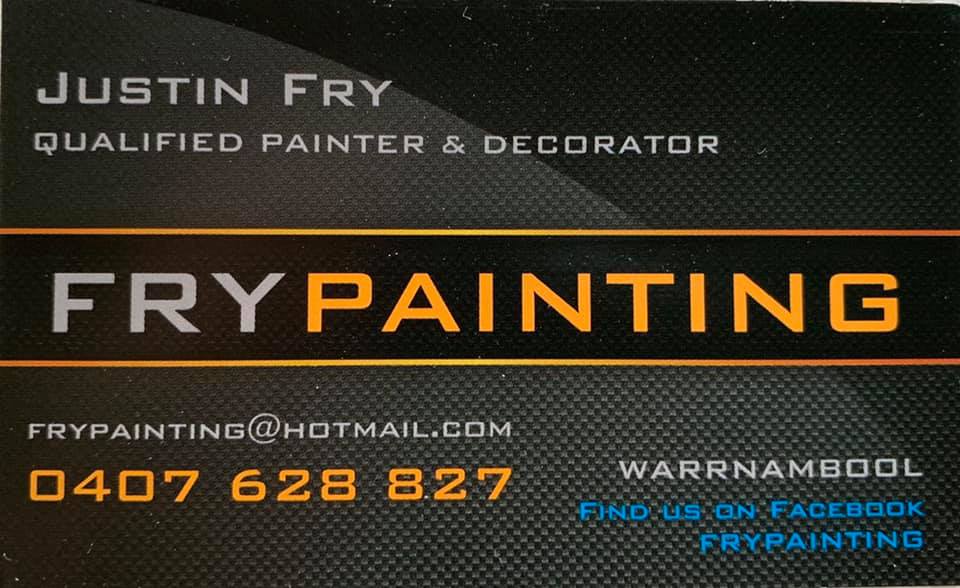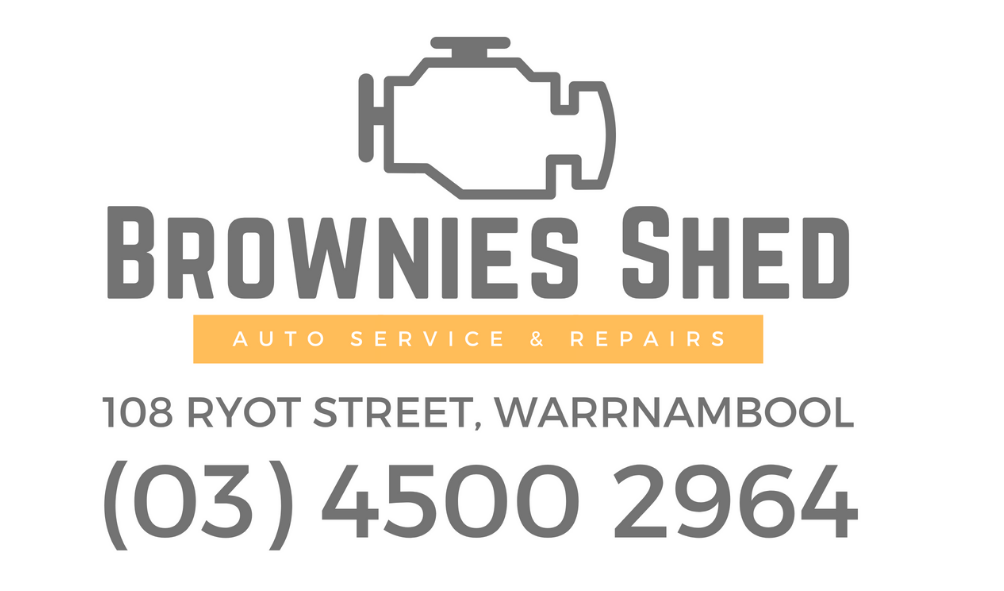 Star of the Sea Parish: Christmas Mass Times
Christmas Eve:
5.00pm St Joseph's
6.00pm Port Fairy
6.00pm St Pius X
7.30pm Koroit
8.00pm St Joseph's
8.00pm Purnim
9.00pm St Pius X undisclosed vacc status (50 max)
Book at: www.trybooking.com/BWCPS
Christmas Day:
9.00am Port Fairy
9.30am St Joseph's
10.30am St Pius X
Star of the Sea Bulletin
Sunday Mass is held at 10.00am at St. Pius X Church. School families are always welcome.
The Parish office can be contacted on 5562 2231 and this weekends bulletin is featured below. Other information and contact details can be found on the Star of the Sea South West Coast website: https://www.ballarat.catholic.org.au/parish/southwestcoast/
Community Notices
Upcoming Events
Tuesday December 13th: Orientation Day. Family BBQ at 6.00pm
Wednesday December 14th: Mass of Thanksgiving at 10.00am
Wednesday December 14th: Gr 6 Graduation at 6.30pm
Friday December 16th: Students Last day- Assembly at 11.00am
Monday January 30th 2023: Students First day