Week 11, December 15th, 2022: Newsletter #40
Acknowledgement of Country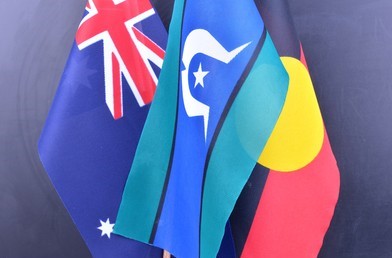 St. John's school community respect and honour Aboriginal and Torres Strait Islander Elders past, present and future. We acknowledge the stories, traditions and living cultures of Aboriginal and Torres Strait Islander peoples on this land and commit to building a brighter future together.
From the Principal
Greetings and welcome to the final newsletter- (Part 2) for 2022! A few key points to be aware of.
End of Year Arrangements: 2022 Final Assembly- Friday December 16th at 11.00am. This will be open to parents and family members. School concludes at 3:25pm on Friday 16th December, 2022. The School Office will close at 2:30pm on Monday December 19th.
Beginning of Year 2023 Arrangements:
Office Opens & Staff Commence: Friday January 27th
Students Begin: Monday 30th January
Student Leadership Positions: It was a privilege to be able to announce our school leaders for 2023;
School Captains: Kade Faulkner, Brooklyn Purcell, Indianna Stonehouse, & Lily Vickery.
Hogan Gold House Captains: Dane McNaughton & Sasha Hartwich
Tylden Green House Captains: Lexi Boyle & Hugh Matthews
Russell Red House Captains: Mitchell Crothers & Layne Godfrey
Merri Blue House Captains: Flynn Collins & Chloe Kermeen
Johnnies: Dakota Symons & Sapphire King
Bus Captain: Alice Reid
Healthy Moves: Lara Stewart
These students will be formally presented at our opening mass on February 7th 2023.
Rapid Antigen Tests: We have a surplus of RATS which need to be distributed or destroyed after the summer break. The RATs are still well within their use by date, if you wish to have some then please contact the school.
Enjoy your holidays and Happy New Year, Ben.
2023 Bell Times
As a result of a new Enterprise Bargaining Agreement which governs the amount of time that a teacher is allowed to teach each day we have had to amend our daily timetable, In 2023 the following timetable will operate;
8.40am: Doors Open
8.55am: Children head to classrooms
9.00am: Homeroom
9.10am: Learning Block 1
10.00am: Learning Block 2
10:50am: 1st Lunch (30 minutes of play, 10 minutes of eating)
11.30am: Learning Block 3
12.20pm: Learning Block 4
1.10pm: 2nd Lunch (10 minutes of eating, 30 minutes of play)
1.50pm: Learning Block 5
2.40pm: Learning Block 6
3.00pm Fitness groups
3.10pm: Homerooms
3.20pm: End of school day dismissal
2023 STAFF
I am pleased to confirm the following arrangements for staff in 2023. It is a broad group with a wide variety of skills that will work together to provide a learning environment that is strong, vibrant, inclusive and built on high standards. We are also pleased to announce that Meg Hamilton and Ally Mellblom will stay on as LSO's- we look forward to them continuing their excellent work with our children.
Grade 6 Graduating Class
Congratulations to all of our Year 6 students who formally graduated last night; it was a fantastic celebration. Graduations are a time for looking forward and for looking back. I hope that all of these children can look back at their time here with joy and are proud of their achievements. As I look forward I am heartened that our world, with all its challenges, will be in the safe hands of these intelligent, loving people. Thanks to all of you for your unique contribution to our school. May your next chapter be challenging, fun and rewarding.
This year are also farewelling 16 families whose partnership with St. John's is coming to an end. Thank you for your contributions to our school community. Our graduating students are listed below.
Tyler Baetz, Laura Bray, Stella Brown, Ashah Chapman, Gemma Dance, Grace Demartin, Elsie Finnigan, Kayla Foley, Blair Forth, Fletcher Gillmartin, Arlo Greene, Rafferty Harris, Ethan Harvey, Jacob Hose, Rebecca Huntly, Zane Lockland, Lincoln McFadyen, Noah McInerney, Mitchell O'Grady, Noah Phillips, Charli Read, Robert Roney, Sophie Ryan, Riki Sciascia, Gen Serra, Molly Sheen, Tyler Shiell, Alex Toogood, Lila Van Der Starre, Reegan Walden, Damon Warburton and Sarah Wright.
Departing Teachers
We also take the chance to farewell Miss Buwalda and Miss Moloney who will be on leave for 2023 and also Mrs Smith who is not far off having baby number 2- we wish these ladies an exciting 12 months ahead and look forward to their return whenever that may be.
Departing Trainees: Ben, Gabby & Olivia
This week we farewell 3 of our 4 Trainees in Ben Kellett, Gabby Beames and Olivia Marris. These three outstanding young people have been amazing in the care, support and friendship they have shown our children. No task has been too big or too small for them to do. They have been flexible, highly reliable and shown maturity and initiative beyond their years. They have brightened the staffroom with their energy and banter and I have admired the way they have welcomed and farewelled the children each day. I wish each of them every success and happiness wherever they go in the future.
As previously advised Ally Mellblom will be joining us again in 2023 as an LSO.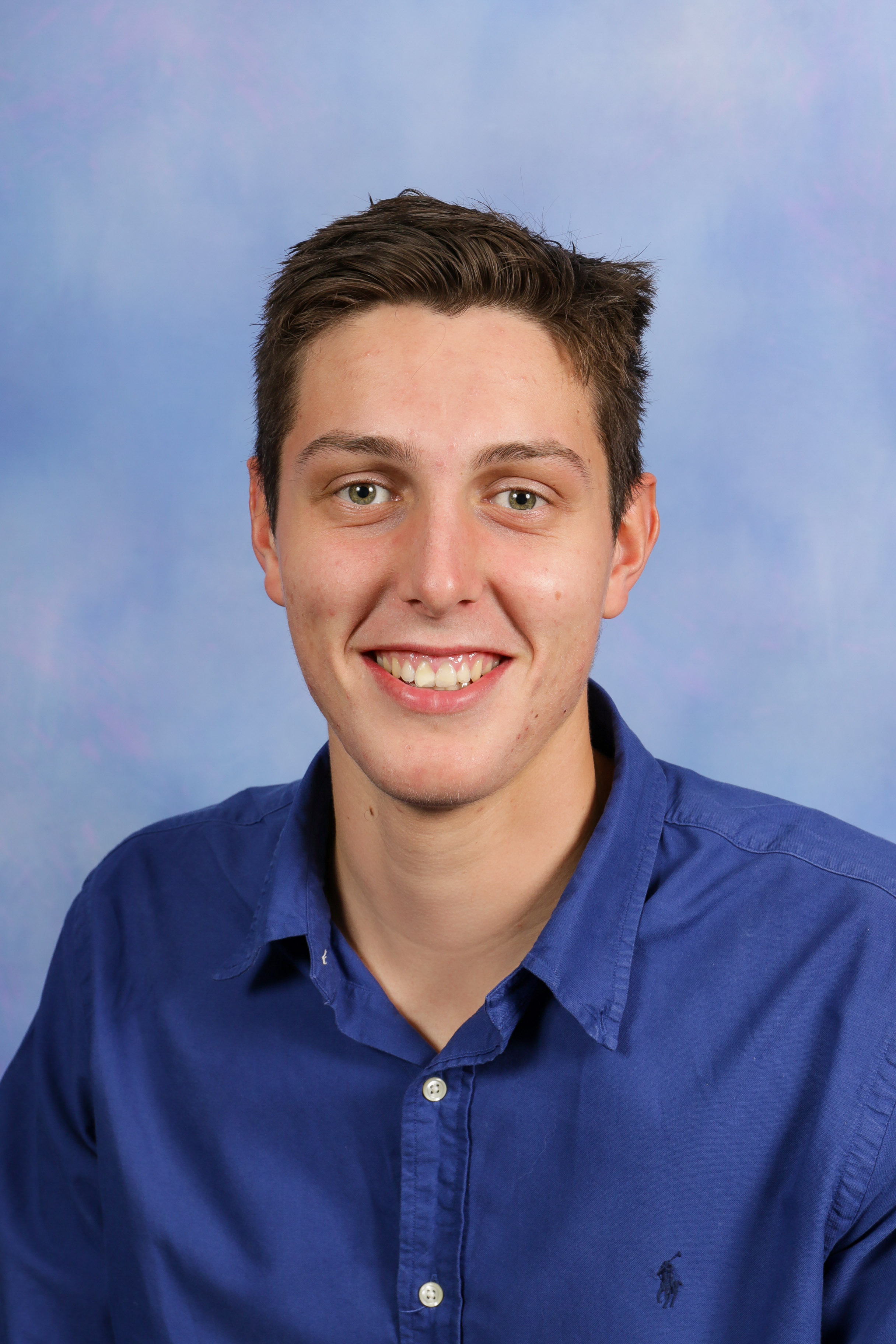 2022 School Fee Invoices
We ask that families who still have outstanding fee invoices have these paid by close of business Monday. All families who have direct debits, please note that these will continue over the holidays.
2023 School Fee Structure
At our recent School Advisory Council meeting we settled on the following fee structure for 2023. The increases are in line with actual costs of events such as camps and swimming programs etc. The Diocese of Ballarat also provides recommended fee bands which we currently sit just within. This to ensure we are working towards having fees which are in line with DOBCEL expectations but doing it in a way that doesn't place undue financial burden on our parents.
Student Levy- $150
Family fee- $1050
Building Levy- $150
Gr 5/6 Camp- $350
Gr 3/4 Camp- $200
Gr F-4 Swimming- $100
Gr 5/6 Surf Awareness- $100
Please note that our fees only make up the difference between the Government (Federal and State) funding we receive and the amount the Government determines as the cost of educating a Primary student. Fees do not mean that we have extra money in our budget to expend on additional resources.
The Family Fee Assistance scheme will be available again in 2023. Families who qualify for the scheme will pay $520 per annum for primary school tuition fees. The discounted fee covers tuition and capital fees only. It does not cover additional charges such as camps, student fees, and excursions.
If you have any queries regarding school fees or funding please do not hesitate to contact Gayle or Ben.
PAM Accounts Upgrade
As previously communicated, next year the PAM (Parent Access Module) will move to each parent having their own PAM account rather than one account per family. All existing PAM logins will be turned off on 16th January 2023 and new accounts will be created. To prepare for the upcoming change, we need to ensure we have a correct email address for each parent recorded.
During the week of 16th January 2023, your current PAM account will cease to function.
New PAM accounts will then be created and you will receive an email asking you to create new credentials for a new PAM account.
This will be as simple as:
clicking on the link provided in the email

following the prompts to create a new password for your new account.
Your username will be your email address.
Your PAM interface will not look any different, but you may receive an account per parent if you were previously sharing an account with your spouse.
Upcoming Events
Friday December 16th: Students Last day- Assembly at 11.00am
Monday January 30th 2023: Students First day for 2023 starts at 8.55am