Week 2, January 30th, 2023: Newsletter #1
Acknowledgement of Country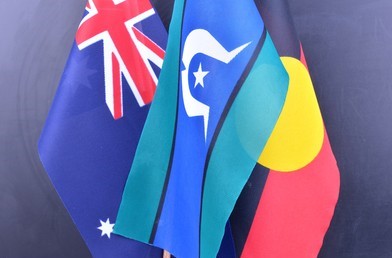 St. John's school community respect and honour Aboriginal and Torres Strait Islander Elders past, present and future. We acknowledge the stories, traditions and living cultures of Aboriginal and Torres Strait Islander peoples on this land and commit to building a brighter future together.
Week 2 Prayer
From the Principal
Welcome to 2023: It is my pleasure to welcome our 245 students, 40 staff and 180 families to the 2023 school year. We all desire a smooth year filled with happiness, learning and excitement and staff will work their hardest to ensure this is the case, we look forward to partnering with our families to achieve this.
Opening Mass: Our school community will gather on Wednesday Feb 8th at 10.00am in St Pius X Church to ask blessings on the new school year. Family and friends are welcome to attend.
On this day we will formally induct our student leaders for 2023.
Enjoy your week, Ben.
2023 Employment Conditions & Bell Times
Staff in Catholic schools give generously of their time and expertise enabling school excursions, camps and sporting activities to occur during and after school hours. Recent negotiations giving rise to a new MultiEmployer Agreement (MEA2023) coming into force in term two this year will require schools to provide time in lieu for their employees who undertake directed school activities outside normal working hours.
This development will have an impact on schools with particular events such as sporting events, camps and excursions.
One such development is the daily timetable which has been altered as a result of the above mentioned EBA. This aspect governs the amount of time that a teacher is allowed to teach each day, therefore we have had to amend our daily timetable, in 2023 the following timetable will operate;
8.40am: Doors Open
8.55am: Children head to classrooms
9.00am: Homeroom
9.10am: Learning Block 1
10.00am: Learning Block 2
10:50am: 1st Lunch (30 minutes of play, 10 minutes of eating)
11.30am: Learning Block 3
12.20pm: Learning Block 4
1.10pm: 2nd Lunch (10 minutes of eating, 30 minutes of play)
1.50pm: Learning Block 5
2.40pm: Learning Block 6
3.00pm Fitness groups
3.10pm: Homerooms
3.20pm: End of school day dismissal
School Communication Channels
Newsletter: the Newsletter is published weekly on Mondays and is available on our website distributed directly to all families via schoolzine and email. The newsletter carries the bulk of our news and information about what is happening at St. John's. It is the main way parents/guardians can be informed about coming events, student and teacher achievements. It is important for all families to read the newsletter each week.
Schoolzine App: the school app is the simplest way to receive short messages, reminders, or emergency information direct to your mobile phone. The Schoolzine App can be downloaded free from either Apple App Store or Google Play and then once installed, search for 'St. John's' Primary School Dennington'.
Facebook: Facebook allows us to share many of the wonderful stories about what's happening at our school including individual and team achievements. As a parent/guardian, we encourage you to also join our closed Facebook community - St John's Dennington School Community.
Email: Parents are welcome to email staff with questions etc or to request a time to meet. Please note that staff will only respond in school hours.
Specialist Classes
As in 2022, our specialist subjects will focus specifically on gaps in our curriculum and to assist the children to develop their skills in all facets of the curriculum.
In 2023, all children will participate in the following subjects which will complement their classroom program.
Each child will have a 50 minute weekly lesson in the following subjects; Visual Arts, Performing Arts/Music, STEM, PE and Japanese.
Our Gr 3-6 children will have these classes on Thursday and Gr F-2 children will have these classes on Friday; please ensure you have your child wearing their PE uniform on their specialist day.
Financial News
Financial Information & Support: If you hold a current Pension or Health Care Card, you may be eligible for one of the following support programs. If you do think this applies to you, please speak with our Office staff.
Family Fee Assistance Scheme - are you eligible?: The Family Assistance Scheme, designed by the Catholic Diocese of Ballarat offers a tuition fee concession to families who hold a current Health Care Card/Centrelink or Veteran Affairs concession card. Families who qualify for the scheme will pay $520 per annum for primary school tuition fees. The discounted fee covers tuition and capital fees only. It does not cover additional charges such as camps, student fees and excursions.
Camp, Sports & Excursion Fund (CSEF): Similarly, if you are eligible for the above assistance, then there is a strong chance you will also be eligible for the CSEF. This amount is aimed at offsetting the costs associated with any camps, excursions and sporting events that your child participates in.
As always, should you have any queries of concerns regarding the payment of fees then we encourage you to speak with the office staff to see what support you may be eligible for.
2023 School Fee Structure
At our final School Advisory Council meeting of 2022, the group decided upon the following fee structure for 2023. The increases are in line with actual costs of events such as camps and swimming programs etc. The Diocese of Ballarat also provides recommended fee bands which we currently sit just within. This to ensure we are working towards having fees which are in line with DOBCEL expectations but doing it in a way that doesn't place undue financial burden on our parents.
Student Levy- $150
Family fee- $1050
Building Levy- $150
Gr 5/6 Camp- $350
Gr 3/4 Camp- $200
Gr F-4 Swimming- $100
Gr 5/6 Surf Awareness- $100
Please note that our fees only make up the difference between the Government (Federal and State) funding we receive and the amount the Government determines as the cost of educating a Primary student. Fees do not mean that we have extra money in our budget to expend on additional resources.
The Family Fee Assistance scheme will be available again in 2023. Families who qualify for the scheme will pay $520 per annum for primary school tuition fees. The discounted fee covers tuition and capital fees only. It does not cover additional charges such as camps, student fees, and excursions.
If you have any queries regarding school fees or funding please do not hesitate to contact Gayle or Ben.
PAM Accounts Upgrade
As previously communicated, PAM (Parent Access Module) has moved to each parent having their own PAM account rather than one account per family. All existing PAM logins have been turned off. Look out for an email over the next few days asking you to create new credentials for a new PAM account.
This will be as simple as:
clicking on the link provided in the email

following the prompts to create a new password for your new account.
Your username will be your email address.
Your PAM interface will not look any different, but you may receive an account per parent if you were previously sharing an account with your spouse.
Medical Profiles & First Aid
Medical Details: It is important that we have up to date medical details for all of our students. Each student has a Medical Profile on PAM, please log in and update. The school will inform you when these profiles are ready to be updated.
If your child suffers from Asthma we require an Action Plan, ventolin and a spacer to be kept here at school. If your child has been diagnosed with Anaphylaxis we require a Action plan and Epipen. All Action Plans must be signed by a doctor.
Medications: Any child who is required to take medications, either long term or short term, at school needs to have a completed medication permission form. Please see the office staff for this form.
Sick Bay Visits: You will receive a notification via email when your child visits the sickbay during the day. It will contain details of the incident and treatment. The visits are documented in PAM for you to view your child's history at any time. Rest assured, a phone call will also be made for all headknocks and if the injury is of a serious nature.
Please note also that it is highly recommnded that all families have ambulance cover; we will not hesitiate to call an ambulance for a child or staff member of visitor if required and regardkess of the level of cover.
Traffic management
As you can imagine there are now more vehicles and children using our school loops than before so we ask that all families take note of the following arrangements.
We are asking that families who use either of the loops to collect their children at the end of the day, do so as follows;
Families with surnames A-J use the Russell St Loop.
Families with surnames K-Z use the Coghlans Rd Loop.
Please note that children who walk or ride home can use whichever exit suits them and families are still welcome to use the pencil path and park their cars in Russell St or park and pick up in the Russell Street car park of the Coghlans Rd car park.
We also ask that if you have to hop out of the car to assist your child to hop into the car that you park your car and collect them rather than hold up the loop.
Lunch Orders
Lunch orders are available from the Dennington Store each Tuesday and Friday. Orders can be dropped directly into the store or into school no later than the day before.
A price list is included below.
Happy Birthday
A very happy birthday to the following students who celebrated their birthdays over the holidays - Rhiley S, Jaxon B, Olivia R, Skylar C, Levi B, Jacob D, Jax M, Caleb B, Jove F, Nate I, Daniel H, Rubie R, Kitana S, Charli F, Ivy M, Bronte T, Indi L, Polly M, Louie B, Ava S, Jack T, Hayley H, Abigail B, Jasper F, Archie S, Isla S, Ray O, Hallie W, Lincoln T, Chet M and Harry W. We hope you had an amazing day celebrating!
Best wishes to Mitchell C who celebrates his birthday this week. Happy Birthday, we hope you have a fabulous day!
Parents and Friends Social Group News
Welcome back to 2023
I hope everybody made some great memories over the holidays. Welcome back to another fun filled school year. As we see the return of the Parents Participation Levy I would encourage all families to keep your eye out in the newsletter for great opportunities to volunteer your time at different events.
Our first event will be the wine, cheese and chat night on Thursday 2nd February. It will be in the Gathering Space next to the Stadium from 7.00pm. Any parent/caregivers are welcome to attend. Parents and Friend's nights are a great chance to share ideas, gain an insight into current school events and organise fundraising. This is the perfect chance for anybody who is looking to volunteer for any of our committees to come along for a relaxed catch up.
Thanks,
Malynda De Bono -President Parents and Friends Social Group
First Day back 2023
It was fantastic to be back at school and many parents enjoyed some morning tea together after drop off.
Our Foundation parents then met at Rafferty's for lunch. This is an annual event, where new and existing Foundation families can get to know each other.
Family Picnic Night
Next Thursday 9th February from 5.30pm will be our annual family picnic night. Come along with your dinner and picnic rugs to join us all for a relaxed night getting to know other families within the school.
Dennington DASH
The DASH is back for 2023 on March 3rd. This is a great night to bring along teammates for the 3k run or have a fun stroll in the 3k walk. Lots of spot prizes to be won on the night.
If you would like to help with the organising of the event or know of a business who would like to sponsor the event please get in contact with Vanessa Vickery. There will also be plenty of chances to volunteer on the night to earn Participation points so keep your eyes out.
Warrnambool Calisthenics Club
The Warrnambool Calisthenics Club is holding their 2 week free trials. The perfect combination of flexibility and dance in fun lessons. If you would like to ask any questions please reach out to Malynda De Bono or send the club a message on facebook.
Cake Raffle
Each week on a Friday, families are rostered on to bring in a cake which will then be drawn out at Assembly. All funds raised throughout the year will be donated to the Good Friday Appeal the following year. If you happen to be rostered on for a school closure day then you are not required to bring a cake in.
All students will be able to buy a raffle ticket for 20c each Friday. The Johnnies will come around to the classrooms during the day to write out tickets and collect money.
The following families are rostered on this Friday:
Van Der Heyden, Serra, De Bono, Fechete and Toleman
Star of the Sea Bulletin
Sunday Mass is held at 10.00am at St. Pius X Church. School families are always welcome.
The Parish office can be contacted on 5562 2231 and this weekends bulletin is featured below. Other information and contact details can be found on the Star of the Sea South West Coast website: https://www.ballarat.catholic.org.au/parish/southwestcoast/
School Sponsorship
A big thank you to Fry Painting, Brownies Shed, South West Pipe Relining and gforce employment & recruitment who support our school! Would you like to advertise your business in our school newsletter? Businesses can advertise for only $100 a year and will have a business card sized listing in every school newsletter. Please contact parents@sjdennington.catholic.edu.au for more information.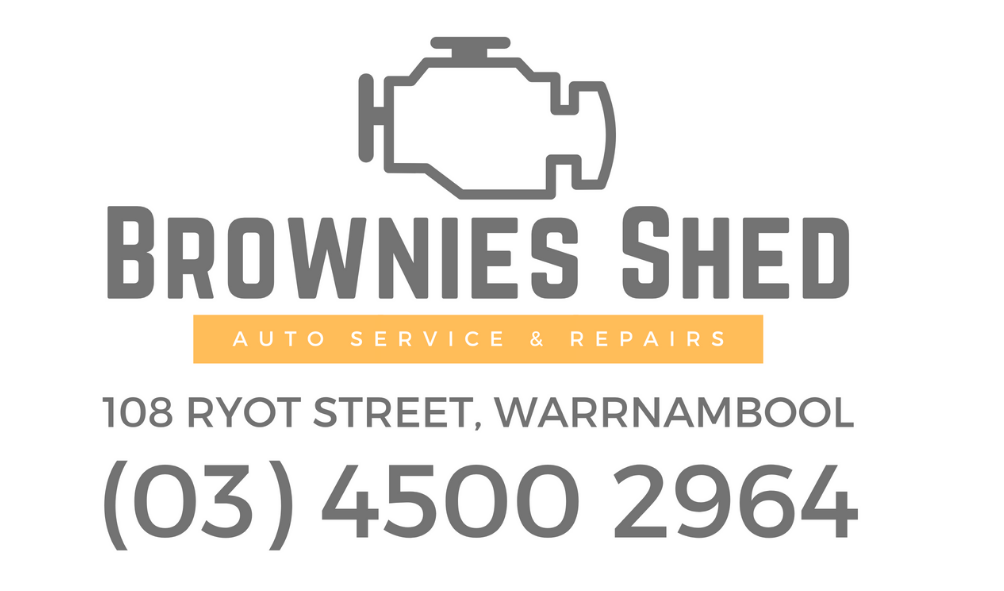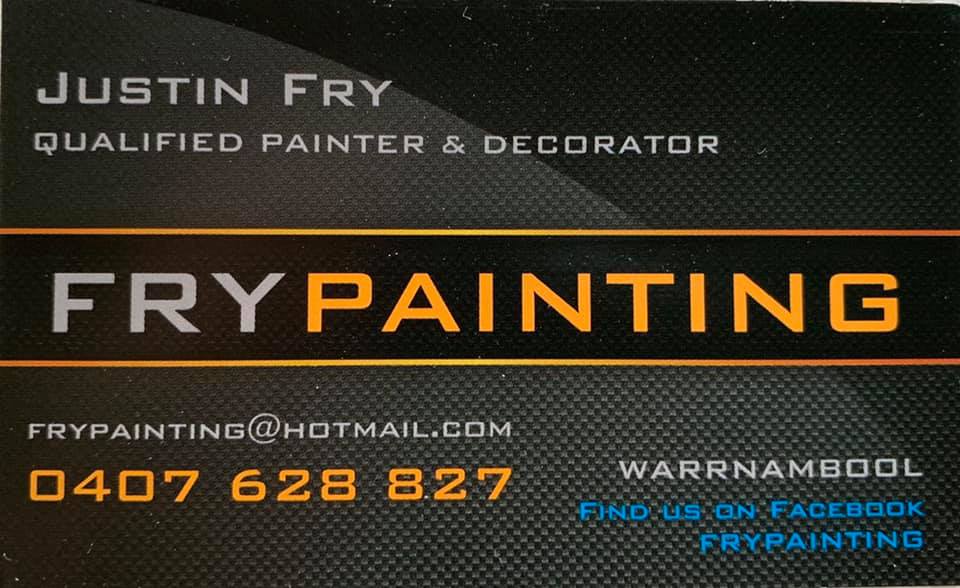 Community Notices
Upcoming Events
Thursday February 2nd: Wine, cheese and chat night at 7.00pm in The Gathering Space
Thursday February 9th: Family Picnic Night at 5.30pm
Wednesday 15th February: Parents and Friends Social Group AGM followed by first meeting
Tuesday 21st February: Shrove Tuesday
Tuesday 28th February: DDO Dinner catch up
Friday 3rd March: Dennington Dash
Thursday 6th April: Easter Raffle Draw