Week 4, February 13th, 2023: Newsletter #3
Acknowledgement of Country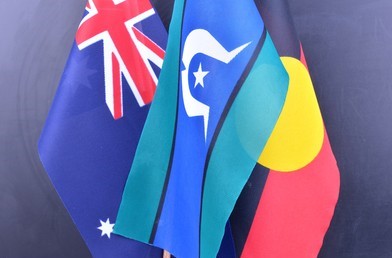 St. John's school community respect and honour Aboriginal and Torres Strait Islander Elders past, present and future. We acknowledge the stories, traditions and living cultures of Aboriginal and Torres Strait Islander peoples on this land and commit to building a brighter future together.
Week 3 Prayer
From the Principal
Student Collection after Assembly: Given that there is now such a small time between the end of assembly and the end of school, we are asking families to hold off on taking their children home with them until after the bell has gone. It just ensures that children are correctly marked out and there presence is accounted for.
Student Mobile Phone & Smart Watch Use: In accordance with the DOBCEL Digital Technology Policy and the St. John's Acceptable Use and Cyber Safety Agreement, it is it is a requirement that mobile phones and personal electronic devices must be signed into the school office.
We understand that from time to time students may bring a device for use before or after school. If your child brings a phone or device they are required to sign them into the school office prior to school and collected at the end of the day. These items are stored securely in the office area.
Please speak with your child regarding this new process.
Student Attendance: In line with government requirements, we ask that parents notify us of their child's absence as early as possible on the day (or earlier if the absence is planned). It is a legal requirement for schools to contact parents if students are absent from school without an explanation – 'on the day of the absence, as soon as is practical'. As a result, our office staff will contact you at 10.00am if your child is absent from school and you have not let us know already. Please contact the school by phone (leave a message if required), e-mail (admin@sjdennington.catholic.edu.au), PAM or via the SZ App.

Supervision of Students: Playground supervision will be provided before school from 8.40am and after school until 3.30pm and no formal supervision of the playground occurs outside those hours. You are requested to ensure children are not dropped off earlier or collected later than this but if required to do so, please note they will not be formally supervised.

Bus students will be supervised while getting off the bus in the morning and while waiting to get on the bus in the afternoon.
Late Arrival/Early Departure: Please note if children arrive at school after 8.55am they are to enter school through the front office with a parent who is required to sign them in on the iPad in the front foyer.
Similarly, if parents are collecting children before the designated finishing time, a parent/guardian must sign them out before taking them.
Pupil Free Days in 2023: Schools are allocated six pupil free days per year. Two of these days are used as the first and last day of the school year. The other four are determined by Leadership to address professional learning priorities for staff. At least one of these days must be dedicated to learning in the area of Religious Education. Dates we have scheduled thus far;
Friday May 5th- ReLATE PD.
School Uniform Expectations: With Lowes possessing nearly all aspects of the school uniform we would like to take the chance to restate expectations regarding our uniform and its wearing.
Students are to wear their summer uniform for Term 1.

Hats MUST be worn during this term at recess, lunchtime and other outdoor events. For students who don't have their hat, they will need to sit in the Passive Play area. Please ensure that your children have their name on their hat and all items of their uniform.

On Sports day the children wear their sports top, school sport shorts (these feature our logo) and white socks with sneakers. They can choose to wear a jumper, either the windcheater or the polar fleece top.

All other days they choose the following options;

school dress with black shoes and white socks, either the windcheater or the polar fleece jumper.

Boys: grey shorts/pants with the school polo, grey socks, black shoes and either the windcheater or the polar fleece jumper.
Girls: blue shorts/pants with the school polo, white socks, black shoes and either the windcheater or the polar fleece jumper.

On all school days except (Physical Education Day) students are required to wear ALL BLACK SHOES. These can be leather style school shoes or all black runners.

Any students that have hair longer than shoulder length are required to tie it up.

No jewellery is to be worn to school, except for earrings- studs/sleepers only.
Enjoy your week, Ben.
Parent Participation Levy (PPL)
In 2023 we are bringing back the PPL. After a recess in 2022 and based on feedback from key parent groups, the PPL is a key aspect of our parent and community engagement program. The PPL is outlined in its entirety in the attached document and further details regarding ways of achieving the time is outlined below in the P&F Social group section.
2023 Sacramental Program
The Star of the Sea Parish, South West Coast in partnership with our school and all catholic schools in our parish, is about to begin our Sacramental Program for 2023.
This year all schools will complete sacraments in the following grade levels;
Grade 3- Confirmation

Grade 4- Eucharist

Grade 6- Reconciliation
These specified Grades represent a change for our school as previously Gr 2 children had received the Sacrament of Confirmation, therefore this means that many of our current Gr 3 children will have already received the Sacrament of Confirmation and will not need to participate in the Sacrament this year. Sacramental program dates are as follows;
Sacrament of Reconciliation- Gr 6
Parent Information Night- Wednesday March 1st at 7:00pm (time tbc)

Reception of the Sacrament of Reconciliation- Wednesday March 29th at 6.00pm (time tbc)
Sacrament of Eucharist- Gr 4
Parent Information Night- Wednesday July 19th at 7:00pm (time tbc)

Reception of the Sacrament of Eucharist- Sunday August 20th at 10.00am Mass
PAM Accounts
All families should have now received an email to create a new PAM account (Be sure to check your spam or junk folders). When you log in to PAM you will receive a notification to complete some CONNECT requests. These requests will continue to pop up each time you log in until they are completed. Each year we require each family to read and to acknowledge the following:
Code of Conduct

Acceptable Use and Cyber Safety Agreement

Child Safe Policy

St Pius Church Permission

Dennington Rec Reserve Permission
We kindly ask that you complete these requests asap.
Medical Profiles: As previously communicated it is extremely important we have up to date medical details for every student. New families to St John's please complete this profile ASAP and existing families are required to check details and update if required.
If your child suffers from Asthma we require an Action Plan, ventolin and a spacer to be kept here at school. If your child has been diagnosed with Anaphylaxis we require an Action Plan and Epipen. All Action Plans must be signed by a doctor.
As a parent/guardian you are able to access your child/rens medical profile on PAM at any time to update as needed. If you have any queries or require your PAM login details, please do not hesitate to get in contact with the office.
Medications: Any child who is required to take medications, either long term or short term, at school needs to have a completed medication permission form. Please see the office staff for this form.
Sick Bay Visits: You will receive a notification via email when your child visits the sickbay during the day. It will contain details of the incident and treatment. The visits are documented in PAM for you to view your child's history at any time. Rest assured, a phone call will also be made for all headknocks and if the injury is of a serious nature.
Please note also that it is highly recommended that all families have ambulance cover; we will not hesitiate to call an ambulance for a child or staff member of visitor if required and regardless of the level of cover.
Cyber Safety Agreement
In accordance with St. John's Acceptable Use and Cyber Safety Agreement, it is a requirement for parents/guardians to discuss the agreement with their child/ren and accept the terms.
This agreement is to ensure that all students that have access to the school's digital resources are aware of their responsibilities and agree to abide by the school's Acceptable Use and Cyber Safety Agreement.
The agreement covers the student's use of technology equipment (such as computers, hand held devices, cameras, printers), and digital platforms (such as Internet, networks and email. social media, apps, and software).
Permission is required for each child in your family from Foundation to Year 6.
To access this agreement:
Login into your PAM account

Select the red bell icon in the top right corner (you will then see the agreement)

Download, read and discuss this agreement with each of your children.

Select YES for your child to agree to abide by the Acceptable Use and Cyber Safety Agreement and Use Technology Equipment at St. John's Primary School for the 2023 school year.
This is required to be accepted asap.
Covid-19 Updates
The current recommendation regarding COVID positive people is for them to isolate as soon as you test positive for at least 5 days and until you don't have symptoms. We are asking families to please be vigilant and test your child if they are unwell or displaying any flu like symptoms. If your child tests positive please let the office know asap, siblings are still able to attend school however we recommend they wear a mask if over 8 years old.
It is recommended that rapid antigen tests (RATs) are used by students and staff if they:
have symptoms of COVID-19 infection, no matter how mild

are a household or close contact of someone who has COVID-19

are a social contact of someone who has COVID-19.
The Department of Health recommends that all Victorians report their positive RAT result via the online form or by calling 1800 675 398. Principals are no longer required to inform their school community of a positive case associated with the school, however if we have large numbers in specific areas then we will.
In addition to our school, RATs are available for all Victorians from council sites. Individuals can obtain two free packs (10 tests) for themselves and two free packs (10 tests) for each household member. People with disability and their carers can get up to four free packs (20 tests) in line with existing RAT distribution for people with disability.
Financial News
School Fees: At our final School Advisory Council meeting of 2022, the group decided upon the following fee structure for 2023. The increases are in line with actual costs of events such as camps etc. The Diocese of Ballarat also provides recommended fee bands which we currently sit just within. This to ensure we are working towards having fees which are in line with DOBCEL expectations but doing it in a way that doesn't place undue financial burden on our parents.
Student Levy- $150,

Family fee- $1050

Building Levy- $150

Gr 5/6 Camp- $350

Gr 3/4 Camp- $200

Gr F-4 Swimming- $100

Gr 5/6 Surf Awareness- $100

Parent Participation Levy- $200
*For the 2023 school year, St John's Primary school will be subsidising the Grade 5/6 camp by $100.00, the Grade 3/4 Camp by $75.00 and the entire cost of the swimming and surf awareness programs.
Please note that our fees only make up the difference between the Government (Federal and State) funding we receive and the amount the Government determines as the cost of educating a Primary student. Fees do not mean that we have extra money in our budget to expend on additional resources.
Financial Information & Support: If you hold a current Pension or Health Care Card, you may be eligible for one of the following support programs. If you do think this applies to you, please speak with our Office staff.
Family Fee Assistance Scheme - are you eligible?: The Family Assistance Scheme, designed by the Catholic Diocese of Ballarat offers a tuition fee concession to families who hold a current Health Care Card/Centrelink or Veteran Affairs concession card. Please note that students who are holders of Health Care Cards are not eligible. Families who qualify for the scheme will pay $520 per annum for primary school tuition fees. The discounted fee covers tuition and capital fees only. It does not cover additional charges such as camps, student fees and excursions.
Camp, Sports & Excursion Fund (CSEF): Similarly, if you are eligible for the above assistance, then there is a strong chance you will also be eligible for the CSEF. This amount is aimed at offsetting the costs associated with any camps, excursions and sporting events that your child participates in. This form must be received by Friday 24th February, 2023.
As always, should you have any queries of concerns regarding the payment of fees then we encourage you to speak with the office staff to see what support you may be eligible for.
NAPLAN 2023
NAPLAN is in Term 1 in 2023. Year 3 and Year 5 students at St. John's will undertake NAPLAN in the weeks 15th-24th March. Below is some information about NAPLAN.
Traffic & Pedestrian Management
As you can imagine there are now more vehicles and children using our school loops than before so we ask that all families take note of the following arrangements.
We are asking that families who use either of the loops to collect their children at the end of the day, do so as follows;
Families with surnames A-J use the Russell St Loop.
Families with surnames K-Z use the Coghlans Rd Loop.
Please note that children who walk or ride home can use whichever exit suits them and families are still welcome to use the pencil path and park their cars in Russell St or park and pick up in the Russell Street car park of the Coghlans Rd car park.
We also ask that if you have to hop out of the car to assist your child to hop into the car that you park your car and collect them rather than hold up the loop.
Pedestrian Safety: With so many cars using both entrances to the school both before and after school it is very important that pedestrians use the crossing points and that motorist are acutley aware of where these crossings are.
Bikes: Children riding bikes must walk their bikes whenever they are on the school grounds. Helmets must always be worn while riding.
Sports News
Welcome back to 2023, its going to be another great year of sporting opportunities for our students.
Division Swimming:
Will take place on Thursday 2nd March at Aquazone Warrnambool. Students who wish to be considered for nomination, please email your swimming times to me on the email below. Swimmers must be able to competently swim 50m & must have recorded a time equal to or faster than the qualifying time. Times can be from swimming club, school or time trials. If parents arrange their own timing this must be signed off by either a swimming club committee member or pool staff member (eg lifeguard, swim teacher). Entries close Wednesday 22nd February 2023. Parents are required to transport their student to the event and be responsible for them on the day.
Brodie Boyd: bboyd@sjdennington.catholic.edu.au

Athletics Carnival:

In the coming weeks during our Physical Education lessons, we will be training for our school Athletics Carnival which will be held on Wednesday 15th March at the Brauerander Park. I will send out more details closer to the event but please put the date in your calendar as students are very excited.

Brodie Boyd-Physical Education teacher
School Photos
Annual school photos including sibling photos will be taken by Arthur Reed Photos on Tuesday 7th March 2023. Students are to come to school dressed in their sports uniforms.
There is no need to return any forms or money to school. Unique image codes will be issued to all students on/after photo day so families can register online to view images when they become available in the webshop.
Registration is simple, just follow the 3 simple steps on your child's personalised flyer once you receive it and remember to add the codes for all your children attending this school.
Even if you registered last year, it's important that you do again this year using your child's 2023 image code to link their images for the current year with your contact details.
When images are ready to view and in the webshop, all parents who have registered will be notified by SMS and email.
Once registered, please wait for notification that 2023 images are online to view before making your purchase.
BUSHFIRE & GRASSFIRE INFORMATION
Our school is on the "Grassfire At Risk Register". With the implementation of a new national Fire Danger Rating (FDR) system, all schools on the "Bushfire and Grassfire At Risk Registers" will be closed on days classified as Catastrophic FDR.
What does this mean? On a Catastrophic FDR, the school will be closed, along with school bus services. No one will be allowed on site. Such ratings will be declared ahead of the nominated day. In the event of a Catastophic FDR an email and a schoolzine alert will go out to parents.
Please note: A Catastrophic FDR is different to a Day of Total Fire Ban.
Additional Information about the Australian Fire Danger Rating system is reproduced below for your information.
TheirCare
Lunch Orders
Lunch orders are available from the Dennington Store each Tuesday and Friday. Orders can be dropped directly into the store or into school no later than the day before.
A price list is included below.
Happy Birthday
Best wishes to Gracie S, Jemmah K, Sasha H and Lachlan L who celebrate their birthday this week. Happy Birthday, we hope you have a terrific fun filled day!
Student Awards
Parents and Friends Social Group News
Parents and Friends Social Group Meeting
Our first meeting for the year will be the AGM followed by the first meeting, to be held THIS Wednesday 15th February at 7.00pm in the Gathering Space next to the stadium. We would like to invite all parents to come along and have a part in planning our upcoming fundraisers. Bring along a friend to introduce them to our laid back meetings complete with refreshments.
We will be taking the time to plan our fundraising goals for the year and encourage all parents to click the link below and to put forward suggestions on what we should fundraise for. There is also a section for student feedback.
Parent Participation Levy
As outlined above in the principal's messages, Ben has explained the reintroduction of the PPL and how it will operate. The link below takes families to a Google Form where parents can specify events they would like to participate in. Please take the time to look through this. Any questions regarding the PPL should be directed to the office. https://forms.gle/5zxBiPKnGt4utMta8
Shrove Tuesday
Each year on Shrove Tuesday, parents come into school and cook pancakes for the students. Students bring in a gold coin donation, give it to their homeroom teacher in the morning and receive some pancakes during first lunch. There will be gluten free options available too.
Are you available to help between 10.00am - 11:30am on Tuesday 21st of February?
If you are available please let us know by contacting Emily McGennan on 0409999166 by Friday 17th February.
Volunteering can be done by Parents or Grandparents and the hours you volunteer will go off your Parent Participation Levy.
Dennington DASH
The DASH is back for 2023 on March 3rd. This is a great night to bring along teammates for the 3k run or have a fun stroll in the 3k walk. Lots of spot prizes to be won on the night.
If you would like to help with the organising of the event or know of a business who would like to sponsor the event please get in contact with Vanessa Vickery. There will also be plenty of chances to volunteer on the night to earn Participation points so keep your eyes out.
Online registrations are now open. Please click the link below to sign up!
Dennington Dash online entry form
Cake Raffle
Each week on a Friday, families are rostered on to bring in a cake which will then be raffled and drawn out at Assembly. All funds raised throughout the year will be donated to the Good Friday Appeal the following year.
If you happen to be rostered on for a school closure day then you are not required to bring a cake in.
All students will have the opportunity to buy a raffle ticket for 20c each Friday. The Johnnies will come around to the classrooms during the day to write out tickets and collect money.
The following families are rostered on this Friday:
Walden, Vomo, Vickery, Tuck-Allsopp and Toogood (Lincoln)
Star of the Sea Bulletin
Sunday Mass is held at 10.00am at St. Pius X Church. School families are always welcome.
The Parish office can be contacted on 5562 2231 and this weekends bulletin is featured below. Other information and contact details can be found on the Star of the Sea South West Coast website: https://www.ballarat.catholic.org.au/parish/southwestcoast/
School Sponsorship
Would you like to advertise your business in our school newsletter? Businesses can advertise for only $100 a year and will have a business card sized listing in every school newsletter. Please contact parents@sjdennington.catholic.edu.au for more information.
A big thank you to Fry Painting who has jumped onbaord to sponsor our school!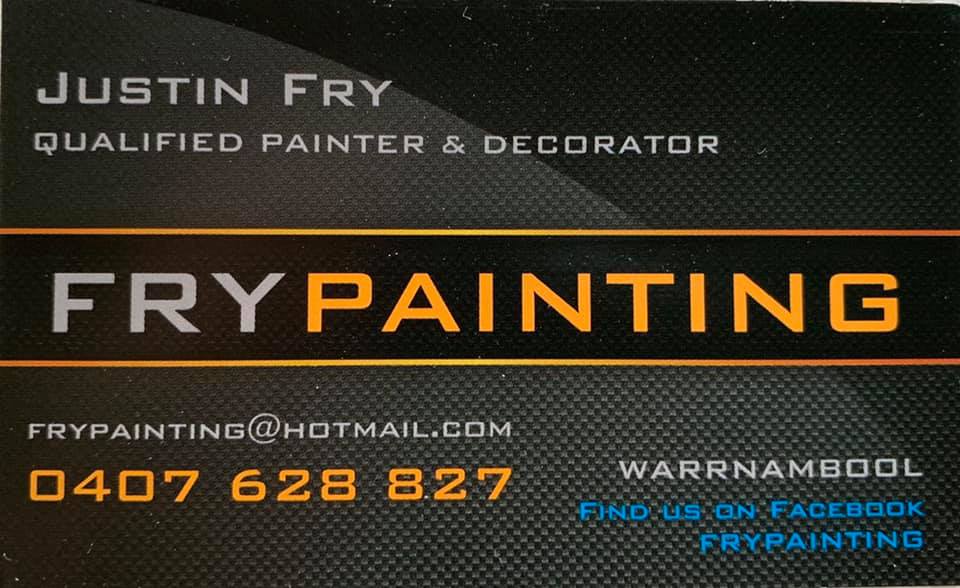 Emmanuel College Opening Evening
Community Notices
Upcoming Events
Wednesday 15th February: Parents and Friends Social Group AGM followed by first meeting
Tuesday 21st February: Shrove Tuesday
Wednesday 22nd February: Ash Wednesday Mass at St Pius X Church for Gr 3 -6
Tuesday 28th February: DDO Dinner catch up
Wednesday 1st March: Sacrament of Reconciliation- Gr 6
Friday 3rd March: Dennington Dash
Tuesday 7th March: School Photos
Wednesday 15th March: School Athletics Carnival
Thursday 6th April: End of Term One and Easter Raffle Draw
Monday 24th April: Term 2 Commences
Friday 5th May: School Closure Day