Week 5, February 20th, 2023: Newsletter #4
Acknowledgement of Country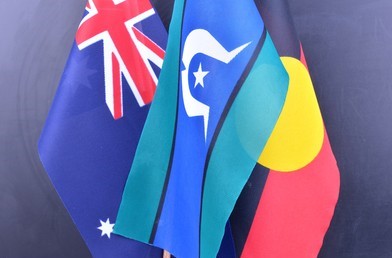 St. John's school community respect and honour Aboriginal and Torres Strait Islander Elders past, present and future. We acknowledge the stories, traditions and living cultures of Aboriginal and Torres Strait Islander peoples on this land and commit to building a brighter future together.
Week 5 Prayer
From the Principal
The Season of Lent: This Wednesday, Ash Wednesday, Catholics and Christians across the world will celebrate the commencement of the Season of Lent. The week is marked by two significant days, Shrove Tuesday and Ash Wednesday, both of which are explained in more detail below.
Shrove Tuesday: This Tuesday the world church celebrates the feast of Shrove Tuesday. This day is celebrated traditionally as a day where English settled countries would traditionally eat pancakes. The English tradition of eating pancakes on Shrove Tuesday came about as a way to use as much milk, fats, and eggs as possible before the fasting associated with Ash Wednesday and Lent began. In France, the consumption of all fats and fatty foods on this day coined the name "Fat Tuesday" or Mardi Gras.
Ash Wednesday & Lent: Ash Wednesday begins the season of Lent. It falls 40 weekdays before Easter (Sundays aren't counted in the 40 days of Lent). Ash Wednesday takes its name from ashes, a traditional Jewish sign of penitence. In some liturgical traditions, palm fronds or palm crosses from the previous year's Palm Sunday are burned, and then the ashes are applied to the worshiper's forehead on Ash Wednesday as a token of their commitment to observe a "holy Lent."
Ancient Christian tradition was to observe Lent with fasting (a discipline of going without food at certain times), alms giving (the practice of giving money or goods to the poor), and prayer.
The traditional colour for altar hangings and clergy vestments during Lent is purple. Traditionally, altars are decorated in a plainer style, perhaps with the omission of flowers.
Student Mobile Phone & Smart Watch Use: In accordance with the DOBCEL Digital Technology Policy and the St. John's Acceptable Use and Cyber Safety Agreement, it is it is a requirement that mobile phones and personal electronic devices must be signed into the school office.
We understand that from time to time students may bring a device for use before or after school. If your child brings a phone or device they are required to sign them into the school office prior to school and collected at the end of the day. These items are stored securely in the office area.
Please speak with your child regarding this new process.
School Uniform Expectations: With Lowes possessing nearly all aspects of the school uniform we would like to take the chance to restate expectations regarding our uniform and its wearing.
Students are to wear their summer uniform for Term 1.

Hats MUST be worn during this term at recess, lunchtime and other outdoor events. For students who don't have their hat, they will need to sit in the Passive Play area. Please ensure that your children have their name on their hat and all items of their uniform.

On Sports day the children wear their sports top, school sport shorts (these feature our logo) and white socks with sneakers. They can choose to wear a jumper, either the windcheater or the polar fleece top.

All other days they choose the following options;

school dress with black shoes and white socks, either the windcheater or the polar fleece jumper.

Boys: grey shorts/pants with the school polo, grey socks, black shoes and either the windcheater or the polar fleece jumper.
Girls: blue shorts/pants with the school polo, white socks, black shoes and either the windcheater or the polar fleece jumper.

On all school days except (Physical Education Day) students are required to wear ALL BLACK SHOES. These can be leather style school shoes or all black runners.

Any students that have hair longer than shoulder length are required to tie it up.

No jewellery is to be worn to school, except for earrings- studs/sleepers only.
Enjoy your week, Ben.
Project Compassion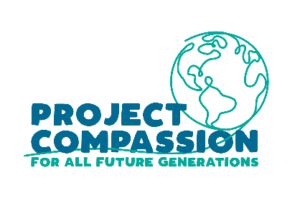 This week the Season of Lent begins. A key focus during this time is the act of giving. A program that we support at St. John's is the annual Caritas Australia Project Compassion Appeal. Donations to Project Compassion allows Caritas Australia, the Catholic Agency for International Aid and Development, to work with local communities around the world to alleviate poverty, hunger, oppression and injustice.
We encourage you to put your compassion into action this Lent through your prayer, fasting and almsgiving by supporting Project Compassion. We have been given an amount of Project Compassion boxes to distrubute to families for their donations, if you did not receive one please feel free to drop some coins off at the office or you can donate online via the Caritas Australia website at: lent.caritas.org.au
Saint Oscar Romero is our inspiration for Project Compassion, so in his words let's "Aspire not to have more, but to be more."
Important School reminders
Parking: Please refrain from parking in the designated disability car spaces in the carparks if you do not have a sticker displayed on your vehicle. It is important these spaces are reserved for families that need them.
We also ask that if you have to hop out of the car to assist your child into the car that you park your car and collect them rather than hold up the loop.
Foundation Students: Will commence full time (No Wednesdays off) on the week beginning Monday March 6th.
Hats: We do not sell or keep spare hats at school, they are available to purchase from Lowes at Gateway Plaza. Students without hats will play in the Passive Play area. Please ensure that your children have their name on their hat and all items of their uniform.
Junior Literacy Information Session
On Wednesday 8th March at 2.30pm we are holding a Literacy Information Session for parents of students in F-2.
The purpose of this session is to show parents how we teach reading and writing at the school, how writing has changed at school and ideas to use at home to support your child
The ReLATE Model
In conjunction with MacKillop Family Services, St. John's participates in the ReLATE program across all grades.
ReLATE combines educational research, social science, behavioural theory and neuroscience and applies a trauma informed lens, to bring practical strategies to schools to embed in their daily practice. ReLATE positions schools and systems, to create safe, supportive and predictable environments, enhance teachers' understanding and responses to behaviour and improve student learning and wellbeing outcomes.
ReLATE was developed in Australia by MacKillop Family Services, drawing on the practice model implemented in our schools and delivered by The MacKillop Institute. At its core, ReLATE promotes transformational relationships, not only for students, but also for school leaders, teachers and other staff working with children, young people and families.
The ReLATE model is a commitment, as a school community or system, to sustainable and positive cultural change. Within ReLATE, wellbeing is understood as an essential precondition for quality teaching and learning. Safe, predictable and supportive learning environments are created and maintained in classrooms where students are not just known, but deeply understood. School leaders and staff are supported both on their professional learning and development journey and in their wellbeing.
On Friday 5th May, we have a school closure day scheduled where all staff will be participating in training in ReLATE.
PAM Accounts - IMPORTANT
There are still a number of families yet to set up their new PAM (Parent Access Module) accounts and complete Medical profiles. New families to St John's please complete this profile and existing families are required to check details and tick the box that states all details are up to date.
Parents have been sent an email with a link with a request to set a new password. The email was sent from noreply@sjdennington.catholic.edu.au If you did not receive this link or would like it resent to you please email admin@sjdennington.catholic.edu.au so we can check your email address against the one we have in our system. Please check your junk/spam emails.
When you do log in to PAM you will receive a notification to complete some CONNECT requests. These requests will continue to pop up each time you log in until they are completed. Each year we require each family to read and to acknowledge the following:
Code of Conduct

Acceptable Use and Cyber Safety Agreement

Child Safe Policy

St Pius Church Permission

Dennington Rec Reserve Permission
We kindly ask that you complete these requests as soon as possible.
School Athletics Carnival - Change of Date
Due to a clash with NAPLAN, our School Athletics Carnival has been rescheduled to Wednesday 22nd March.
Details and timetable for how the day will run are below:
The carnival will be held at BrauerAnder Park.

Students are to be dropped off by 8:45am ready to assemble in House colours, bus children will be transported from school.

Children will wear their sports uniform and hat, please plan for wet weather. (If there is a change then we will notify families via Facebook and SZ App)

No food will be provided at the venue, so please ensure your child has a fully packed lunch as well as a drink bottle filled with water. A coffee van will be on site for parents, grandparents and teachers.

Students will compete in their age groups for the events according to the School Sport Victoria guidelines. Age groups are determined by their age at 31st December eg. if a child is 7 now but turns 8 on December 10th this year, then they compete as an 8 year old.

1500m and 800m running events will be ran during PE sessions with Mrs Boyd. Times and points will be allocated to the scoring for the day.

Younger students will be doing some modified events Eg. Vortex instead of shotput.

Only staff and event helpers will be able to enter the actual athletics field, parents are welcome to view the events from the outside of the fence.
Parent Participation Levy (PPL)
In 2023 we are bringing back the PPL. After a recess in 2022 and based on feedback from key parent groups, the PPL is a key aspect of our parent and community engagement program. The PPL is outlined in its entirety in the attached document and further details regarding ways of achieving the time is outlined below in the P&F Social group section.
There will be a tile added to the schoolzine app where you will be able to record the activity and the number of hours you volunteered for. There will also be a paper sign in sheet at the office.
2023 Sacramental Program
The Star of the Sea Parish, South West Coast in partnership with our school and all catholic schools in our parish, is about to begin our Sacramental Program for 2023.
This year all schools will complete sacraments in the following grade levels;
Grade 3- Confirmation

Grade 4- Eucharist

Grade 6- Reconciliation
These specified Grades represent a change for our school as previously Gr 2 children had received the Sacrament of Confirmation, therefore this means that many of our current Gr 3 children will have already received the Sacrament of Confirmation and will not need to participate in the Sacrament this year. Sacramental program dates are as follows;
Sacrament of Reconciliation- Gr 6
Parent Information Night- Wednesday March 1st at 7:00pm (time tbc)

Reception of the Sacrament of Reconciliation- Wednesday March 29th at 6.00pm (time tbc)
Sacrament of Eucharist- Gr 4
Parent Information Night- Wednesday July 19th at 7:00pm (time tbc)

Reception of the Sacrament of Eucharist- Sunday August 20th at 10.00am Mass
Covid-19 Updates
The current recommendation regarding COVID positive people is for them to isolate as soon as you test positive for at least 5 days and until you don't have symptoms. We are asking families to please be vigilant and test your child if they are unwell or displaying any flu like symptoms. If your child tests positive please let the office know asap, siblings are still able to attend school however we recommend they wear a mask if over 8 years old.
It is recommended that rapid antigen tests (RATs) are used by students and staff if they:
have symptoms of COVID-19 infection, no matter how mild

are a household or close contact of someone who has COVID-19

are a social contact of someone who has COVID-19.
The Department of Health recommends that all Victorians report their positive RAT result via the online form or by calling 1800 675 398. Principals are no longer required to inform their school community of a positive case associated with the school, however if we have large numbers in specific areas then we will.
In addition to our school, RATs are available for all Victorians from council sites. Individuals can obtain two free packs (10 tests) for themselves and two free packs (10 tests) for each household member. People with disability and their carers can get up to four free packs (20 tests) in line with existing RAT distribution for people with disability.
Financial News
School Fees: At our final School Advisory Council meeting of 2022, the group decided upon the following fee structure for 2023. The increases are in line with actual costs of events such as camps etc. The Diocese of Ballarat also provides recommended fee bands which we currently sit just within. This to ensure we are working towards having fees which are in line with DOBCEL expectations but doing it in a way that doesn't place undue financial burden on our parents.
Student Levy- $150,

Family fee- $1050

Building Levy- $150

Gr 5/6 Camp- $350

Gr 3/4 Camp- $200

Gr F-4 Swimming- $100

Gr 5/6 Surf Awareness- $100

Parent Participation Levy- $200
*For the 2023 school year, St John's Primary school will be subsidising the Grade 5/6 camp by $100.00, the Grade 3/4 Camp by $75.00 and the entire cost of the swimming and surf awareness programs.
Please note that our fees only make up the difference between the Government (Federal and State) funding we receive and the amount the Government determines as the cost of educating a Primary student. Fees do not mean that we have extra money in our budget to expend on additional resources.
Financial Information & Support: If you hold a current Pension or Health Care Card, you may be eligible for one of the following support programs. If you do think this applies to you, please speak with our Office staff.
Family Fee Assistance Scheme - are you eligible?: The Family Assistance Scheme, designed by the Catholic Diocese of Ballarat offers a tuition fee concession to families who hold a current Health Care Card/Centrelink or Veteran Affairs concession card. Please note that students who are holders of Health Care Cards are not eligible. Families who qualify for the scheme will pay $520 per annum for primary school tuition fees. The discounted fee covers tuition and capital fees only. It does not cover additional charges such as camps, student fees and excursions.
Camp, Sports & Excursion Fund (CSEF): Similarly, if you are eligible for the above assistance, then there is a strong chance you will also be eligible for the CSEF. This amount is aimed at offsetting the costs associated with any camps, excursions and sporting events that your child participates in. This form must be received by Friday 24th February, 2023.
As always, should you have any queries of concerns regarding the payment of fees then we encourage you to speak with the office staff to see what support you may be eligible for.
NAPLAN 2023
NAPLAN is in Term 1 in 2023. Year 3 and Year 5 students at St. John's will undertake NAPLAN in the weeks 15th-24th March. Below is some information about NAPLAN.
School Photos
Annual school photos including sibling photos will be taken by Arthur Reed Photos on Tuesday 7th March 2023. Students are to come to school dressed in their sports uniforms.
There is no need to return any forms or money to school. Unique image codes will be issued to all students on/after photo day so families can register online to view images when they become available in the webshop.
Registration is simple, just follow the 3 simple steps on your child's personalised flyer once you receive it and remember to add the codes for all your children attending this school.
Even if you registered last year, it's important that you do again this year using your child's 2023 image code to link their images for the current year with your contact details.
When images are ready to view and in the webshop, all parents who have registered will be notified by SMS and email.
Once registered, please wait for notification that 2023 images are online to view before making your purchase.
TheirCare & WeCare
Happy Birthday
Best wishes to Sophie C, Sullivan G, Nala F, Ameila H, Alice R and Sam G who celebrate their birthday this week. Happy Birthday, we hope you have a wonderful day with family and friends!
Student Awards
Student News
Charlotte competed in the Little Athletics Regionals in Ballarat and won the 1500m and 400m final and came second in the 800m final. She has now qualified for the state championships for all 3 races held in Melbourne at Lakeside on the long weekend in March.
Congratulations Charlotte, such amazing results! We are all so very proud of you and wish you the very best of luck for the state championships.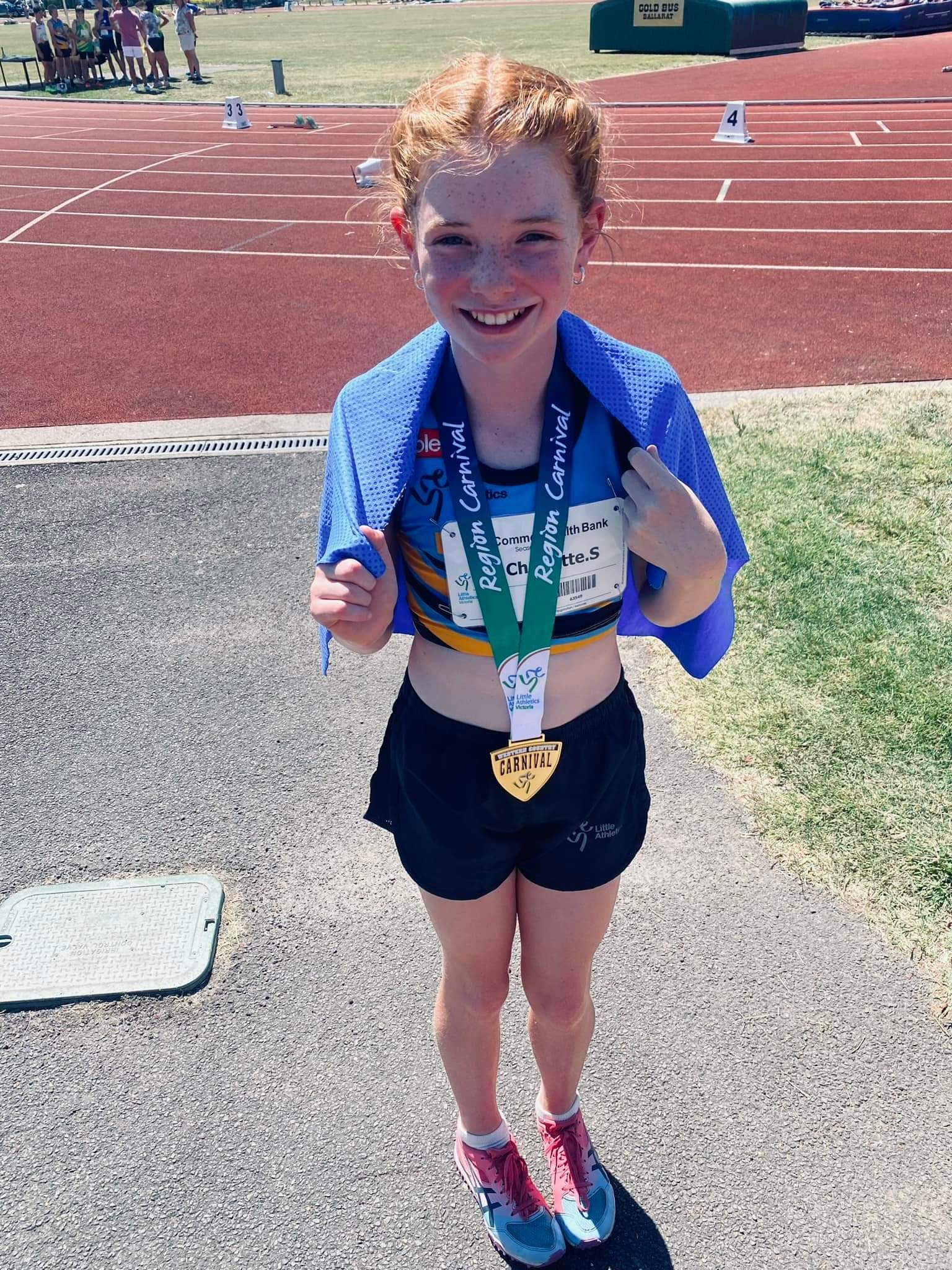 Pippa and Evie had a great time Saturday at the Anglesea surf club comp representing Warrnambool in the under 11s team. They both participated in lots of events such as surf, swim, board race, the aqua Cameron and sprint relay.
Well done girls, this is fantastic and we can see by those big smiles you thoroughly enjoyed the day!
If you have some exciting news you would like to share with our school community please email admin@sjdennington.catholic.edu.au
Parents and Friends Social Group News
Parents and Friends Social Group Meeting
Last Wednesday the P & F held their annual AGM. All positions have been carried over for their second year with positions as follows:
We then moved straight into our first general meeting of the year. The first topic on our agenda was the upcoming Dennington Dash. As always the tireless planning of Vanessa Vickery is seeing the event move towards another successful year. Volunteers are needed for the night and a link can be found below in the DASH section. Online registrations are now open and families are encouraged to pre register for the night. This link can also be found below.
Shrove Tuesday is set to go ahead with plenty of volunteers putting their hands up to help on the day. Thank you to Emily McGennan for organising the pancakes for the day.
Fundraising Goals were discussed for the year where we talked about the need within the school for a sensory circuit. Narelle will be looking into options and costs for different elements to be added both to the concrete outside and to the walls and floors in the corridors. The committee agreed this would be a great use for funds.
An issue was raised around trees near the road children's crossing and how they restrict the view of the crossing supervisor. These concerns will be passed onto the council.
Planning is well underway for our Mother's Day stall in Term 2 and thanks to an early shopping spree our coordinator Regina Laird has secured some great items for this year's stall. We discussed how else we could offer something for Father's day.
It was great to see such a great turn out of existing and new families. Our next meeting will be held March 15th at 7.00pm in the Gathering Space.
Shrove Tuesday
Each year on Shrove Tuesday, parents come into school and cook pancakes for the students. Thank you to all the parents who have said they can volunteer. We have had a great response with this.
Students are to bring in a gold coin, give it to their homeroom teacher in the morning and will receive some pancakes during first lunch. There will be gluten free options available too.
Dennington DASH
The DASH is back for 2023 on March 3rd. This is a great night to bring along teammates for the 3k run or have a fun stroll in the 3k walk. Lots of spot prizes to be won on the night.
Last week notes and raffle books went home to each family. Thank you to Indi Vickery for cutting all of the raffle tickets! If you would like more raffle tickets they can be collected from the office and will be for sale on the night.
Online registrations are now open. Please click the link below to sign up!
Dennington Dash online entry form
We are in need of a few more volunteers for the night. Especially to help cook and serve the BBQ. This is a great event to volunteer at as you can be cooking the BBQ whilst your children are out walking the course with their friends. To volunteer click on the link below.
Dennington Day Out
The Dennington Day Out is St. John's major fundraiser for the year and is held in November of each year. Planning for the event is carried out throughout the year beginning with their first meeting NEXT Tuesday. This is a very laid back committee who always welcome new parents to come along and share their ideas.
This meeting will be for dinner. Keep your eye on the Facebook page to RSVP.
Cake Raffle
Each week on a Friday, families are rostered on to bring in a cake which will then be raffled and drawn out at Assembly. All funds raised throughout the year will be donated to the Good Friday Appeal the following year.
If you happen to be rostered on for a school closure day then you are not required to bring a cake in.
All students will have the opportunity to buy a raffle ticket for 20c each Friday. The Johnnies will come around to the classrooms during the day to write out tickets and collect money.
The following families are rostered on this Friday:
Toogood (Jack), Threlfall, Thompson and Symons
Star of the Sea Bulletin
Sunday Mass is held at 10.00am at St. Pius X Church. School families are always welcome.
The Parish office can be contacted on 5562 2231 and this weekends bulletin is featured below. Other information and contact details can be found on the Star of the Sea South West Coast website: https://www.ballarat.catholic.org.au/parish/southwestcoast/
School Sponsorship
Would you like to advertise your business in our school newsletter? Businesses can advertise for only $100 a year and will have a business card sized listing in every school newsletter. Please contact parents@sjdennington.catholic.edu.au for more information.
A big thank you to Fry Painting who has jumped onbaord to sponsor our school!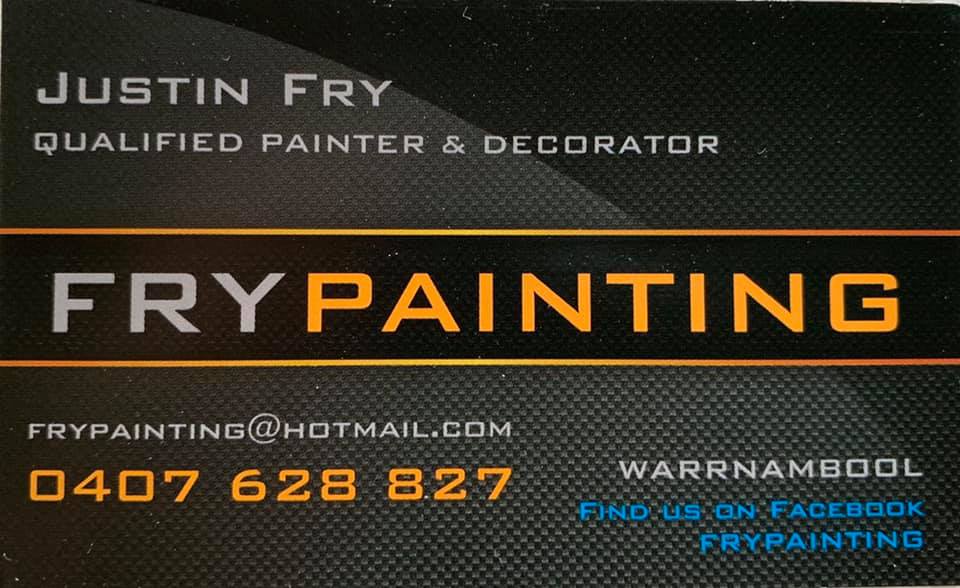 Emmanuel College Opening Evening
Community Notices
Upcoming Events
Tuesday 21st February: Shrove Tuesday
Wednesday 22nd February: Ash Wednesday Mass at St. Pius X Church for Gr 3-6
Tuesday 28th February: DDO Dinner catch up
Wednesday 1st March: Sacrament of Reconciliation- Gr 6
Friday 3rd March: Dennington Dash
Tuesday 7th March: School Photos
Wednesday 8th March: Foundation students at school full time
Wednesday 8th March: Junior Parents F-2 Literacy Information Session at 2.30pm
Wednesday 22nd March: School Athletics Carnival (New date)
Thursday 6th April: End of Term One and Easter Raffle Draw
Monday 24th April: Term 2 Commences
Friday 5th May: School Closure Day