Week 5, February 21st, 2022: Newsletter #4
Acknowledgement of Country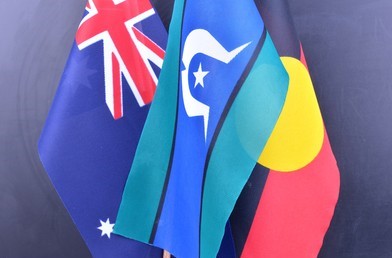 St. John's school community respect and honour Aboriginal and Torres Strait Islander Elders past, present and future. We acknowledge the stories, traditions and living cultures of Aboriginal and Torres Strait Islander peoples on this land and commit to building a brighter future together.
From the Principal
Greetings everyone.
We look forward to inducting our school leaders this week at our assembly on Thursday, our leaders this year are all great students and we look forward to their positive impact on all aspects of our schooling.
School Advisory Council
This week our School Advisory Council will meet for the first time. The School Advisory Council (SAC) is the leading advisory group for the Principal, as an active forum for parent and community participation, providing support and advice in strategic planning, school improvement, educational outcomes and stewardship of resources. Our SAC will hold its AGM in March and we will be looking to fill vacancies for our parent representatives. Please read through the information below and feel free to speak with Ben van de Camp if you are interested in joining this parent body.
The School Advisory Council is intended to:
provide a voice for members of the school community

actively support, in collaboration with the local parish, the Vision and Catholic Identity of the School

provide input into and support for strategic planning and directions

actively support and promote child safety practices including the National Safeguarding Principles for Child Safe Organisations

provide input and contribute advice in the processes of school improvement and school review

support the Principal in meeting his/her responsibilities and accountabilities for educational outcomes, effective stewardship of resources, and annual reporting

actively support the Principal in the encouragement of family engagement

support the ongoing sustainability of the SAC and its members in its succession and learning
Members are guided to:
ensure they understand and can articulate the school's vision and mission

make decisions that always have the welfare of students as their primary basis

be truly representative of what is best for the whole school community

be mindful that the implementation of school policies and overall management of the school is the function of the principal and staff of the school

be familiar with and understand the school obligations to ensure a Child Safe school

give the necessary time, thought and study to the work of the advisory council

respect matters of confidentiality and privacy

work with fellow advisory council members in a spirit of harmony, co-operation and honesty

make decisions on issues based on all available facts and consistent with the school's stated vision and mission

abide by and uphold the final majority recommendations of the advisory council

only act on behalf of the advisory council when specifically authorised to do so by the advisory council

refer to the appropriate person any issues or concerns that are not the concern of the advisory council

take part in the School Advisory Council member induction programme.
Enjoy your week, Ben.
Covid 19 Updates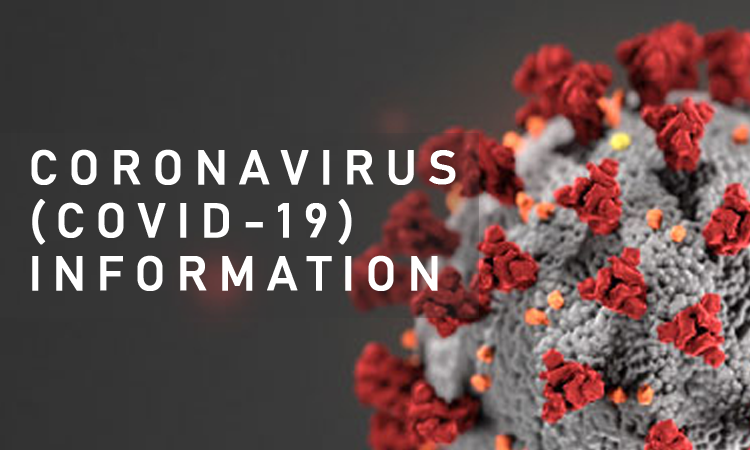 Rapid Antigen Testing
My thanks to all families who have been undertaking this regime at home, we appreciate the work you are doing. If families require further tests then please contact the office as we have had a further shipment arrive. As previously advised, we are encouraging testing in the mornings before school, preferably Monday and Wednesday (Monday and Thursday for Foundation students). It is important to remember testing is encouraged, not compulsory. Please notify the school if your child receives a positive test only.
Continuity of Learning
Our school community has been fortunate that we have not had significant staff numbers impacted by COVID such that we have continued to provide quality learning and teaching and student care. I remind families that this could change quickly and the school may be required to ask some classes or year levels to stay home if we do not have adequate staff numbers onsite. We hope that this is not the case, but if it does become a necessity, we will work hard to minimise any disruption.
Further Advice Regarding State Government Updates
Rapid Antigen Testing- Twice weekly testing has been extended until the end of Term 1.
Air Purifiers- The government has announced that they will deliver additional air purifiers to low-fee Catholic schools. It is believed the air purifiers will arrive later this term and into next term.
QR Codes- QR code check-in requirements will no longer be in place in schools however we are still required to check the vaccination status of parents/visitors.
Mask Mandate- this is still in place for all staff and children Gr 3-6.
Parking around the school
Please refrain from parking on the sides of the road close to the corner of Coghlans Road and Russell Street at pick up and drop off times. This is becoming increasingly dangerous for both children and drivers using this intersection being unable to see clearly.
Important School Reminders
1. This Friday, 25th February is a school closure day for students. All staff will be participating in a Professional Development day on ReLATE- a program that was implemented a few years ago that largely focuses on feelings and wellbeing.
2. Due to the closure day, lunch orders will not be available to order this week. We are looking at the possibility of adding a second day for students to order. This will be communicated once arrangements have been finalised.
3. Assembly will be held on Thursday this week at 2.40pm and the cake raffle will run on this day. If you are rostered on this week please drop your cake/slice to the office on Thursday morning. Remember if the goods are homemade please list all the ingredients used.
4. Assemblies are live streamed on our Facebook page each week which is proving to be a very effective form of communication as family and friends are also able to log on to view. Please note our St John's Primary School Community page is only for parents/guardians of the school.
5. Students are not permitted to enter the school buildings through the front office in the mornings. If your child has a note or a lunch order, these should be placed in the satchels in the classrooms which are then collected by a senior student who delivers them to the office each morning.
6. There are still a number of incomplete Medical profiles on PAM. All students require a current Medical Profile so staff can access up to date details of your child if required. Last year profiles were set to invalid which means you must log in to revalidate, even if there has been no change.
7. Fee statements are being emailed out this week, please keep an eye out in your inbox or your spam folder. If you do not receive an email this week then please contact the office.
ReLATE- what is ReLATE?
ReLATE combines educational research, social science, behavioural theory and neuroscience and applies a trauma informed lens, to bring practical strategies to schools to embed in their daily practice. ReLATE positions schools and systems, to create safe, supportive and predictable environments, enhance teachers' understanding and responses to behaviour and improve student learning and wellbeing outcomes.
ReLATE was developed in Australia by MacKillop Family Services, drawing on the practice model implemented in our schools and delivered by The MacKillop Institute. At its core, ReLATE promotes transformational relationships, not only for students, but also for school leaders, teachers and other staff working with children, young people and families.
The ReLATE model is a commitment, as a school community or system, to sustainable and positive cultural change. Within ReLATE, wellbeing is understood as an essential precondition for quality teaching and learning. Safe, predictable and supportive learning environments are created and maintained in classrooms where students are not just known, but deeply understood. School leaders and staff are supported both on their professional learning and development journey and in their wellbeing.
School Documentation- Please read!
This week all families will receive a notification through PAM to log in read and accept St. John's Primary School's Acceptable Use and Cyber Safety Agreement, Child Safety Code of Conduct and Parent Code of Conduct. It is a new requirement that we provide families these documents at the start of each year. Please take the time to read these documents carefully and once done so select Yes to agree to the terms and conditions. If you have any questions regarding the documents please email Ben van de Camp - principal@sjdenningon.catholic.edu.au
Happy Birthday
Happy Birthday to the following students who celebrate their birthday this week:
Sophie Cuzens, Sullivan Greene, Nala Faulkner, Alice Reid and Taylor Murphy.
Sports News with Mrs Smith!

Sports Age Groups in 2022
As we approach our competitive sporting events such as athletics etc. which provide children the opportunity to compete at school level, and then potentially at district, division and regional level, I just wanted to take the opportunity to clarify how the age groups are established. In the past we have run events around these agees with some flexibility for specific children who may be older or younger than their classmates.
However, this year we are going to be fully compliant with School Sport Victoria guidelines which means that a child's age group is determined by their age at 31st December eg. if a child is 7 now but turns 8 on December 10th this year, then they compete as an 8 year old.
School Athletics Carnival!
Our school athletics day is approaching very quickly, next FRIDAY 4TH MARCH! We are seeking parent helpers to assist on the day with the running of activities. If you are able to assist on the day (either 9.00am-11.00am or 11.00am-1.00pm) could you please email Margie Smith: msmith@sjdennington.catholic.edu.au
We thank you in advance for your support in this exciting and fun day for our school community.
Student Awards
Parents and Friends News
Shrove Tuesday
Each year on Shrove Tuesday parents come into school and cook pancakes for the students. Students bring in a gold coin donation, give it to their homeroom teacher in the morning and then receive pancakes during first lunch. There will be gluten free options available too.
Are you available to assist between 9:30am-12.00pm on Tuesday 1st March? Can you bring an electric frying pan with you? If you are available please let us know by contacting Emily McGennan on 0409999166 by Friday 25th February.
Wine, Cheese and Chat
RESCHEDULED to Wednesday 2nd March at 7.00pm
Come along and enjoy a drink or two in a relaxed atmosphere with other parents. Drinks and nibbles will be provided.
Cake Raffle
The following families are rostered on this Thursday.
Olam, Atkins, O'Grady (Elly May) and Baetz.
All students will be able to buy a raffle ticket for 20c each Friday (Thursday this week). Grade 5/6 students will come around to the classrooms during the day to write out tickets and collect money.
All funds raised throughout the year will be donated to the Good Friday Appeal the following year. If assembly is cancelled on your rostered week you will not be required to bring in a cake/slice.
Garden Club
We are hoping to start a garden club at school, which will allow children to spend time in the garden during lunch breaks. We are looking for some parents who would be interested in assisting the students in the garden. If this may be of interest to you and you think you could help out please contact Ben van de Camp.
Star of the Sea Bulletin
School Sponsorship
A big thank you to Fry Painting who support our school!
Would you like to advertise your business in our school newsletter? Businesses can advertise for only $100 a year and will have a business card sized listing in every school newsletter.
Please contact parents@sjdennington.catholic.edu.au for more information.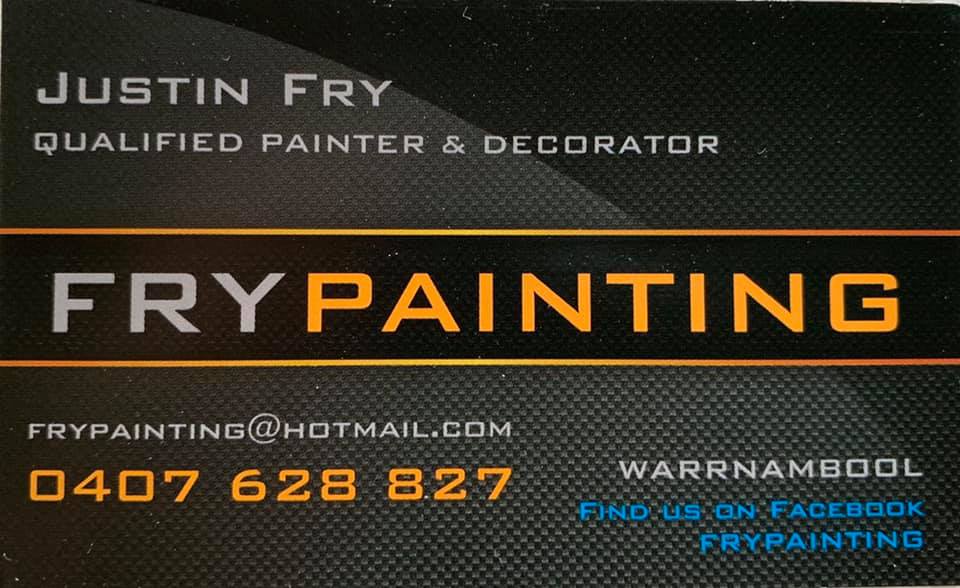 Upcoming Events
Tuesday 22nd February: SAC Meeting at 5.30pm
Friday 25th February: ReLATE School Closure Day
Tuesday 1st March: Shrove Tuesday
Wednesday 2nd March: Ash Wednesday
Wednesday 2nd March: Wine, Cheese N Chat night
Friday 4th March: School Athletics Carnival
Thursday 10th March: 5.00pm- 8:30pm Family Picnic at school
Wednesday 16th March: 7:30pm Parents and Friends Social Group AGM
Friday 8th April: Easter Raffle