Week 7, March 6th, 2023: Newsletter #6
Acknowledgement of Country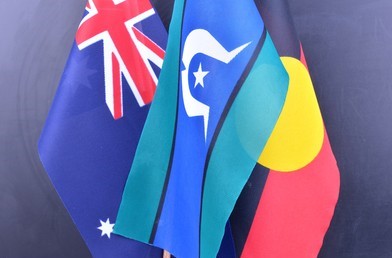 St. John's school community respect and honour Aboriginal and Torres Strait Islander Elders past, present and future. We acknowledge the stories, traditions and living cultures of Aboriginal and Torres Strait Islander peoples on this land and commit to building a brighter future together.
Week 7 Prayer
From the Principal
Nut Free or Nut Aware?????? In last weeks newsletter we articulated our approach as a school community and as a DOBCEL school to the management of allergies. As we delved deeper into these approaches we now realise that there is greater clarity required for all community members which we are trying to gather from DOBCEL and the relevant authorities. When we have this we will communicate that with you. In the mean time, we continue to request families do not include any nut products in their child's lunch boxes until we can provide the clarity.
School Uniform Expectations: As outlined in previous emails, we are starting to enforce stricter expectations around the wearing of our school uniform.
So this week we'll start with socks!
Black socks are not part of our uniform at all and should not be worn at any time.
On sports days, all student wear white socks, on all other days boys wear grey socks and girls wear white socks. No printing or brands to be on the socks, just simply one colour.
Enjoy your week, Ben.
School Fee Statements
Fee statements will be emailed out tomorrow. Please look out for them, checking junk and spam folders and if you do not receive your statement please contact the office.
A reminder fortnightly direct debit is also available, if you wish to commence this method of payment please contact the office.
Parent Communication & Complaints Policy
Please find attached 2 documents that outline procedural information regarding channels of communication, who to contact regarding an issue that may arise and what does each of our communication platforms aim to achieve.
Please take the time to read through the attached documents and should you have any questions or feedback, please contact Ben.
Project Compassion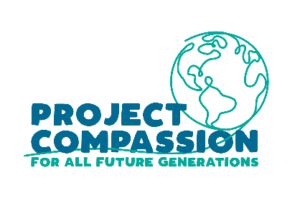 Last week the Season of Lent began with a key focus for Christians during this time ois alsmgiving. A program that we support at St. John's is the annual Caritas Australia Project Compassion Appeal. Donations to Project Compassion allows Caritas Australia, the Catholic Agency for International Aid and Development, to work with local communities around the world to alleviate poverty, hunger, oppression and injustice.
We encourage you to put your compassion into action this Lent through your prayer, fasting and almsgiving by supporting Project Compassion. Project Compassion boxes have been distrubuted to families for their donations, if you did not receive one please feel free to drop some coins off at the office or you can donate online via the Caritas Australia website at: lent.caritas.org.au
Each week we will feature the story of a person from around the world that is receiving support from Project Compassion.
Important School reminders
Russell Street Crossing: If parents and children are needing to cross Russell Street then it must be done at the supervised pedestrian crossing. This is the only safe place to do.
Parking: Please refrain from parking in the designated disability car spaces in the carparks if you do not have a sticker displayed on your vehicle. It is important these spaces are reserved for families that need them.
We also ask that if you have to hop out of the car to assist your child into the car that you park your car and collect them rather than hold up the loop.
Student Messages: Please ensure change of pick up arrangement messages etc are received by the office ideally by 3.00pm and no later than 3.10pm to allow office staff adequate time to pass them on to students.
PAM Accounts: If you are yet to set up your new account and complete your child's medical profile, please do so asap. If you need assistance or the email with the link to create your account resent please contact the office on 5562 5362 or email admin@sjdennington.catholic.edu.au
Camps Sports and Excursions (CSEF): A reminder to hand in your CSEF application forms with a copy of your concession card. Families that submitted them last year and have no changes (new students starting) are not required to complete a new form. Forms are available to download from the Schoolzine app.
Parent Participation Levy: Please ensure you record the activity and the amount of hours you volunteered your time for on the following form - Parent Participation Levy Activity Record
School Photos- Tomorrow!
Annual school photos including sibling photos will be taken by Arthur Reed tomorrow. Students are to come to school dressed in their sport uniforms.
There is no need to return any forms or money to school. Unique image codes will be issued to all students on/after photo day so families can register online to view images when they become available in the webshop.
Registration is simple, just follow the 3 simple steps on your child's personalised flyer once you receive it and remember to add the codes for all your children attending this school.
Even if you registered last year, it's important that you do again this year using your child's 2023 image code to link their images for the current year with your contact details.
When images are ready to view and in the webshop, all parents who have registered will be notified by SMS and email.
Once registered, please wait for notification that 2023 images are online to view before making your purchase.
Junior Literacy Information Session
This Wednesday 8th March at 2.30pm we are holding a Literacy Information Session in the Foundation classrooms for parents of students in F-2. Please enter the school office to sign in prior to the session.
The purpose of this session is to show parents how we teach reading and writing at the school, how writing has changed at school and ideas to use at home to support your child.
School Athletics Carnival - March 22nd
Details and timetable for how the day will run are below:
The carnival will be held at BrauerAnder Park.

Students are to be dropped off by 8:45am ready to assemble in House colours, bus children will be transported from school.

Children will wear their sports uniform and hat, please plan for wet weather. (If there is a change then we will notify families via Facebook and SZ App)

No food will be provided at the venue, so please ensure your child has a fully packed lunch as well as a drink bottle filled with water. A coffee van will be on site for parents, grandparents and teachers.

Students will compete in their age groups for the events according to the School Sport Victoria guidelines. Age groups are determined by their age at 31st December eg. if a child is 7 now but turns 8 on December 10th this year, then they compete as an 8 year old.

1500m and 800m running events will be ran during PE sessions with Mrs Boyd. Times and points will be allocated to the scoring for the day.

Younger students will be doing some modified events Eg. Vortex instead of shotput.

Only staff and event helpers will be able to enter the actual athletics field, parents are welcome to view the events from the outside of the fence.
Covid-19 Updates
The current recommendation regarding COVID positive people is for them to isolate as soon as you test positive for at least 5 days and until you don't have symptoms. We are asking families to please be vigilant and test your child if they are unwell or displaying any flu like symptoms. If your child tests positive please let the office know asap, siblings are still able to attend school however we recommend they wear a mask if over 8 years old.
It is recommended that rapid antigen tests (RATs) are used by students and staff if they:
have symptoms of COVID-19 infection, no matter how mild

are a household or close contact of someone who has COVID-19

are a social contact of someone who has COVID-19.
The Department of Health recommends that all Victorians report their positive RAT result via the online form or by calling 1800 675 398. Principals are no longer required to inform their school community of a positive case associated with the school, however if we have large numbers in specific areas then we will.
In addition to our school, RATs are available for all Victorians from council sites. Individuals can obtain two free packs (10 tests) for themselves and two free packs (10 tests) for each household member. People with disability and their carers can get up to four free packs (20 tests) in line with existing RAT distribution for people with disability.
TheirCare
School Uniform - Lowes
Please note the store will be open until 7.00pm on Thursday and Friday for the 20% off sale.
Happy Birthday
Best wishes to Isla R, Ryder H, Mailee I, Braxton C, Levi B, Greta G and Franklin R who celebrate their birthday this week. Happy Birthday, we hope you have a terrific day!
Student Awards
Parents and Friends Social Group News
Parents and Friends Social Group Meeting
Our next meeting will be held NEXT Wednesday, March 15th at 7.00pm in the Gathering Space.
Dennington DASH
Thank you to all the volunteers who helped out on the night. The Dash was once again a great success with just over 175 entries.
A huge thanks to Vanessa Vickery for all of her organisation in the lead up to the event and on the night.
To record your volunteer hours click on the following link - Parent Participation Levy Activity Record.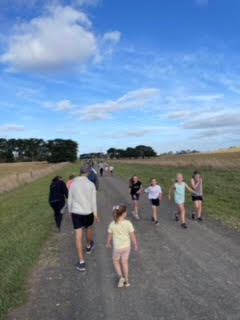 Dennington Day Out
The first meeting for the year was held at Raffery's Tavern where most roles were filled and many ideas were floated. The next meeting will be held in the Gathering Space on Tuesday 28th March at 7.00pm.
Cake Raffle
Each week on a Friday, families are rostered on to bring in a cake which will then be raffled and drawn out at Assembly. All funds raised throughout the year will be donated to the Good Friday Appeal the following year.
If you happen to be rostered on for a school closure day then you are not required to bring a cake in.
All students will have the opportunity to buy a raffle ticket for 20c each Friday. The Johnnies will come around to the classrooms during the day to write out tickets and collect money.
The following families are rostered on this Friday:
Stidolph, Stewart (Rhiley), Stewart (Lara), Stephen and Stapleton.
Star of the Sea Bulletin
Sunday Mass is held at 10.00am at St. Pius X Church. School families are always welcome.
The Parish office can be contacted on 5562 2231 and this weekends bulletin is featured below. Other information and contact details can be found on the Star of the Sea South West Coast website: https://www.ballarat.catholic.org.au/parish/southwestcoast/
School Sponsorship
Would you like to advertise your business in our school newsletter? Businesses can advertise for only $100 a year and will have a business card sized listing in every school newsletter. Please contact parents@sjdennington.catholic.edu.au for more information.
A big thank you to Fry Painting who has jumped onbaord to sponsor our school!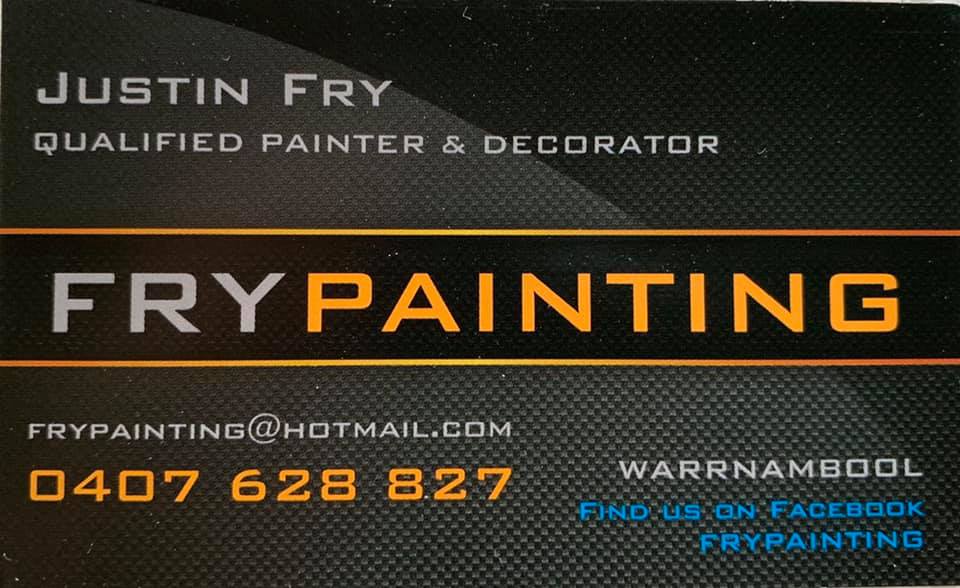 Emmanuel College Opening Evening
Community Notices
Upcoming Events
Tomorrow - Tuesday 7th March: School Photos
Wednesday 8th March: Foundation students at school full time
Wednesday 8th March: Junior Parents F-2 Literacy Information Session at 2.30pm
Wednesday 15th March: Parents and Friends Social Group Meeting, 7.00pm in the Gathering Space
Wednesday 22nd March: School Athletics Carnival (New date)
Thursday 6th April: End of Term One and Easter Raffle Draw
Monday 24th April: Term 2 Commences
Thursday 4th May: May Race Day Public Holiday
Friday 5th May: School Closure Day
Wednesday 10th May: Mother's Day Stall