Week 8, March 14th, 2023: Newsletter #7
Acknowledgement of Country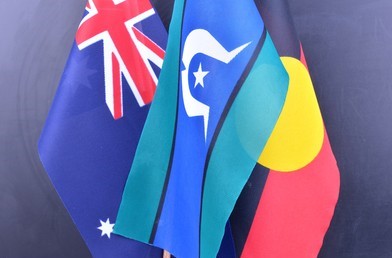 St. John's school community respect and honour Aboriginal and Torres Strait Islander Elders past, present and future. We acknowledge the stories, traditions and living cultures of Aboriginal and Torres Strait Islander peoples on this land and commit to building a brighter future together.
Week 8 Prayer
From the Principal
School Advisory Council: The School Advisory Council (SAC) is a vital link between our school staff and the parents of our school. The SAC is asked to assist with stewardship of the Catholic vision, ethos and culture of the school, to regularly review the school's vision and mission and to offer ongoing advice around the alignment of the school vision with the school's plans for improvement and growth.
The SAC is asked to fairly represent the views and needs of the school community, which means that members need to be available to listen to and represent the suggestions and concerns of members of the school community as well as advocating for those in need.
Currently, our SAC members are Leah Kermeen, Ben Marsden, Mary-Ellen Hose, Glenn Cuzens and Jen Milne. Malynda De Bono is the P&F representative and Amy Atwell/Jan Madden are the staff representatives. Myself and Gayle McPherson also attend.
Our meetings consist of a Principal's report, staff report, finance report as well as an opportunity to provide feedback and consultation around a number of key initiatives. A big thank you to our SAC members. They play a vital role in our school and their commitment and passion is very much appreciated.
This year will see Jen Milne conclude her tenure on the SAC and we will be advertising her vacancy along with some greater detail around the role in next weeks newsletter.
New Staff: Last week we welcomed Declan Gleeson and Maleiah Mugavin onto our staff as Learning Support Officers. The vacancies came about due to university classes starting for Kaitlyn Lane, Chelsea Quinn and Meg Hamilton.
School Uniform Expectations: As outlined in previous emails, we are starting to enforce stricter expectations around the wearing of our school uniform.
As you are aware last week we wrote about socks, this week we'll focus on hair.
Please ensure that all shoulder length hair is tied up, this is to aid in reducing the transmission of head lice.
Enjoy your week, Ben.
2024 Foundation Enrolments
We are now inviting current families only to complete enrolment forms for any 2024 Foundation students. Enrolments for all other Foundation families will open in May, 2023 where we will hold our information sessions.
Online Enrolments: All enrolments are now to be completed online and submitted electronically, we no longer offer hard copy enrolment forms. For this process, go to our school website and select the Enrolment Tab.
Under the Enrolment Tab you will notice Apply Now - select this and away you go. A tip with this one is do not use a phone or ipad to complete the form, any laptop or desktop computer will work best
You will also need to make sure you have your child's birth, immunisation, baptism certificates and any specialist reports loaded onto your device, either by taking a photo or scanning and uploading as you will be required to upload this documentation. Should you have any queries, please do not hesitate to contact the office.
School Fee Statements
Fee statements were emailed out last week. Please look out for them, checking junk and spam folders and if you do not receive your statement please contact the office.
A reminder fortnightly direct debit is also available, if you wish to commence this method of payment please contact the office.
Parent Communication & Complaints Policy
Please find attached 2 documents that outline procedural information regarding channels of communication, who to contact regarding an issue that may arise and what does each of our communication platforms aim to achieve.
Please take the time to read through the attached documents and should you have any questions or feedback, please contact Ben.
School Uniform - SALE
To clear the last of our remaining stock and to finalise our uniform shop here at school we are having a sale on summer school dresses and long sleeve polo tops. We have dresses size 10 and above for $12 and various sizes of long sleeve polo tops size for $5. These items are available to be purchased from the office and both cash and card payments are accepted.
Project Compassion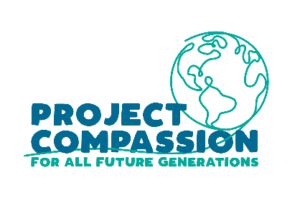 Last week the Season of Lent began with a key focus for Christians during this time ois alsmgiving. A program that we support at St. John's is the annual Caritas Australia Project Compassion Appeal. Donations to Project Compassion allows Caritas Australia, the Catholic Agency for International Aid and Development, to work with local communities around the world to alleviate poverty, hunger, oppression and injustice.
We encourage you to put your compassion into action this Lent through your prayer, fasting and almsgiving by supporting Project Compassion. Project Compassion boxes have been distrubuted to families for their donations, if you did not receive one please feel free to drop some coins off at the office or you can donate online via the Caritas Australia website at: lent.caritas.org.au
Each week we will feature the story of a person from around the world that is receiving support from Project Compassion.
Important School reminders
Russell Street Crossing: If parents and children are needing to cross Russell Street then it must be done at the supervised pedestrian crossing. This is the only safe place to do.
Parking: Please refrain from parking in the designated disability car spaces in the carparks if you do not have a sticker displayed on your vehicle. It is important these spaces are reserved for families that need them.
We also ask that if you have to hop out of the car to assist your child into the car that you park your car and collect them rather than hold up the loop.
Student Messages: Please ensure change of pick up arrangement messages etc are received by the office ideally by 3.00pm and no later than 3.10pm to allow office staff adequate time to pass them on to students.
PAM Accounts: If you are yet to set up your new account and complete your child's medical profile, please do so asap. If you need assistance or the email with the link to create your account resent please contact the office on 5562 5362 or email admin@sjdennington.catholic.edu.au
Camps Sports and Excursions (CSEF): A reminder to hand in your CSEF application forms with a copy of your concession card. Families that submitted them last year and have no changes (new students starting) are not required to complete a new form. Forms are available to download from the Schoolzine app.
Parent Participation Levy: Please ensure you record the activity and the amount of hours you volunteered your time for on the following form - Parent Participation Levy Activity Record
School Athletics Carnival - March 22nd
Details and timetable for how the day will run are below:
The carnival will be held at BrauerAnder Park.

Students are to be dropped off by 8:45am ready to assemble in House colours, bus children will be transported from school.

Children will wear their sports uniform and hat, please plan for wet weather. (If there is a change then we will notify families via Facebook and SZ App)

No food will be provided at the venue, so please ensure your child has a fully packed lunch as well as a drink bottle filled with water. A coffee van will be on site for parents, grandparents and teachers.

Students will compete in their age groups for the events according to the School Sport Victoria guidelines. Age groups are determined by their age at 31st December eg. if a child is 7 now but turns 8 on December 10th this year, then they compete as an 8 year old.

1500m and 800m running events will be ran during PE sessions with Mrs Boyd. Times and points will be allocated to the scoring for the day.

Younger students will be doing some modified events Eg. Vortex instead of shotput.

Only staff and event helpers will be able to enter the actual athletics field, parents are welcome to view the events from the outside of the fence.
Happy Birthday
Best wishes to Rosa D and Finnley C who celebrate their birthday this week. Happy Birthday, we hope you have a fabulous day!
Student Awards
Catholic School Parents Victoria Newsletter
Now we are well into the new school year, there are various topics of interest to share with parents. Please find a link below for our February issue of CSPV Connect News.
In this issue they have included two important surveys for parents to provide their voice and perspective for key issues in education. We hope you enjoy the information they share.
They would like to take this opportunity to thank you for reading and look forward to supporting you and the families in our in 2023.
https://drive.google.com/file/d/1ny_nz85BMgT5xrOOgoQDxamQS1Bd_Qlu/view
Parents and Friends Social Group News
Parents and Friends Social Group Meeting
Our next meeting will be held THIS Wednesday, March 15th at 7.00pm in the Gathering Space.
Dennington Day Out
The next meeting will be held in the Gathering Space on 28th March at 7.00pm.
Easter Raffle
Each year we hold an Easter Raffle at St John's. It is a fun and easy fundraiser for the school and the kids get very excited when it is drawn at the final assembly of Term 1.
A book of raffle tickets will be sent home with each family soon, please see the flyer for some more information.
Thank you for your support.
Cake Raffle
Each week on a Friday, families are rostered on to bring in a cake which will then be raffled and drawn out at Assembly. All funds raised throughout the year will be donated to the Good Friday Appeal the following year.
If you happen to be rostered on for a school closure day then you are not required to bring a cake in.
All students will have the opportunity to buy a raffle ticket for 20c each Friday. The Johnnies will come around to the classrooms during the day to write out tickets and collect money.
The following families are rostered on this Friday:
Stacey, Staaks, Speed, Smith and Shiell
Star of the Sea Bulletin
Sunday Mass is held at 10.00am at St. Pius X Church. School families are always welcome.
The Parish office can be contacted on 5562 2231 and this weekends bulletin is featured below. Other information and contact details can be found on the Star of the Sea South West Coast website: https://www.ballarat.catholic.org.au/parish/southwestcoast/
School Sponsorship
Would you like to advertise your business in our school newsletter? Businesses can advertise for only $100 a year and will have a business card sized listing in every school newsletter. Please contact parents@sjdennington.catholic.edu.au for more information.
A big thank you to Fry Painting and O'Brien Electrical Warrnamboon who sponsor our school!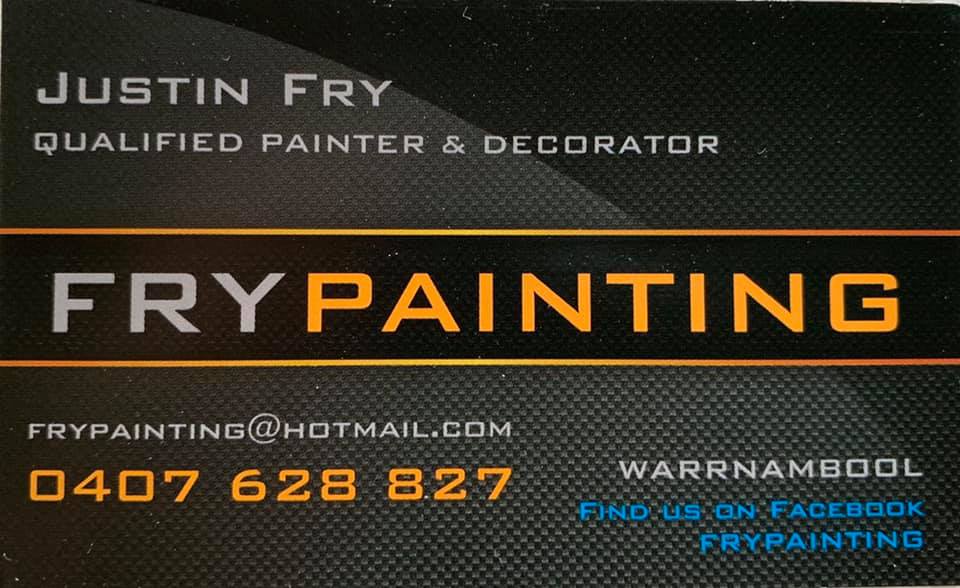 Opening Evenings
Community Notices
Upcoming Events
Wednesday 15th March: Parents and Friends Social Group Meeting, 7.00pm in the Gathering Space
Wednesday 22nd March: School Athletics Carnival (New date)
Tuesday 28th March: DDO Meeting, 7.00pm in the Gathering Space.
Thursday 6th April: End of Term One and Easter Raffle Draw
Monday 24th April: Term 2 Commences
Tuesday 25th April: Anzac Day Public Holiday
Thursday 4th May: May Race Day Public Holiday
Friday 5th May: School Closure Day
Wednesday 10th May: Mother's Day Stall