Week 10, March 27th, 2023: Newsletter #9
Acknowledgement of Country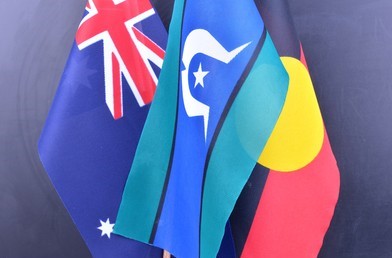 St. John's school community respect and honour Aboriginal and Torres Strait Islander Elders past, present and future. We acknowledge the stories, traditions and living cultures of Aboriginal and Torres Strait Islander peoples on this land and commit to building a brighter future together.
Week 10 Prayer
From the Principal
Easter Liturgy: This year we have decided to shift our focus from a Holy Week Easter liturgy to a focus on the events of Good Friday told through The Stations of the Cross. On Wednesday April 5th between 11.30am and 1.00pm our students will participate in a viewing of the Stations of the Cross with our students leading the liturgy. Details to come.
Easter Raffle & Final Assembly & End of Term: Our end of term assembly will take place on Thursday April 6th- this assembly will commence at 1.30pm and will include our Easter raffle. School will conclude at 2.30pm on this day.
Enjoy your week, Ben.
Lions Eye Health Program
Coming home today to our Grade 6, 3 & Foundation students is a consent form to participate in this important program. Please note that this is an optional event.
Sacrament of Reconciliation: Date Change!
Please note, that the celebration of the Sacrament of Reconciliation has been moved to
Wednesday April 5th.
We apologise for any inconvenience that this may cause.  Should you have any questions regarding this sacrament please contact Tom Beks: tbeks@sjdennington.catholic.edu.au
Dennington ANZAC Day Commemorations
With ANZAC Day falling on the 2nd day of term 2 we are advising families of the local commemorations. Our children have been invited to join with the Dennington Community in commemorating those who served in all wars.
Our students are welcome to gather at 8.45am at the Dennington Kinder in their summer school uniform, we will then join in the parade before our captains lay a wreath at the memorial on behalf of our school community.
Please note that there have been changes to the parade route which have been outlined below.
School Advisory Council
The School Advisory Council (SAC) is the leading advisory group for the Principal, as an active forum for parent and community participation, providing support and advice in strategic planning, school improvement, educational outcomes and stewardship of resources. Our SAC will hold its AGM on Tuesday April 4th and we will be looking to fill a vacancy created by Jen Milne who concludes her tenure. Please read through the information below and feel free to speak with Ben van de Camp or an existing SAC member (highlighted below) if you are interested in joining this parent body.
Existing SAC Parent Representative Members: Mary-Ellen Hose, Leah Kermeen, Ben Marsden, Jen Milne and Glenn Cuzens.
Role of the Advisory Council: The School Advisory Council is intended to:
provide a voice for members of the school community.

actively support, in collaboration with the local parish, the Vision and Catholic Identity of the School.

provide input into and support for strategic planning and directions.

actively support and promote child safety practices including the National Safeguarding Principles for Child Safe Organisations.

provide input and contribute advice in the processes of school improvement and school review.

support the Principal in meeting his/her responsibilities and accountabilities for educational outcomes, effective stewardship of resources, and annual reporting.

actively support the Principal in the encouragement of family engagement.

support the ongoing sustainability of the SAC and its members in its succession and learning.
Members are guided to:
ensure they understand and can articulate the school's vision and mission.

make decisions that always have the welfare of students as their primary basis.

be truly representative of what is best for the whole school community.

be mindful that the implementation of school policies and overall management of the school is the function of the principal and staff of the school.

be familiar with and understand the school obligations to ensure a Child Safe school.

give the necessary time, thought and study to the work of the advisory council.

respect matters of confidentiality and privacy.

work with fellow advisory council members in a spirit of harmony, co-operation and honesty.

make decisions on issues based on all available facts and consistent with the school's stated vision and mission.

abide by and uphold the final majority recommendations of the advisory council.

only act on behalf of the advisory council when specifically authorised to do so by the advisory council.

refer to the appropriate person any issues or concerns that are not the concern of the advisory council.

take part in the School Advisory Council member induction programme.
-----------------------------------------------------------------------------
SAC Nomination Form- please return to the office no later than Wednesday March 29th.
Nam of Nominee: ____________________ Signature: ____________________
Name of Nominator: __________________ Signature: ____________________
2024 Foundation Enrolments
We are now inviting current families only to complete enrolment forms for any 2024 Foundation students. Enrolments for all other Foundation families will open in May, 2023 where we will hold our information sessions.
Online Enrolments: All enrolments are now to be completed online and submitted electronically, we no longer offer hard copy enrolment forms. For this process, go to our school website and select the Enrolment Tab.
Under the Enrolment Tab you will notice Apply Now - select this and away you go. A tip with this one is do not use a phone or ipad to complete the form, any laptop or desktop computer will work best
You will also need to make sure you have your child's birth, immunisation, baptism certificates and any specialist reports loaded onto your device, either by taking a photo or scanning and uploading as you will be required to upload this documentation. Should you have any queries, please do not hesitate to contact the office.
Project Compassion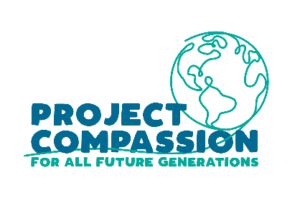 Last week the Season of Lent began with a key focus for Christians during this time is alsmgiving. A program that we support at St. John's is the annual Caritas Australia Project Compassion Appeal. Donations to Project Compassion allows Caritas Australia, the Catholic Agency for International Aid and Development, to work with local communities around the world to alleviate poverty, hunger, oppression and injustice.
We encourage you to put your compassion into action this Lent through your prayer, fasting and almsgiving by supporting Project Compassion. Project Compassion boxes have been distrubuted to families for their donations, if you did not receive one please feel free to drop some coins off at the office or you can donate online via the Caritas Australia website at: lent.caritas.org.au
Each week we will feature the story of a person from around the world that is receiving support from Project Compassion.
Emails
We are finding emails being sent from school to families that have outlook and hotmail email addresses are ending up in junk/spam folders. Please make sure you check these folders and try the following:
Hotmail accounts: Click on your settings icon, click more, under preventing junk email, click domain- sjdennington.catholic.edu.au to mark as safe.
Outlook accounts: Click on junk, select junk from the list that appears, a window labelled mark as not junk will appear, tick always trust emails from sjdennington.catholic.edu.au
School Uniform - FINAL SALE
To clear the last of our remaining stock and to finalise our uniform shop here at school we are having a sale on summer school dresses and long sleeve polo tops. We have dresses size 10 and above for $12 and size 12 and above of long sleeve polo tops size for $5. These items are available to be purchased from the office and both cash and card payments are accepted.
Important School reminders
Russell Street Crossing: If parents and children are needing to cross Russell Street then it must be done at the supervised pedestrian crossing. This is the only safe place to do.
Parking: Please refrain from parking in the designated disability car spaces in the carparks if you do not have a sticker displayed on your vehicle. It is important these spaces are reserved for families that need them.
We also ask that if you have to hop out of the car to assist your child into the car that you park your car and collect them rather than hold up the loop.
Student Messages: Please ensure change of pick up arrangement messages etc are received by the office ideally by 3.00pm and no later than 3.10pm to allow office staff adequate time to pass them on to students.
Camps Sports and Excursions (CSEF): A reminder to hand in your CSEF application forms with a copy of your concession card. Families that submitted them last year and have no changes (new students starting) are not required to complete a new form. Forms are available to download from the Schoolzine app.
Parent Participation Levy: Please ensure you record the activity and the amount of hours you volunteered your time for on the following form - Parent Participation Levy Activity Record
Sports News
We have been really busy in sport lately!! Last week we were lucky to have Dave Holscher from the AFL to run some football clinics with our students. The students thoroughly enjoyed these sessions and by the looks we are going to have some very talented footballers emerging from St. Johns in a few years!
School Athletics Carnival
Congratulations to all students who participated in the Athletics Carnival last week and demonstrated amazing sportsmanship and team spirit. It was a fantastic day. Well done to the following students and their outstanding efforts and winning the Age Champion. Check out some of the action below!
Athletics Carnival Snapshots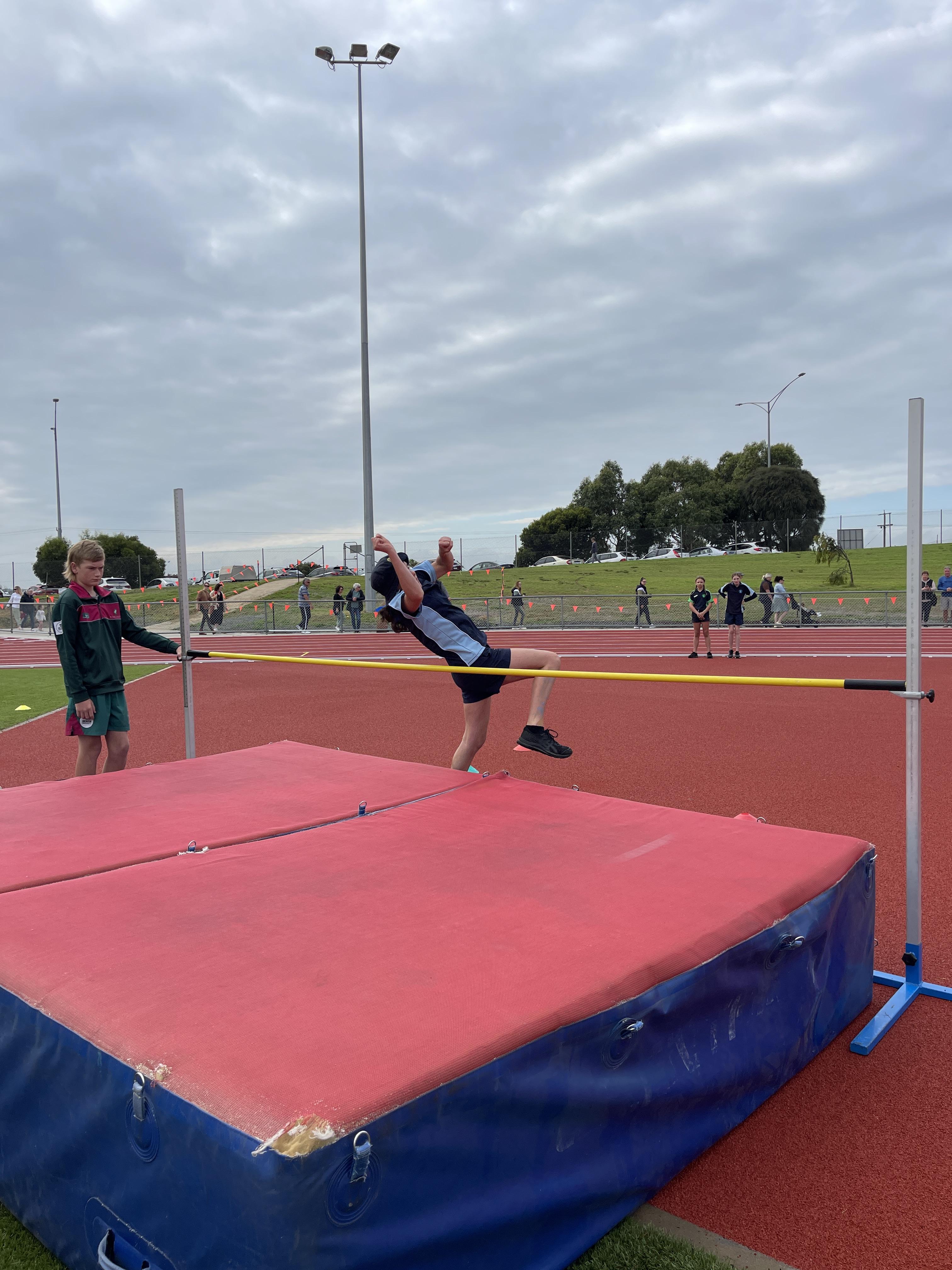 Happy Birthday
A big Happy Birthday to Dusty B, Shanna M, Layne G, Arlo B and Evie R who celebrate their birthday this week. Best wishes, we hope you have a fantastic day!
Student Awards
Parents and Friends Social Group News
Parents and Friends Social Group Meeting
Our next meeting will be held Monday May 1st at 7.00pm in the Gathering Space. I encourage you to come along and bring a friend to see how laid back yet informative our meetings can be.
Dennington Day Out
The next meeting will be held THIS Tuesday in the Gathering Space at 7.00pm. Come along to be part of planning our HUGE annual event!
Sponsorship proposals are almost ready to go out. If you know of a business that would like to sponsor our event or you would like to see more information, please send an email through to ddo@sjdennington.catholic.edu.au
Easter Raffle
Each year we hold an Easter Raffle at St John's. It is a fun and easy fundraiser for the school and the kids get very excited when it is drawn at the final assembly of Term 1.
A book of raffle tickets has been sent home with each family, please see the flyer for some more information.
Don't forget to send your donations into the office. Tickets and prizes and due back NEXT Tuesday.
Thank you for your support.
Cake Raffle
Each week on a Friday, families are rostered on to bring in a cake which will then be raffled and drawn out at Assembly. All funds raised throughout the year will be donated to the Good Friday Appeal the following year.
If you happen to be rostered on for a school closure day then you are not required to bring a cake in.
All students will have the opportunity to buy a raffle ticket for 20c each Friday. The Johnnies will come around to the classrooms during the day to write out tickets and collect money.
The following families are rostered on this Friday:
Sachse, Ryan (Lyla), Ryan (Franklin), Ruff and Ross.
Star of the Sea Bulletin
Sunday Mass is held at 10.00am at St. Pius X Church. School families are always welcome.
The Parish office can be contacted on 5562 2231 and this weekends bulletin is featured below. Other information and contact details can be found on the Star of the Sea South West Coast website: https://www.ballarat.catholic.org.au/parish/southwestcoast/
School Sponsorship
Would you like to advertise your business in our school newsletter? Businesses can advertise for only $100 a year and will have a business card sized listing in every school newsletter. Please contact parents@sjdennington.catholic.edu.au for more information.
A big thank you to Fry Painting and O'Brien Electrical Warrnambool who sponsor our school!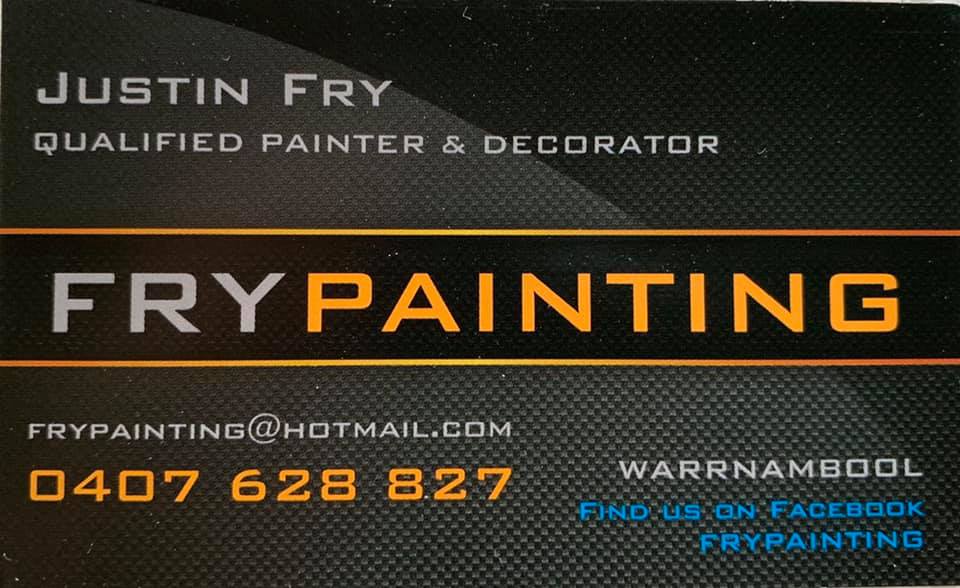 Opening Evening
Holiday Programs
Community Notices
Upcoming Events
Tuesday 28th March: DDO Meeting, 7.00pm in the Gathering Space.
Wednesday 5th April: Sacrament of Reconciliation
Thursday 6th April: End of Term One and Easter Raffle Draw. School concludes at 2.30pm.
Monday 24th April: Term 2 Commences
Tuesday 25th April: Anzac Day Public Holiday
Monday 1st May: Parents and Friends Social Group Meeting, 7.00pm in the Gathering Space
Thursday 4th May: May Race Day Public Holiday
Friday 5th May: School Closure Day
Tuesday 9th May: District Cross County at the Warrnambool Speedway
Wednesday 10th May: Mother's Day Stall