Week 1 April 24, 2023: Newsletter #11
Acknowledgement of Country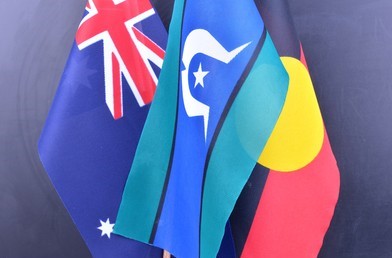 St. John's school community respect and honour Aboriginal and Torres Strait Islander Elders past, present and future. We acknowledge the stories, traditions and living cultures of Aboriginal and Torres Strait Islander peoples on this land and commit to building a brighter future together.
Week 1 Prayer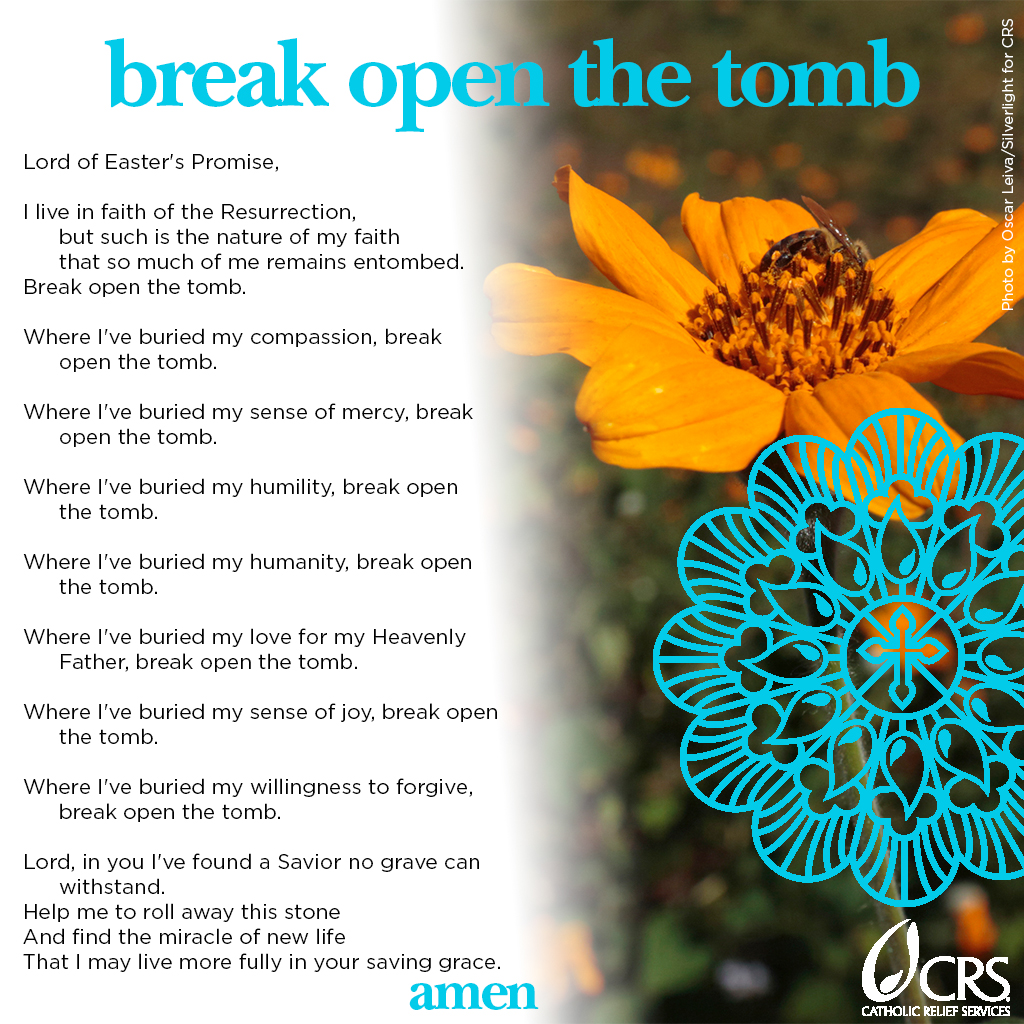 Dennington ANZAC Day Commemorations
Our children have been invited to join with the Dennington Community in commemorating those who served in all wars.
Our students are welcome to gather at 8.40am at the Dennington Kinder in their summer school uniform, we will then join in the parade before our captains lay a wreath at the memorial on behalf of our school community.
We have also been asked to lead the singing of the national anthem so all children in attendance will gather after the parade to do this. A staff member will coordinate this on the day.
Please also note that all community members are invited to join in the Dennington Community Association breakfast which will run from 7.30am at the Payne Reserve BBQ area.
From the Principal
Welcome to Term 2. I hope everyone has enjoyed the opportunity to take a step back and enjoy some time together. We look forward to another busy term filled with marvellous learning experiences for our children and community.
Welcome Lucinda Welman: We welcome Lucinda and her family to our community this week. Lucy will commence her time in 1/2EK. We wish them well and hope they find our school warm and welcoming.
Sacrament of Confirmation: A reminder that due to a shift in the sacramental years, our school will not be offering the Sacrament of Confirmation this year.
Covid-19 & Infectious Disease Management: It is recommended that rapid antigen tests (RATs) are used by students and staff if they:
have symptoms of COVID-19 infection, no matter how mild

are a household or close contact of someone who has COVID-19

are a social contact of someone who has COVID-19.

The Department of Health recommends that all Victorians report their positive RAT result via the online form or by calling 1800 675 398.
Principals are no longer required to inform their school community of a positive case associated with the school.

Staff or students who are positive are strongly recommended to stay home and isolate for a minimum of five days.

Symptomatic students or staff should not attend school, even if failing to test positive on a RAT or PCR.
Communication: There is no longer a requirement for schools to inform their communities of positive cases. All health information is held in accordance with the school's privacy policy.
Masks: Staff and students who wish to wear a mask will continue to be supported to do so. Masks are available from the administration office for anyone wishing to obtain one. Any staff or students who are close contacts are recommended to wear a mask indoors.
RAT Kits: RATs are available for all Victorians from council sites. Individuals can obtain two free packs (10 tests) for themselves and two free packs (10 tests) for each household member. People with disability and their carers can get up to four free packs (20 tests) in line with existing RAT distribution for people with disability. The RATs are available at the Civic Centre (25 Liebig Street) and the Archie Graham Community Centre (118 Timor Street). We also have RAT tests available from the front office.
Medically At Risk Students: Students who have chronic health conditions, especially affecting the respiratory system ie Asthma, must have up to date health support plans. Families who are unsure about the status of their child's plan should make contact with teh school administration office.
General Illnesses: As we approach the winter months we encourage all families to be cautious when sending children to school who are still symptomatic with contagious diseases such as cold, flu etc.
Enjoy your week, Ben.
Health Advice
3 Way Conversations
Throughout this term, all classroom teachers will have conversations with parents regarding their child's learning. Rather than conduct these all on specific dates, parents will receive an email via PAM outlining available dates for you to meet with your child's teacher. These conversations are important in building the relationship between home and school and assisting your child with their learning. If you have any questions regarding these interviews then I encourage you to speak with your child's teacher.
Learning Walks
2024 Foundation Enrolments
We are inviting current families only to complete enrolment forms for any 2024 Foundation students. Enrolments for all other Foundation families will open in May, 2023 where we will hold our information sessions. See information below.
Online Enrolments: All enrolments are now to be completed online and submitted electronically, we no longer offer hard copy enrolment forms. For this process, go to our school website and select the Enrolment Tab.
Under the Enrolment Tab you will notice Apply Now - select this and away you go. A tip with this one is do not use a phone or ipad to complete the form, any laptop or desktop computer will work best
You will also need to make sure you have your child's birth, immunisation, baptism certificates and any specialist reports loaded onto your device, either by taking a photo or scanning and uploading as you will be required to upload this documentation. Should you have any queries, please do not hesitate to contact the office.
2024 Foundation Open Day Tours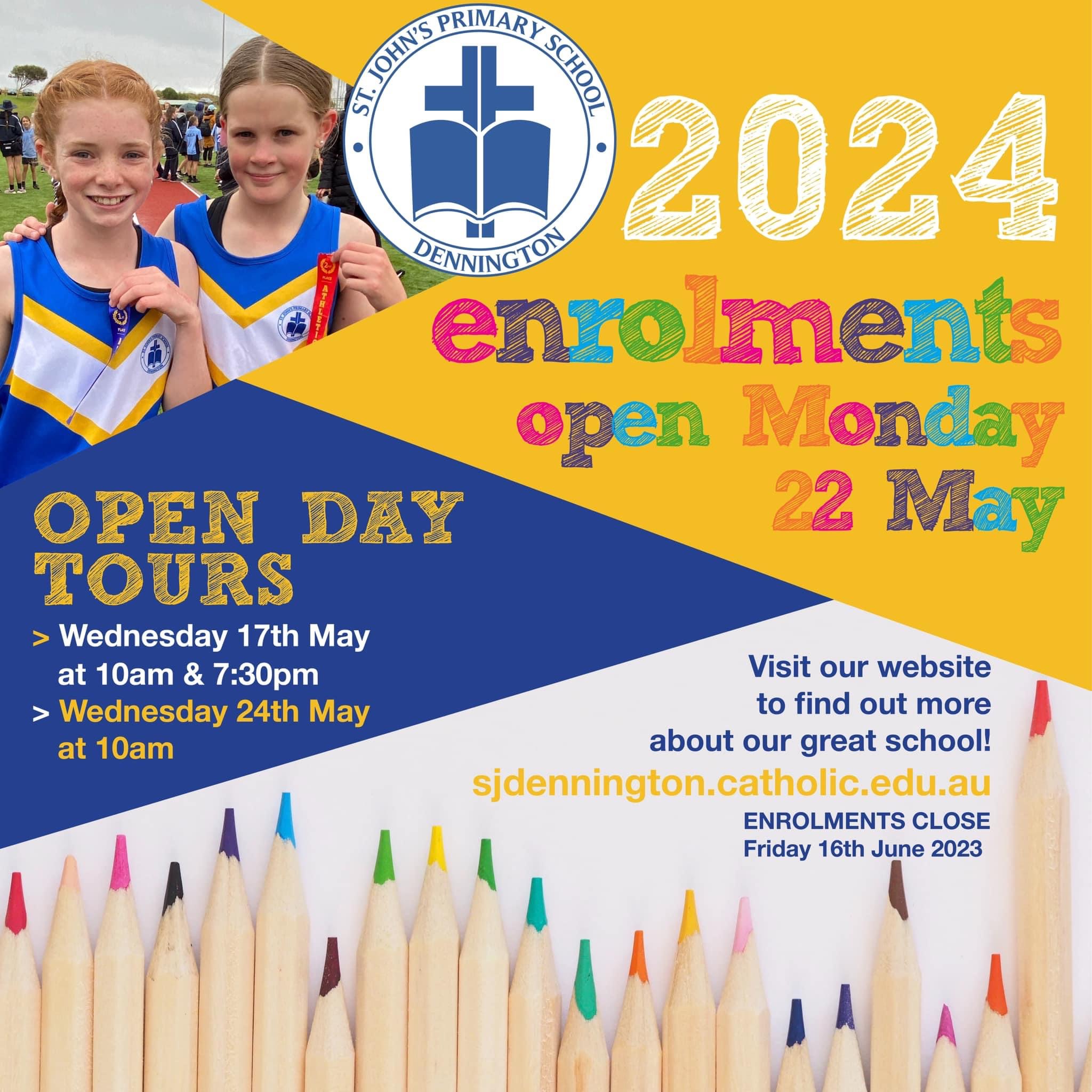 Registrations for 2024 Foundation students Open Day tours are now open. Please click on the link below and then Event details to select your preferred time and complete the registration form.
DOBCEL Consultative Committees
The DOBCEL Board provides opportunities for members of the diocesan education community, and others with relevant expertise, to participate in the mission of DOBCEL, to assist its governance and decision making and to inform faithful stewardship of the mission through DOBCEL Consultative Committees.
A range of vacancies exists across the DOBCEL Consultative Committees. These committees are an invaluable opportunity to ensure that the work of the Board and CEB reflects the needs of DOBCEL school communities right across the Diocese. Typically, the committees meet once each term for a duration of 90-120 Minutes. The opportunity exists to attend face-to-face or virtually. For volunteers to the organisation, compensation for expenses is available.
Opportunities exist for parents/guardians/carers with a child/children enrolled in a DOBCEL School to join one of the following;
Catholic Faith Community & Culture Consultative Committee
Children & Young People Safeguarding & Wellbeing Consultative Committee
Family and Community Engagement Consultative Committee
Learning and Teaching Consultative Committee
In the event of multiple nominations, the Board will invite Consultative Committee members on the basis of the general balance of the committee, taking into account factors such as gender, diversity, skill mix, location, school size, etc.
For more information please contact Jo Mckee jmckee@dobcel.catholic.edu.au or speak with your school principal. Expressions of interest are open until Wednesday, 3rd May.
Important School reminders
Russell Street Crossing: If parents and children are needing to cross Russell Street then it must be done at the supervised pedestrian crossing. This is the only safe place to do.
Parking: Please refrain from parking in the designated disability car spaces in the carparks if you do not have a sticker displayed on your vehicle. It is important these spaces are reserved for families that need them.
We also ask that if you have to hop out of the car to assist your child into the car that you park your car and collect them rather than hold up the loop.
Student Messages: Please ensure change of pick up arrangement messages etc are received by the office ideally by 3.00pm and no later than 3.10pm to allow office staff adequate time to pass them on to students.
Student News: If you have some exciting news you would like to share with our school community we would love to hear about it. Please email admin@sjdennington.catholic.edu.au
Parent/School Communication: When contacting school staff please refer to our Communications Guidelines for the appropriate processes, this can be found under the forms and documents tab on our schoolzine app and in the Parent Information tab in PAM.
Parent Participation Levy: Please ensure you record the activity and the amount of hours you volunteered your time for on the following form - Parent Participation Levy Activity Record
Happy Birthday
A very big Happy Birthday to the following students who celebrated their birthday during the school holidays: Hayley G, Zoe M, Lara M, Darcy M, Mila N, Cohan H, Niamh D and Portia D. We hope you enjoyed your special day!
Best wishes to Raph C, Macey W, Archie Mc, Maddison M and Rhy B who celebrate their birthday this week. We hope you have a terrrific fun filled day!
Student Awards
Parents and Friends Social Group News
Parents and Friends Social Group Meeting
Our next meeting will be held Monday May 1st at 7.00pm in the Gathering Space. We encourage you to come along and bring a friend to see how laid back yet informative our meetings can be.
Easter Raffle
Congratulations to everybody who won a raffle prize. Thank you for all of your donations.
Our Easter Raffle raised over $2,300. An outstanding effort from all families!
Mother's Day Stall
Keep your eye out this week for our Mother's Day Stall. We will be on the lookout for volunteers to help at the stall on May 10th.
Dennington Day Out
The 2023 'Dennington's Day Out' Committee has now commenced planning of this year's major fundraising event for our school. After such a successful 10th year celebration of our DDO event in 2022, we are now inviting any families within the St John's school community, involved in small or large business, to consider the below Corporate Sponsorship packages.
It is with the assistance of family businesses within the school, and other local businesses within the greater community, that this school fundraiser continues to be successful. The DDO event is such a fun, family friendly and highly anticipated occasion each year and the 2023 DDO Committee are looking forward to hosting the best DDO to date!
This year's DDO will be held on Sunday 12th November. For further information, or to discuss the Corporate Sponsorship packages below, please contact ddo@sjdennington.catholic.edu.au
The next meeting will be held on the 26th April in the Gathering Space at 7.00pm. Come along to be part of Planning our HUGE annual event!
Wednesday Treats
Thank you to families who have expressed interest in volunteering for Wednesday Treats. Rosters will be sent home this week.
Cake Raffle
Each week on a Friday, families are rostered on to bring in a cake which will then be raffled and drawn out at Assembly. All funds raised throughout the year will be donated to the Good Friday Appeal the following year.
If you happen to be rostered on for a school closure day then you are not required to bring a cake in.
All students will have the opportunity to buy a raffle ticket for 20c each Friday. The Johnnies will come around to the classrooms during the day to write out tickets and collect money.
The following families are rostered on this Friday:
Purcell (Jackson), Purcell (Brooklyn), Payne, Palmer and Page.
Star of the Sea Bulletin
Sunday Mass is held at 10.00am at St. Pius X Church. School families are always welcome.
The Parish office can be contacted on 5562 2231 and this weekends bulletin is featured below. Other information and contact details can be found on the Star of the Sea South West Coast website: https://www.ballarat.catholic.org.au/parish/southwestcoast/
School Sponsorship
Would you like to advertise your business in our school newsletter? Businesses can advertise for only $100 a year and will have a business card sized listing in every school newsletter. Please contact parents@sjdennington.catholic.edu.au for more information.
A big thank you to Fry Painting, O'Brien Electrical Warrnambool, Brownies Shed and Tubbie & Rayz Indoor Batting house who sponsor our school!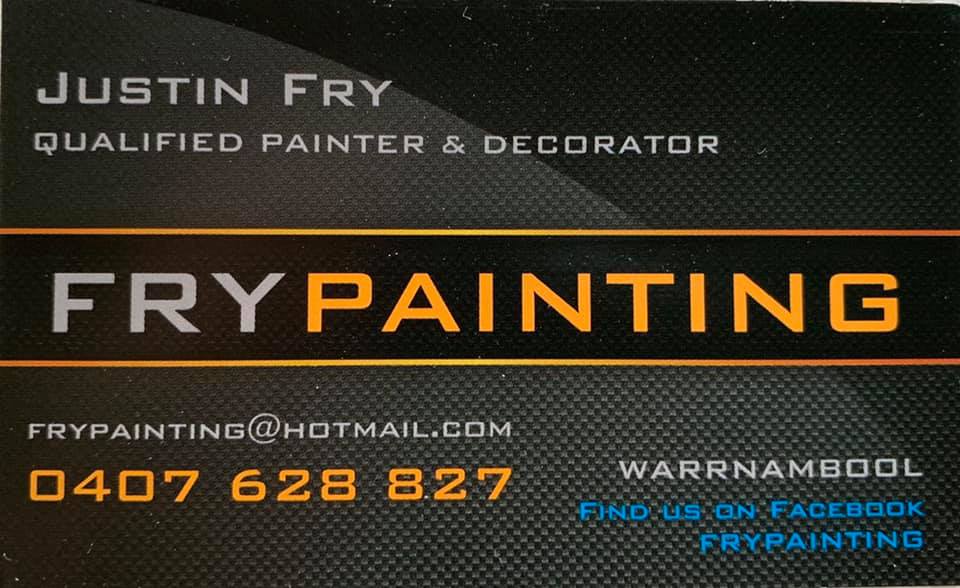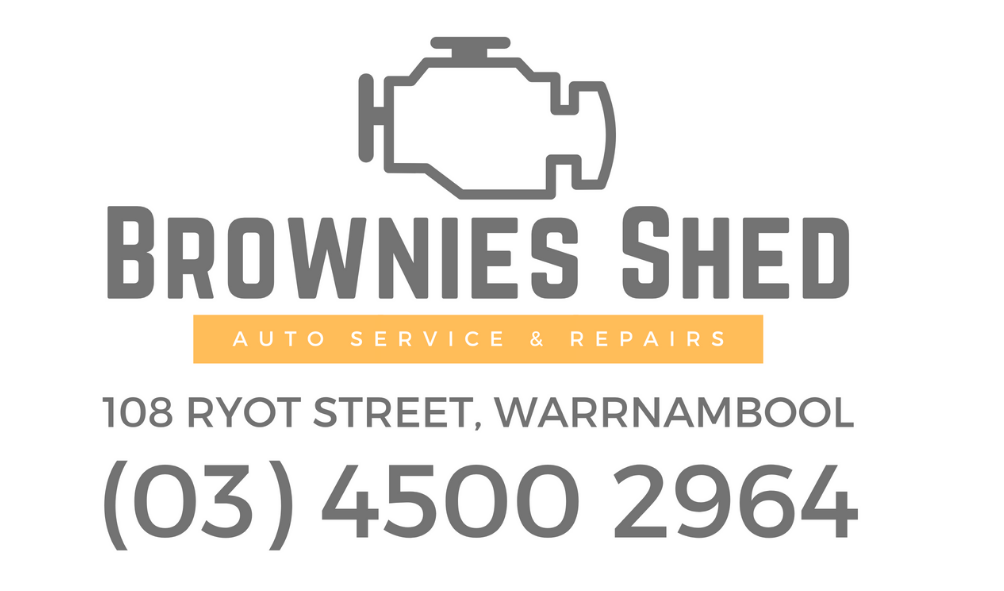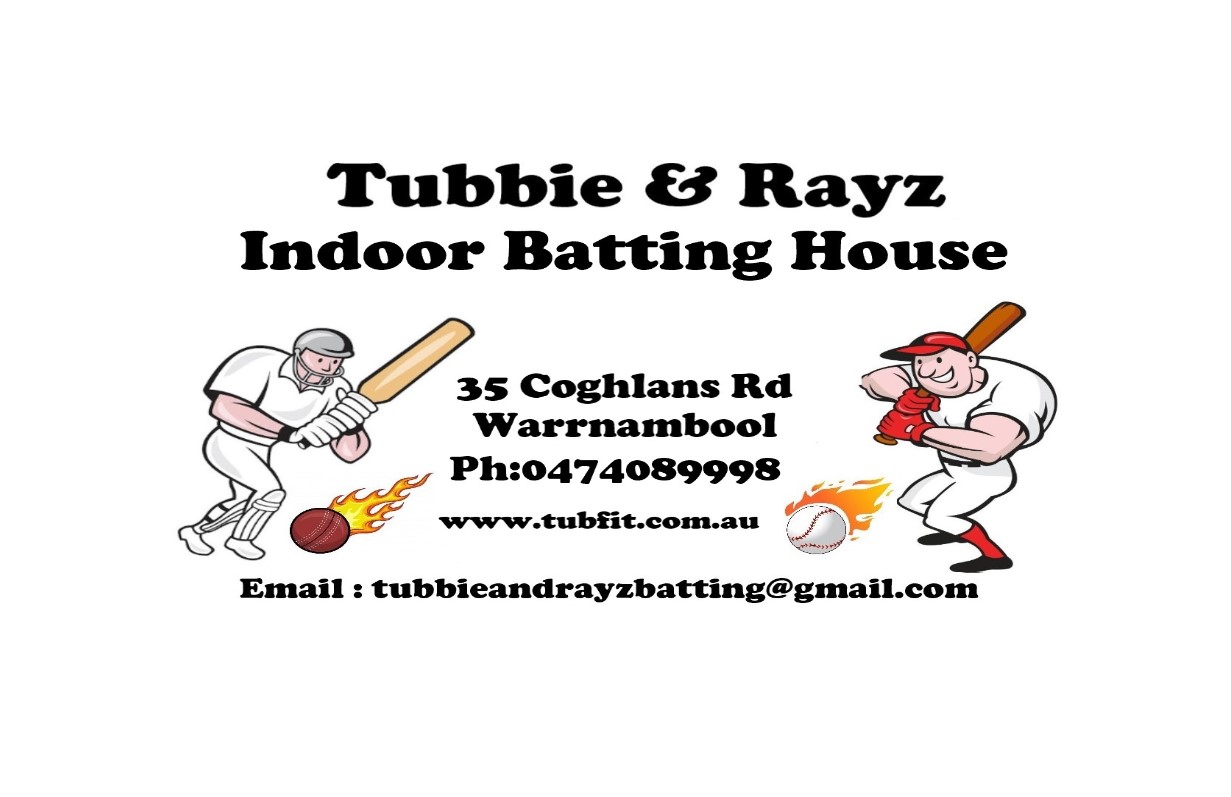 Emmanuel Enrolments
Upcoming Events
Tuesday 25th April: Anzac Day Public Holiday
Wednesday 26th April: DDO Meeting, 7.00pm in the Gathering Space
Monday 1st May: Parents and Friends Social Group Meeting, 7.00pm in the Gathering Space
Thursday 4th May: May Race Day Public Holiday
Friday 5th May: School Closure Day
Tuesday 9th May: District Cross County at the Warrnambool Speedway
Wednesday 10th May: Mother's Day Stall
Wednesday 10th May: Wednesday Treats begin