Week 6, February 28th, 2022: Newsletter #5
Acknowledgement of Country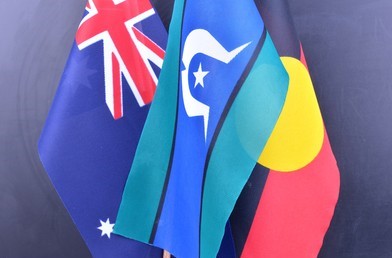 St. John's school community respect and honour Aboriginal and Torres Strait Islander Elders past, present and future. We acknowledge the stories, traditions and living cultures of Aboriginal and Torres Strait Islander peoples on this land and commit to building a brighter future together.
From the Principal
Greetings everyone,
This week in is an important week in the life of the Catholic Church as we commence the season of Lent. In life we are constantly called on to reflect, to adapt and to change; all of which provide us with a challenging question, Am I the person I want to be? This may then involve a more intense period of reflection or focus or exercise. For Christians across the world, Lent is like that. Lent is a time to more intensely focus our energy on how we can do, and be, better in the world. Think of Lent as training for living our best life!
Shrove Tuesday
This Tuesday we join with the world church as we celebrate the feast of Shrove Tuesday. This day is celebrated traditionally as a day where English settled countries would traditionally eat pancakes. The English tradition of eating pancakes on Shrove Tuesday came about as a way to use as much milk, fats, and eggs as possible before Ash Wednesday began. In France, the consumption of all fats and fatty foods on this day coined the name "Fat Tuesday" or "Mardi Gras".
Ash Wednesday & Lent
Ash Wednesday begins the season of Lent. It falls 40 weekdays before Easter (Sundays aren't counted in the 40 days of Lent). Ash Wednesday takes its name from ashes, a traditional Jewish sign of repentance. In some liturgical traditions, palm fronds or palm crosses from the previous year's Palm Sunday are burned, and then the ashes are applied to the worshiper's forehead on Ash Wednesday as a token of their commitment to observe a "Holy Lent."
Ancient Christian tradition was to observe Lent with fasting (a discipline of going without food at certain times), almsgiving (the practice of giving money or goods to the poor), and prayer. The traditional colour for altar hangings and clergy vestments during Lent is purple.
Enjoy your week, Ben.
Covid 19 Reminders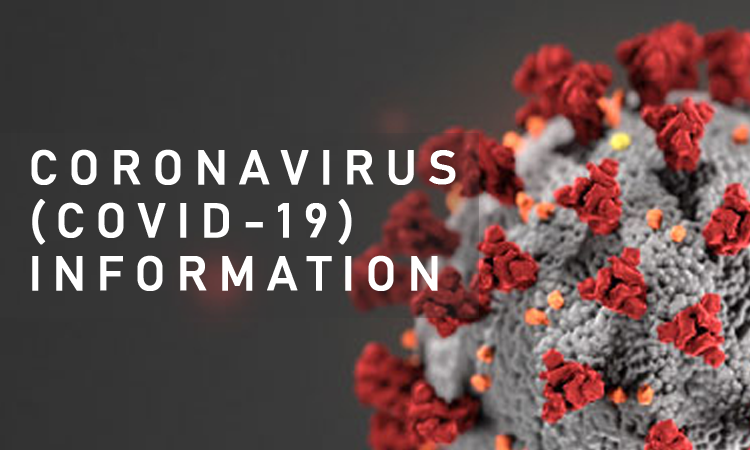 Rapid Antigen Testing
My thanks to all families who have been undertaking this regime at home, we appreciate the work you are doing. If families require further tests then please contact the office as we have had a further shipment arrive. As previously advised, we are encouraging testing in the mornings before school, preferably Monday and Wednesday. It is important to remember testing is encouraged, not compulsory. Please notify the school if your child receives a positive test only.
Continuity of Learning
Our school community has been fortunate that we have not had significant staff numbers impacted by COVID such that we have continued to provide quality learning and teaching and student care. I remind families that this could change quickly and the school may be required to ask some classes or year levels to stay home if we do not have adequate staff numbers onsite. We hope that this is not the case, but if it does become a necessity, we will work hard to minimise any disruption.
Rapid Antigen Testing- Twice weekly testing to continue until the end of Term 1.
QR Codes- QR code check-in requirements will no longer be in place in schools however we are still required to check the vaccination status of parents/visitors.
Mask Mandate- this is still in place for all essential visitors to the school, staff and children Gr 3-6.
Important School Reminders
1. Due to the School Athletics Carnival on Friday, lunch orders will not be available to order this week. From next week lunch orders will be available to order on Wednesday's and Friday's. When ordering, please write your child's full name, class and order on a brown paper bag and place money in a small coin bag. Families can send their orders into school or take directly to the Dennington Store by 11.00am on a TUESDAY for delivery WEDNESDAY and by 11.00am on THURSDAY for delivery FRIDAY. The lunch order list has changed slightly, so please refer to the new list provided below. In future, you can access this list from the forms and documents tab of the Schoolzine App.
2. Assembly will be held on Thursday this week at 2.40pm and the cake raffle will run on this day. If you are rostered on this week please drop your cake/slice to the office on Thursday morning. Remember if the goods are homemade please list all the ingredients used.

3. Assemblies are live streamed on our Facebook page each week which is proving to be a very effective form of communication as family and friends are also able to log on to view. Please note our St John's Primary School Community page is only for parents/guardians of the school.
4. Fee statements were emailed out last week, please check your inbox or your spam folder. If you did not receive an email please contact the office. Please note rebates for families that have provided us with a copy of their valid health cards won't be applied to accounts until the start of Term 2.
Junior Literacy Session - POSTPONED
The virtual Literacy session for Junior Parents (F-2) that was scheduled for Wednesday has been postponed until we are able to have parents attend on site. We feel this important session that explains how we teach reading and writing at school and how you can support this at home, would be more beneficial face to face.
School Documentation- Please read!
School Policies
All families are now asked to log into PAM to read and accept St John's Primary School's Acceptable Use and Cyber Safety Agreement, Child Safety Code of Conduct and Parent Code of Conduct. It is a new requirement that we provide families these documents at the start of each year. Please take the time to read these documents carefully and once done so select Yes to agree to the terms and conditions. If you have any questions regarding the documents please email Ben van de Camp - principal@sjdenningon.catholic.edu.au
Medical Profiles- PLEASE COMPLETE ASAP
There are still a number of incomplete Medical profiles on PAM. All students require a current Medical Profile so staff can access up to date details of your child if required. Last year profiles were set to invalid which means you must log in to revalidate, even if there has been no change. Students will not be able to attend excursions or camps without this being completed. If you have any questions please email Julie Bartlett- jbartlett@sjdennington.catholic.edu.au
Happy Birthday
Happy Birthday to the following students who celebrate their birthday this week:
Zach Roney, Harry Matthews, Carter Ahearn, Damon Warburton, Sienna Chisnell, Billy Finnigan and Luke Roney.
Sports News with Mrs Smith!

1500 Metre Race
This Wednesday 2nd March we will be running the 1500m race at school. We are doing this prior to Friday's Athletics day due to time constraints. This is optional for the children to do and if they wish to they are encouraged to bring their running shoes to school on this day. They will be asked to run 3 laps of the Dennington oval without stopping. Children will be timed and qualifiers will proceed to the next level. Points will be allocated to the House colours and will be added to the overall score at the Athletics day.
School Athletics Carnival
We are still seeking a few more parents to help out with activities on Friday. Even if you can spare an hour that would be helpful. Please email msmith@sjdennington.catholic.edu.au if you are able to assist.
Details for how the day will run are below:
The carnival will be held at BrauerAnder Park.

Students are to be dropped off by 8:45am ready to assemble in House colours, bus children will be transported from school.

Children will wear their sports uniform, please plan for wet weather. (If there is a change then we will notify families via Facebook and SZ App)

No food will be provided at the venue, so please ensure your child has a fully packed lunch as well as a drink bottle filled with water. A coffee van will be on site for parents, grandparents and teachers.
Family members are welcome at the event, however we ask that parents note the following;
Only staff and event helpers will be able to enter the actual athletics field, parents are welcome to view the events from the outside of the fence.

Practise social distancing.

If you are unwell, or are displaying any flu like symptoms then please do not attend.
Student News
Tyler and Evie Shiell
This weekend Tyler and Evie competed in the Victorian surf lifesaving championships in Lorne. There were over 900 competitors from 30 Victorian clubs.
Tyler won gold with his teammates Hugh and Cooper in the board relay event! Tyler's team are now State Champions!
Evie won Bronze with her teammates, Hannah, Molly and Sophia in the Aqua Cameron Relay event. Evie's leg was the wade, Sophia was runner, Hannah was swim and Molly on board.
Congratulations Tyler and Evie from all at St John's, we are very proud of you both.
Student Awards
Parents and Friends News
Shrove Tuesday- TOMORROW
Don't forget to bring in your gold coin donation to give to your homeroom teacher.
Thank you to the parents who have volunteered to help cook and serve pancakes to the students tomorrow. A big shout out also goes to the Dennington Bakery who mix up the pancake batter for us each year.
Wine, Cheese and Chat
This Wednesday- 2nd March at 7.00pm
Come along and enjoy a drink or two in a relaxed atmosphere with other parents. We will be providing drinks and some nibbles so could you please RSVP by following this link.
Family Picnic
Last year our inaugural family picnic was a huge success. Families are invited to bring a picnic rug, tea and drinks up to school anytime between 5.00pm - 8.00pm to eat tea while their children play. There will be access to sports equipment and the stadium toilets will be open. We hope to see you there!
Cake Raffle
The following families are rostered on this Thursday.
Kotwica, Baker, Chapman (Asha) and Bartlett.
All students will be able to buy a raffle ticket for 20c each Friday (Thursday this week). Grade 5/6 students will come around to the classrooms during the day to write out tickets and collect money.
All funds raised throughout the year will be donated to the Good Friday Appeal the following year. If assembly is cancelled on your rostered week you will not be required to bring in a cake/slice.
Garden Club
We are hoping to start a garden club at school, which will allow children to spend time in the garden during lunch breaks. We are looking for some parents who would be interested in assisting the students in the garden. If this may be of interest to you and you think you could help out please contact Ben van de Camp.
Star of the Sea Bulletin
School Sponsorship
A big thank you to Fry Painting who support our school!
Would you like to advertise your business in our school newsletter? Businesses can advertise for only $100 a year and will have a business card sized listing in every school newsletter.
Please contact parents@sjdennington.catholic.edu.au for more information.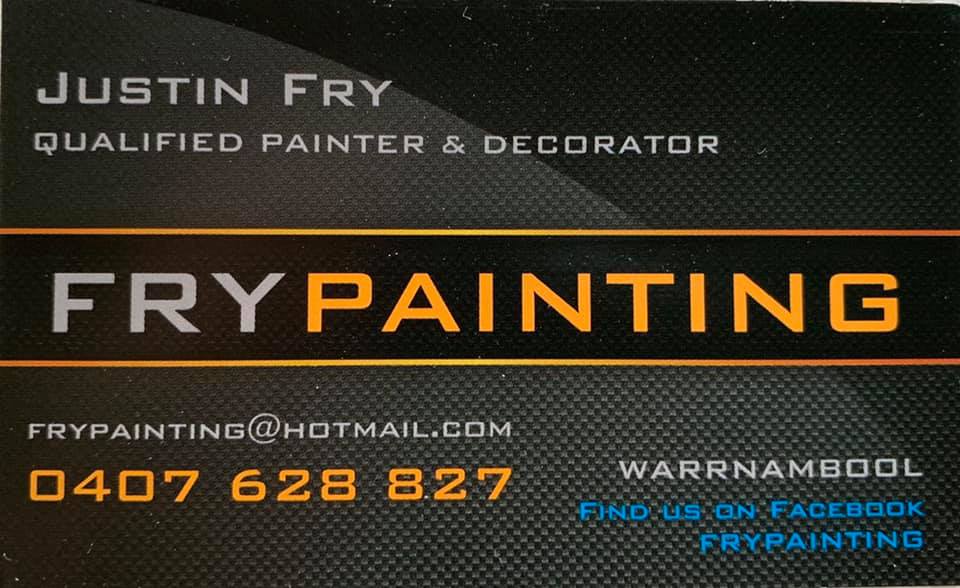 Emmanuel College Opening Evening
Community Noticeboard
Upcoming Events
Tuesday 1st March: Shrove Tuesday
Wednesday 2nd March: Ash Wednesday
Wednesday 2nd March: Wine, Cheese N Chat night
Friday 4th March: School Athletics Carnival
Thursday 10th March: 5.00pm - 8:00pm Family Picnic at school
Monday 14th March: Labour Day Public Holiday
Wednesday 16th March: 7:30pm Parents and Friends Social Group AGM
Friday 8th April: Easter Raffle
Friday 8th April: End of Term 1